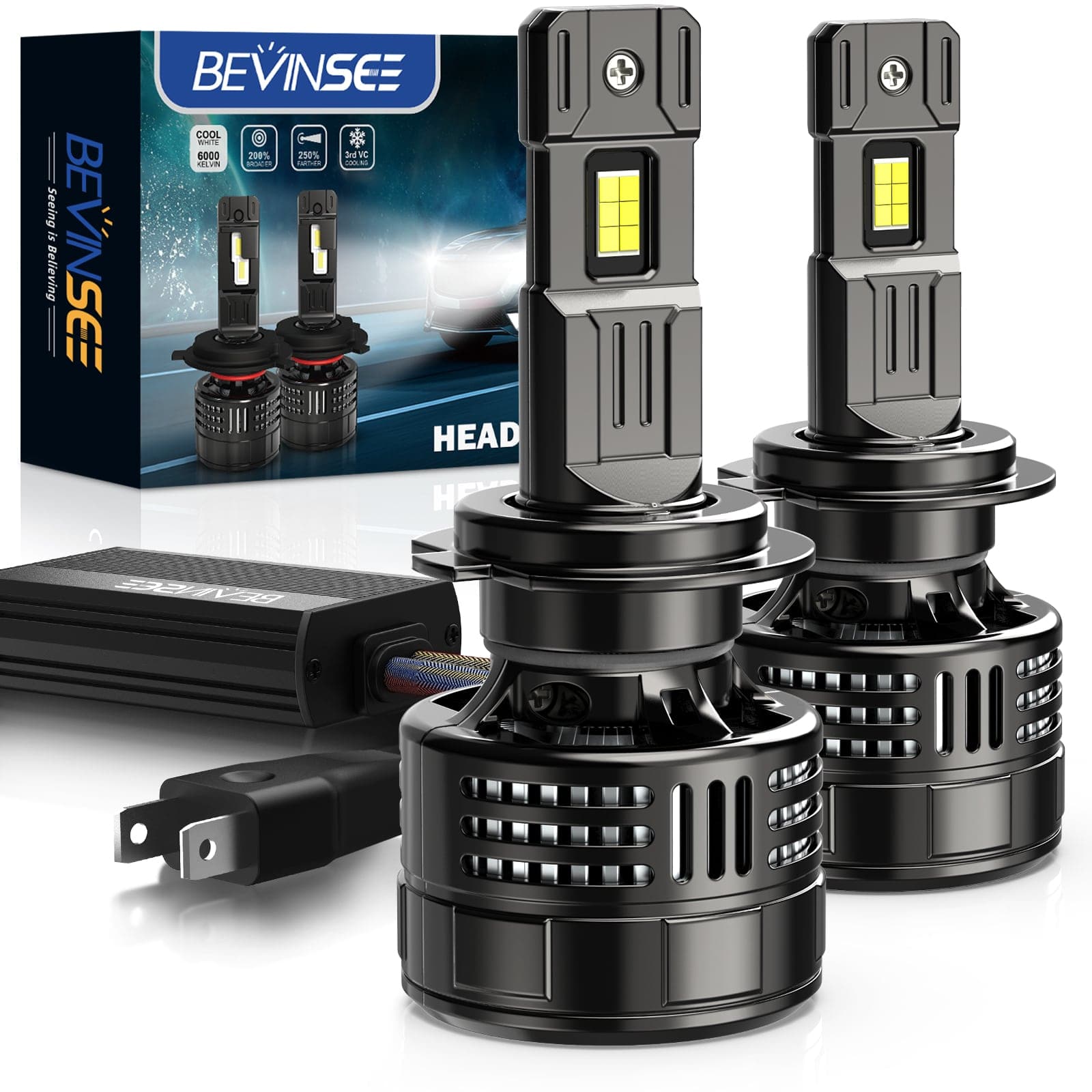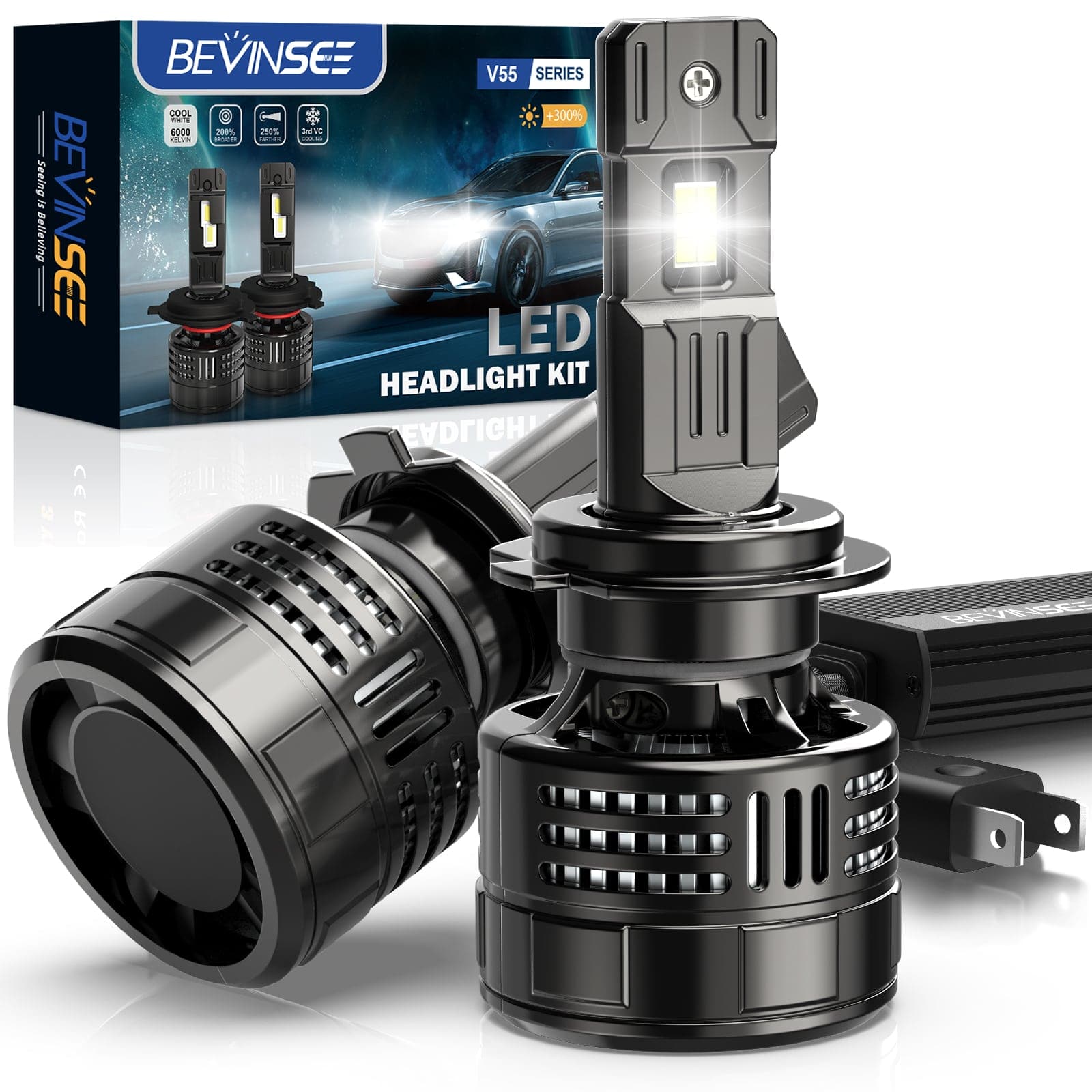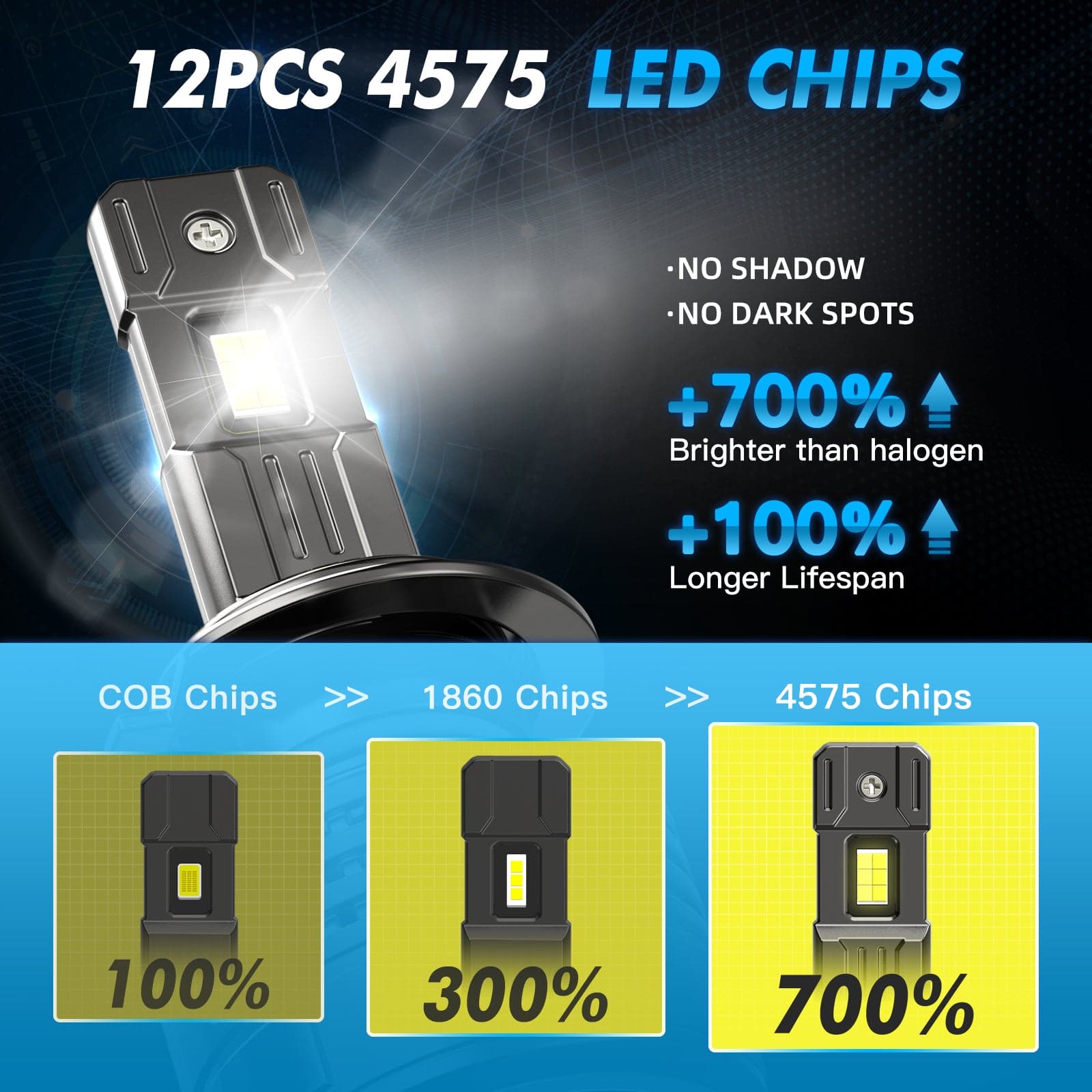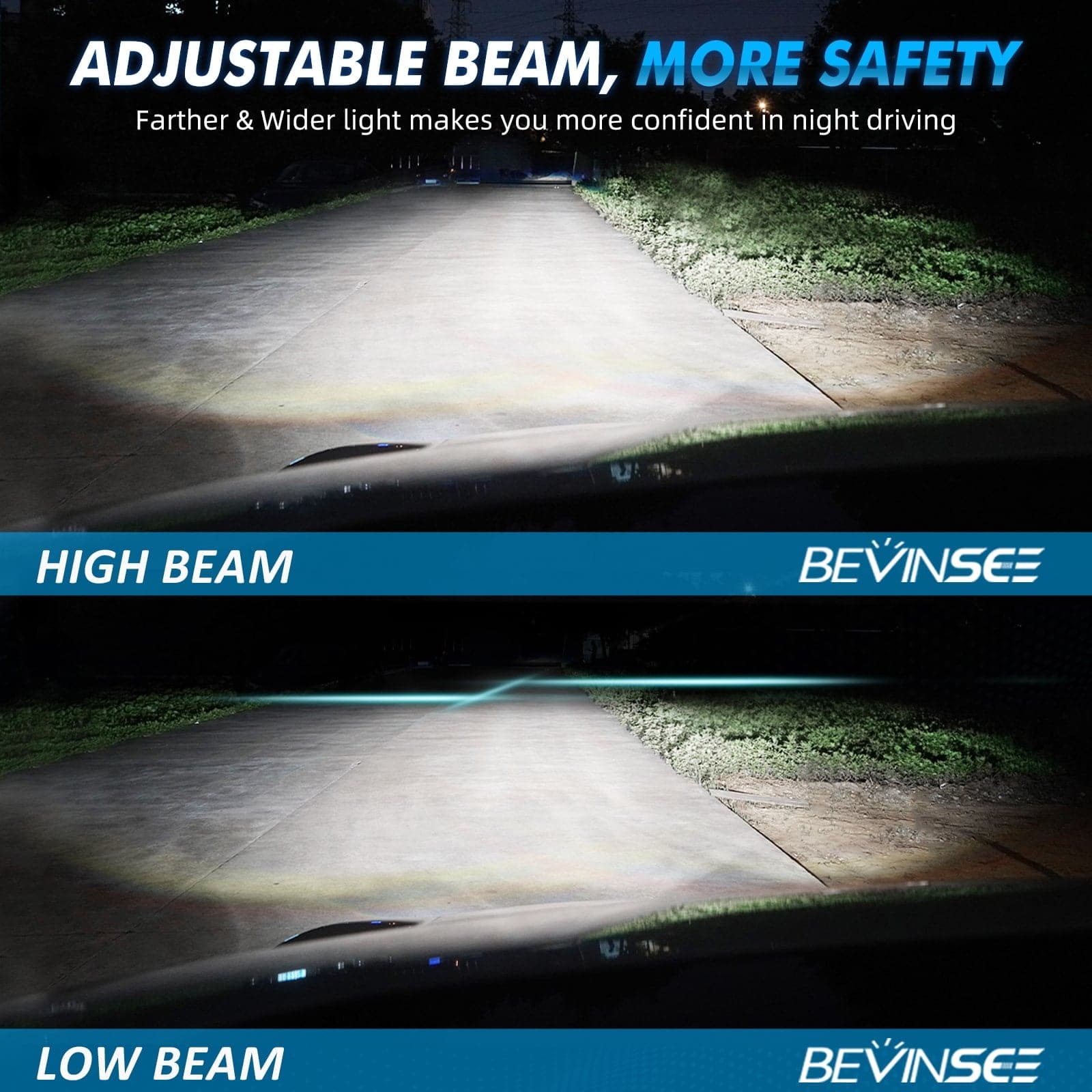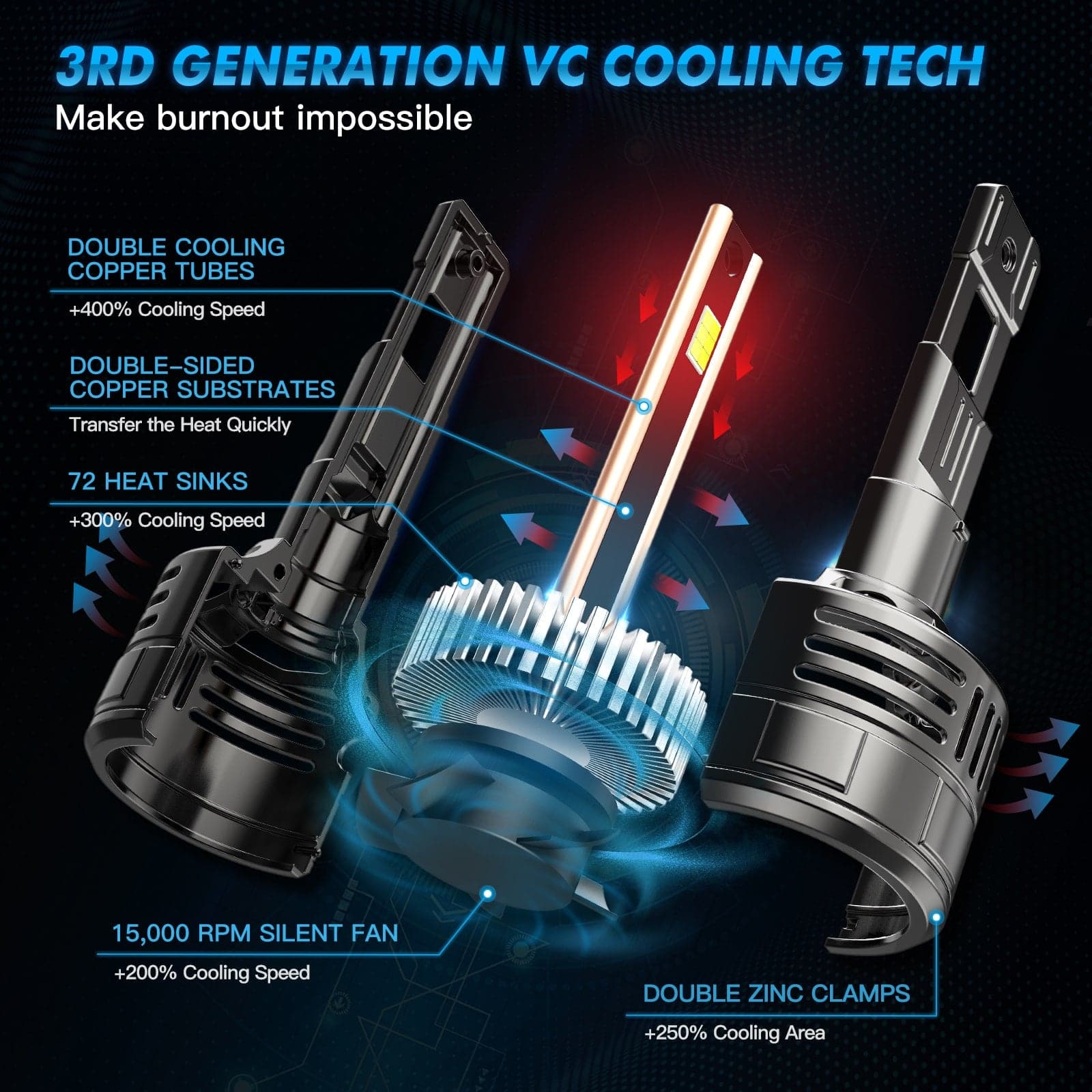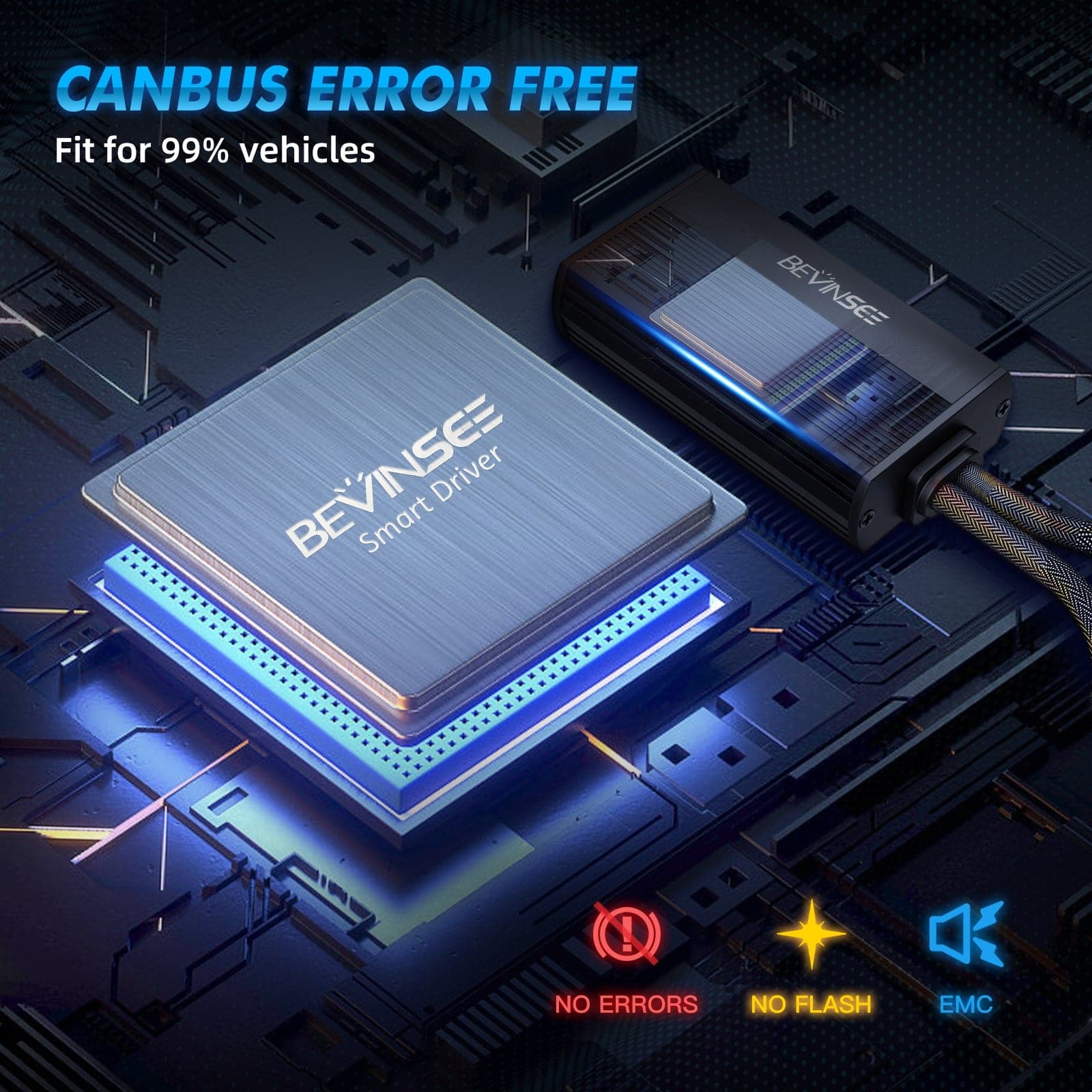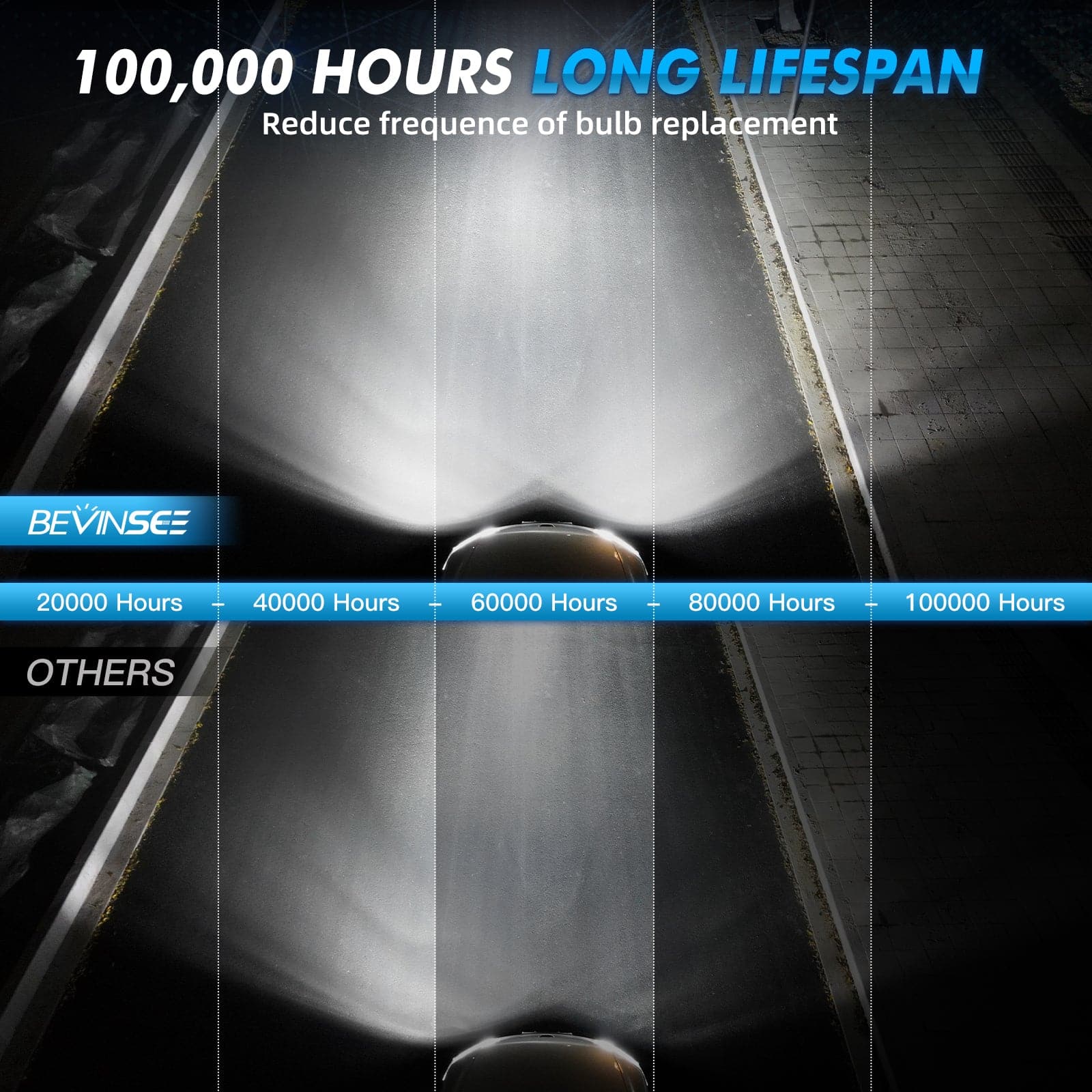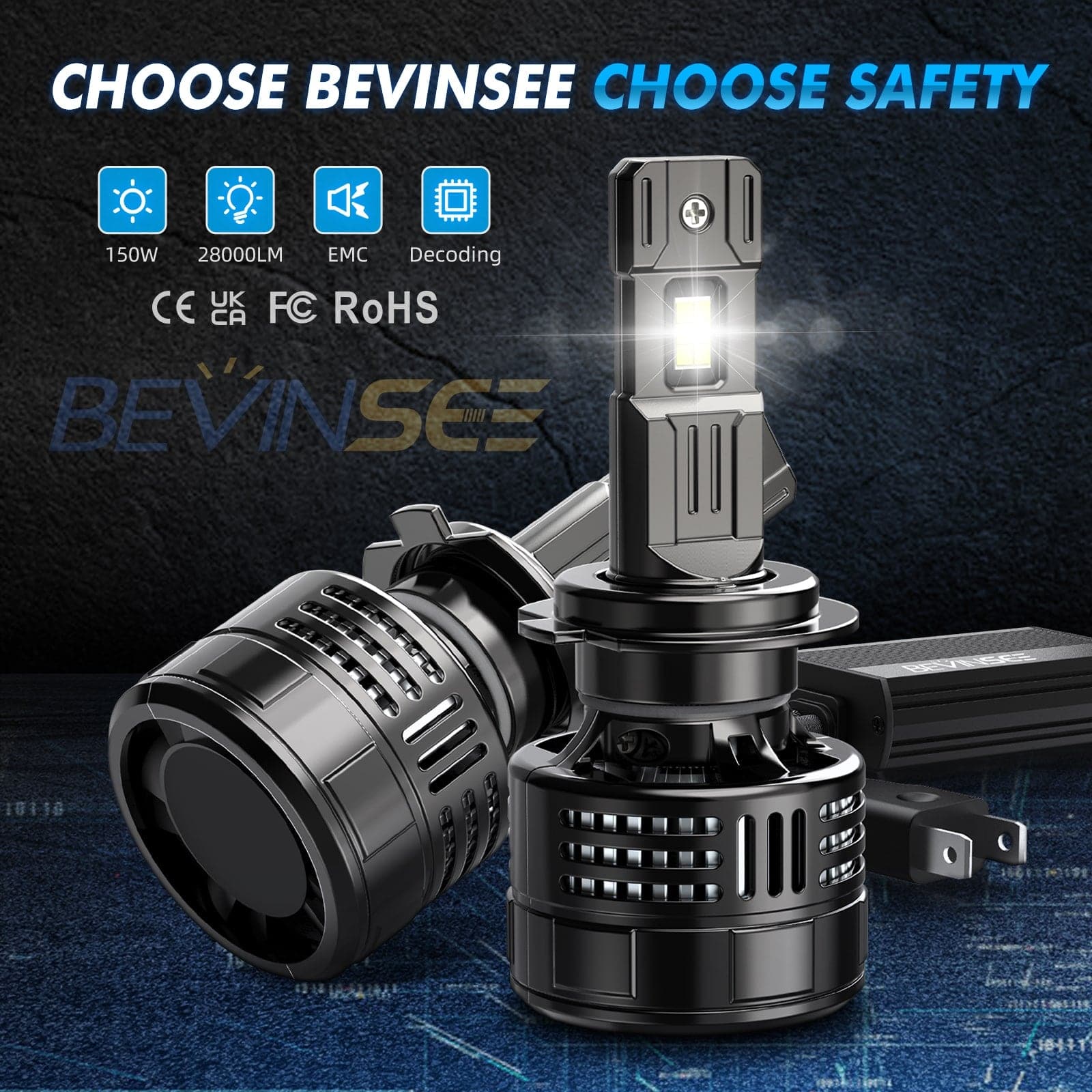 V55 Upgrade H7 LED Headlight Bulb 150W/Pair 700% Bighter than Halogen
This product is vehicle specific.
Select a vehicle to ensure fitment.
WILL NOT FIT
Change Vehicle
Features:
Illuminate The Road With 700% Brightness - Experience a new level of clarity and visibility on the road. Featuring CSP 4575 LED chips, V55 h7 offers clearer vision, illuminating the road up to 1300 feet ahead and enjoy a safer and more comfortable driving experience.
10-Year Lifespan With Advanced Cooling Tech - Say goodbye to frequent bulb replacements. With the 3rd-Gen VC Cooling Tech, It has a lifespan of 100000 hours, which is equivalent to 10 years of constant usage. Double cooling copper tubes, double-sided copper substrates, double zinc clamps, and a 15,000 RPM silent fan keep bulb cool and provide you with reliable and consistent lighting performance.
Error-Free & Interference-Free - Equipped with Canbus ready technology, which ensures no error warning or flickering, and EMC technology that prevents interference with your car's radio. Upgrade to Bevinsee led h7 headlight bulb and experience a seamless upgrade to brighter, clearer, and safer lighting. (Note: There are still some sensitive models that cannot be decoded!)
Safe Driving on The Road - Comes with a 360-degree adjustable adapter, ensuring a perfect light beam pattern for your vehicle. This focued light beam pattern ensures maximum visibility and safety on the road, reducing the risk of accidents caused by poor lighting and giving you peace of mind while driving.
Easy Installation - Installation takes just 5 minutes and requires no specific tools or complicated procedures.
Product information:
Brand: Bevinsee

Bulb type: LED

Voltage: 12V

Power: 150W/Pair

Luminous flux: 28,000 LM/pair

Color temperature: 6000K

Light bead: CSP-4575

CRI: 

≥

70

Working temperature: -40

℃~

+80

℃

Lifespan: >100,000hrs

Waterproof: IP68

Warranty: 3 years
Package includes:
1 pair of H7 LED Light Bulbs
Disclaimer:
Bevinsee parts are not sponsored or endorsed by, or affiliated with the brands its parts fit, including Porsche, Subaru, Jaguar, BMW, Isuzu, Chrysler, Dodge, Jeep, Buick, Cadillac, Chevrolet, GMC, Volvo, Land Rover, Oldsmobile, Pontiac, Ford, Lincoln, Mercury, Acura, KIA, Nissan, Infiniti, International Harvester, Mitsubishi, Audi, Lexus, Toyota, Mazda, Volkswagen, Suzuki, Saab, Honda, Alfa Romeo, Saleen, Mercedes-Benz, Nash, Hummer, Freightliner, Datsun, Saturn, Turner, Geo, Lada, Fiat, Daihatsu, Opel, Vauxhall, Sabra, Tesla, Ram, Rover, Skoda, Healey, Mini, Smart, Scion, Renault, Seat, Peugeot, Merkur, Astra, Tucker, VW, Routan, Tiguan, Touareg, Jetta, Gti, Passat, Golf, Bosch, Denso, Holden, Chery, Mercedes Benz, Holden Special Vehicles, Hyundai, Trabant, Citroën, Freightliner, etc.
very very bright
One of the front bulbs in car went out, so I bought these and replaced both of my headlights. I've never replaced my bulbs before, but I just watched a Youtube video and it took about 15-20 mins, nothing complicated.
And it is bright. Very bright. I know my car is old, but these things are as strong. Would recommend.
Excellent LED bulbs
Easy to install, very bright and working well. Worth the money and good quality.
Great LEDs
Great LEDs - I was not expecting them to be this bright and aligned but they are way beyond expectation!!
Great quality
I was a bit iffy about them because I was afraid they were not gonna fit my vehicle but they fit perfectly into the sockets. I have been commuting with the new headlights and it made a significant difference to my vehicle since the halogen headlights could only do so much. As a frequent traveler, this will definitely help me when I have to travel during night time now that I have better clarity on the road. It also makes my vehicle more luxurious and newer. Very satisfied.
Great Headlight and responsive customer service
Installed headlights in HYUNDAI 2018 TUCSON and they are great. Extremely bright!