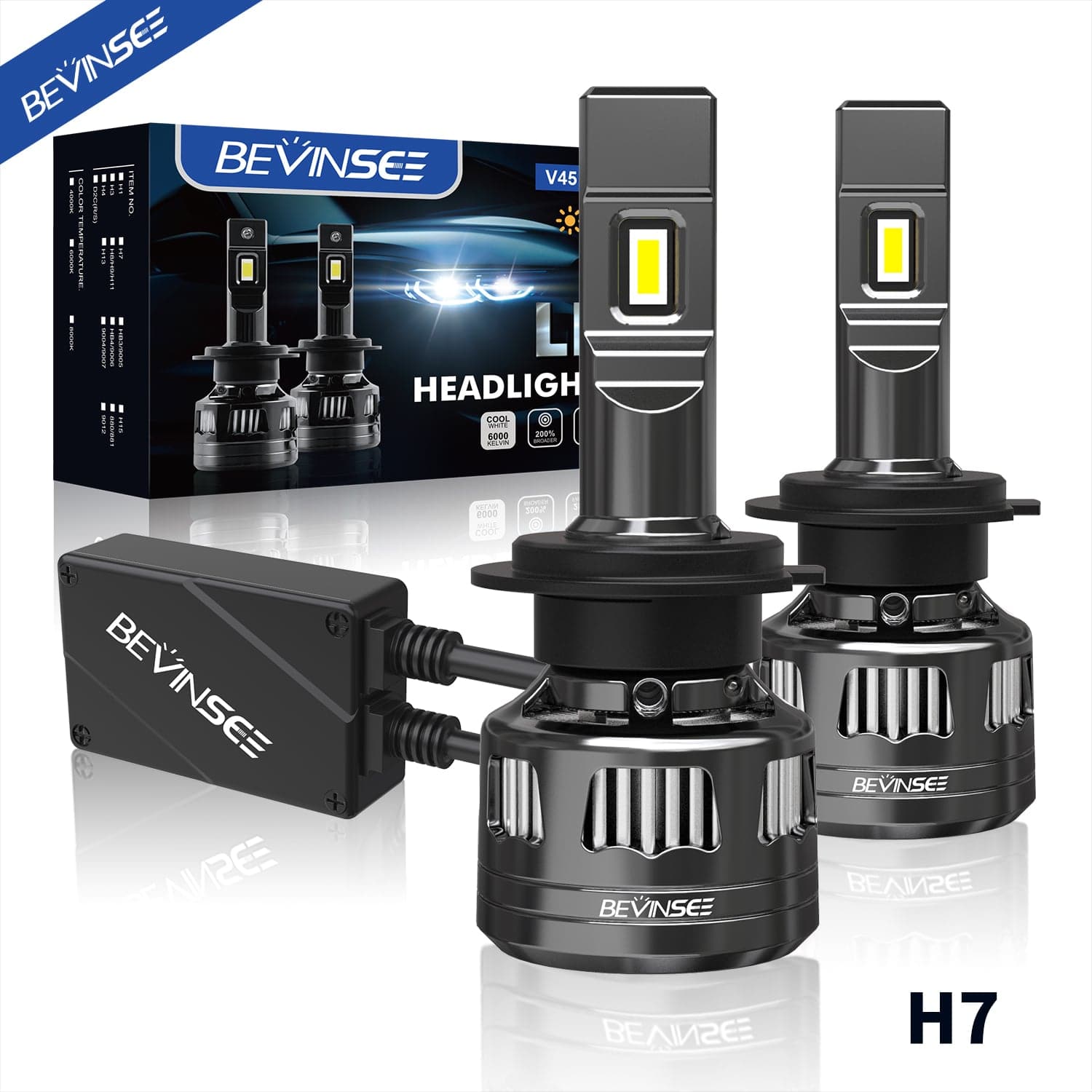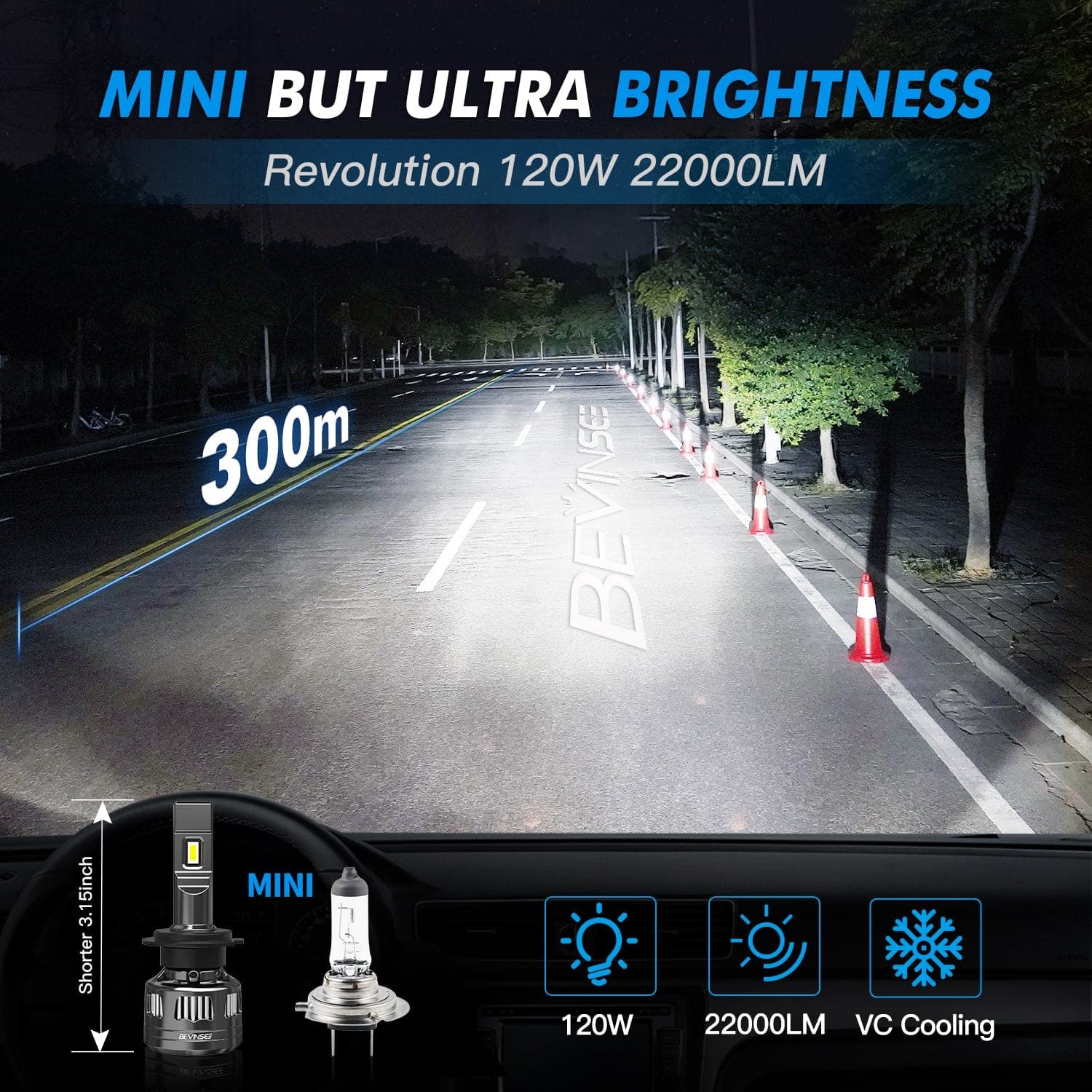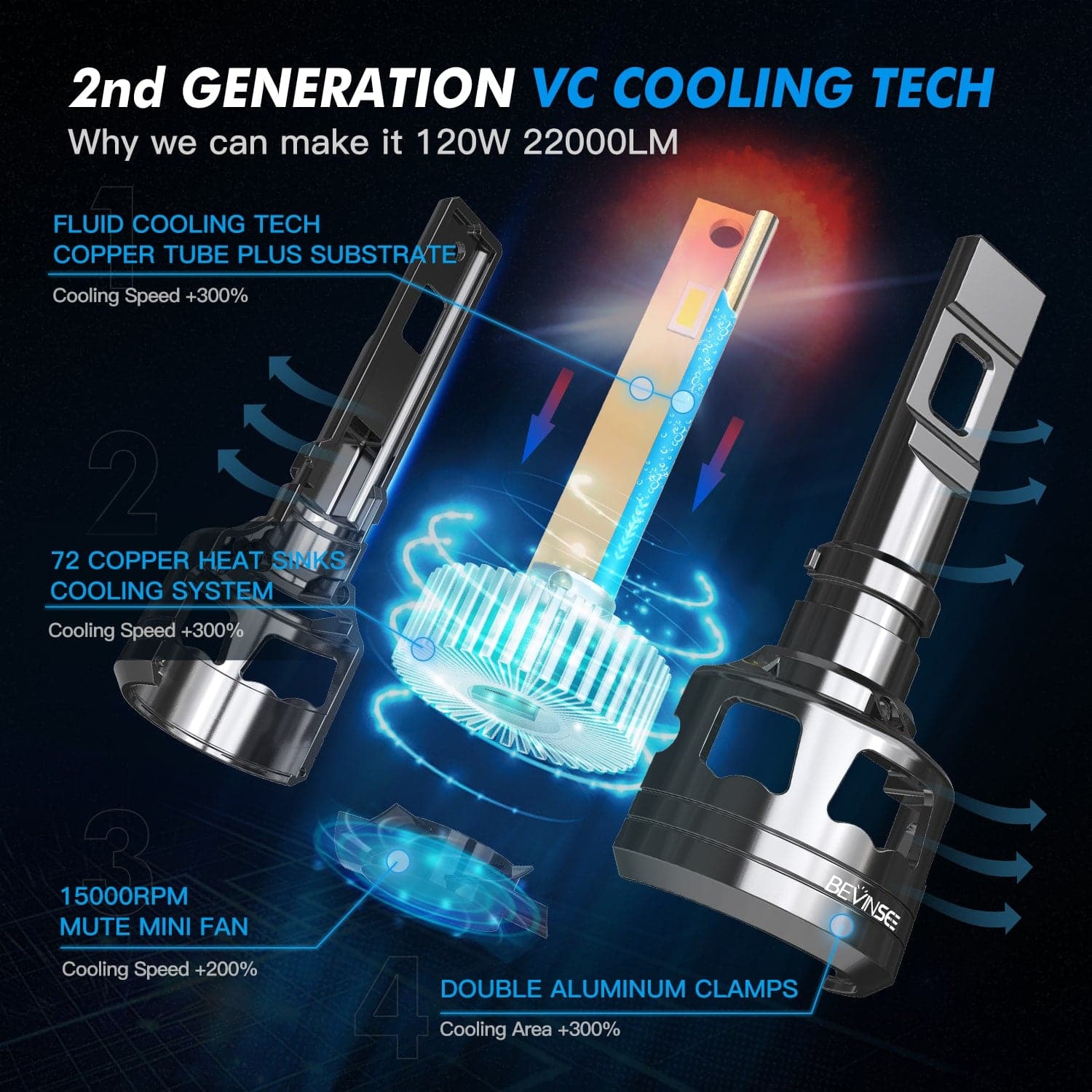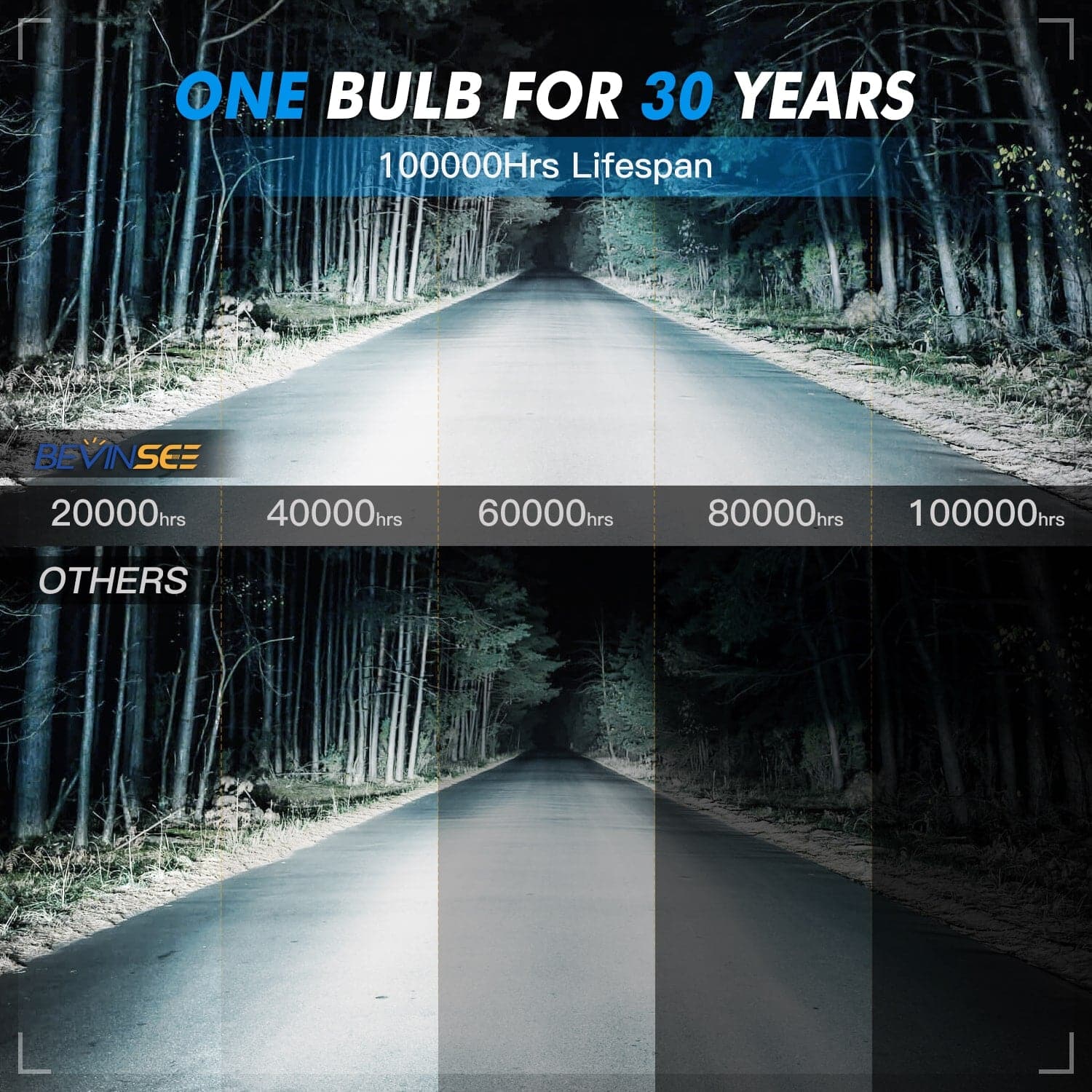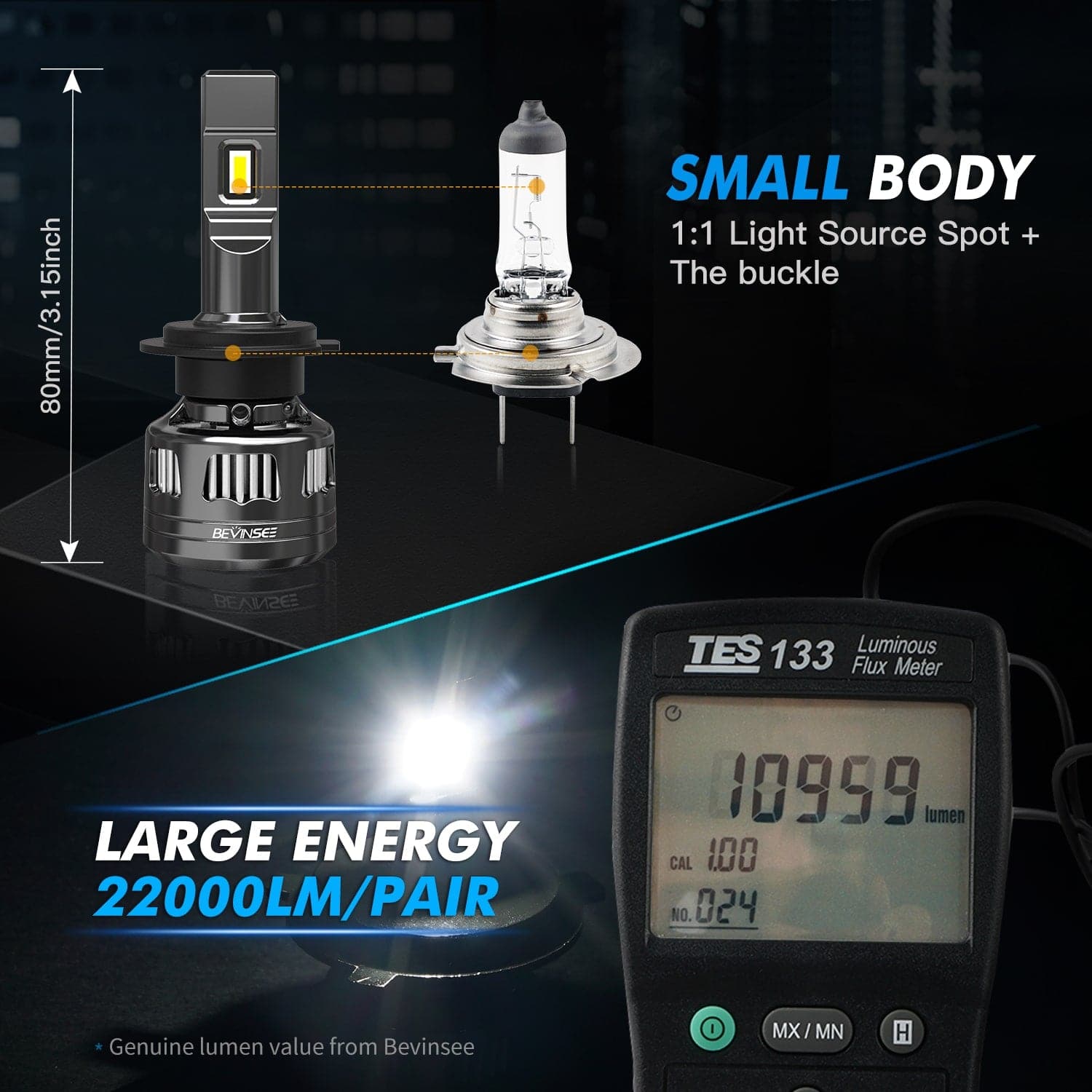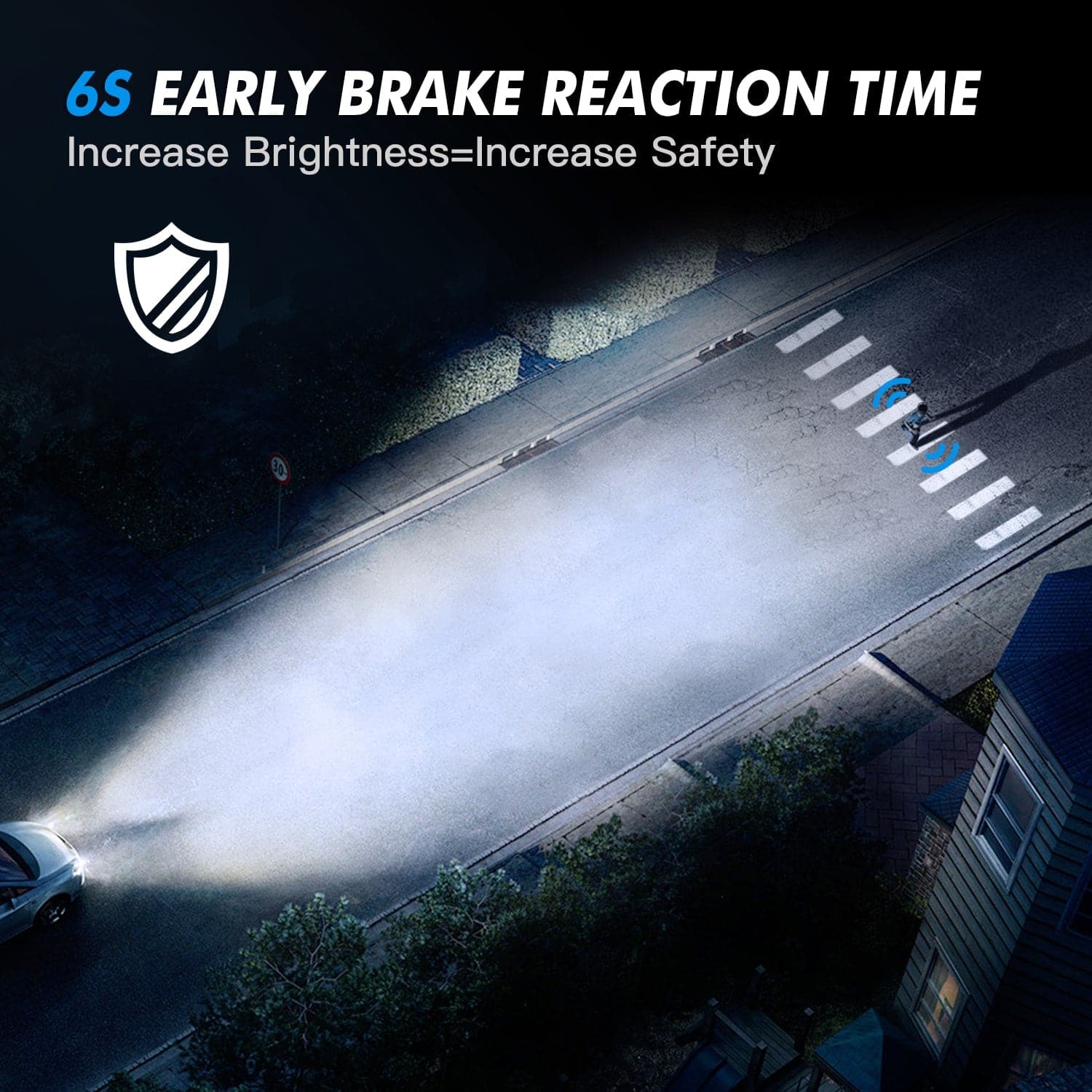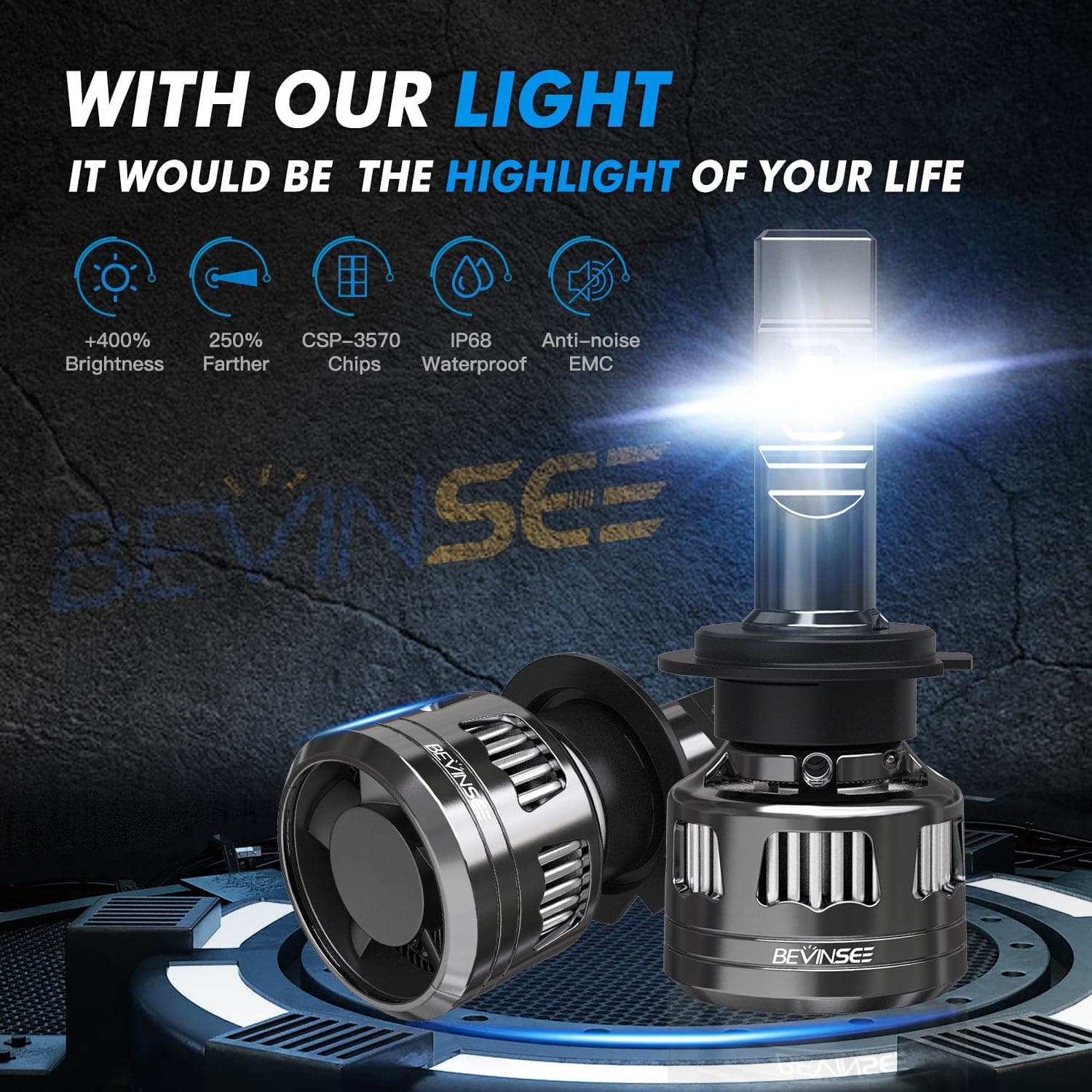 V45 H7 LED Headlight Bulbs 120W 22000 Lumens 6000K
This product is vehicle specific.
Select a vehicle to ensure fitment.
WILL NOT FIT
Change Vehicle
Features:
V45 Series is specially designed to solve the headache of heat build-up in surrounding assemblies and wiring harnesses, which is an inevitable problem even for LED lights of high performance.
There is a close relationship between the temperature of LED light and the output of brightness. 100% light output is reached at 25°C or 77°F. At 48°C or 120°F, the light output will decrease to 95%.
Our V45 Series LED Headlights are proven effective in sweeping away the heat, making your headlight 100% bright as possible. You can check in the test video uploaded in the gallery.
The best built led cooling system ever in the market:6063 Aluminum Substrate + Aluminum Tube + 36 Heat Sinks + 15000 RPM Powerful Fan
【Ultra-bright LED Beads】120W/Pair with brightness of up to 22000 Lumens, CSP-3570 LED beads projecting ultra-bright beams without blinding the drivers ahead as opposed to HID headlights.
【Excellent Cooling】6063 Aluminum Substrate + Aluminum Tube + 36 Heat Sinks + 15000 RPM Powerful Fan, greatly increasing the surface area, 300%+ faster in cooling speed. With excellent cooling system, the light decay can be reduced and keep the lifetime last up to 100000hrs.
【Better Beam Pattern】Aluminum substrate as slim as 2mm to ensure better beam pattern. 360°adapter/buckle helps form a much precise beam angle.
【IP68 Waterproof】Resistant to any bad weather, such as heavy rain, snow and humidity.
【EMC Technology】Friendly to the car radio due to EMC's reduction in electromagnetic interference.
【Perfect Match】1: 1 volume to the halogen lamp, perfectly compatible with 99% vehicle models.
Specification:
Bulbs Size:

 

H7
Wattage:

 

120W/Pair
Lumens:

 

22000LM/Pair
Color temperature:

 

6000K White
Bead:

 

CSP-3570
CRI:≥70
Temperature control:

 

Yes
Waterproof:

 

IP68 waterproof
Lifespan:

 

100000hrs
Package include:
2 x H7 LED Light 6000k Bulbs
Note:
This led headlight model doesn't have CANBUS Error Free and DRL Function!!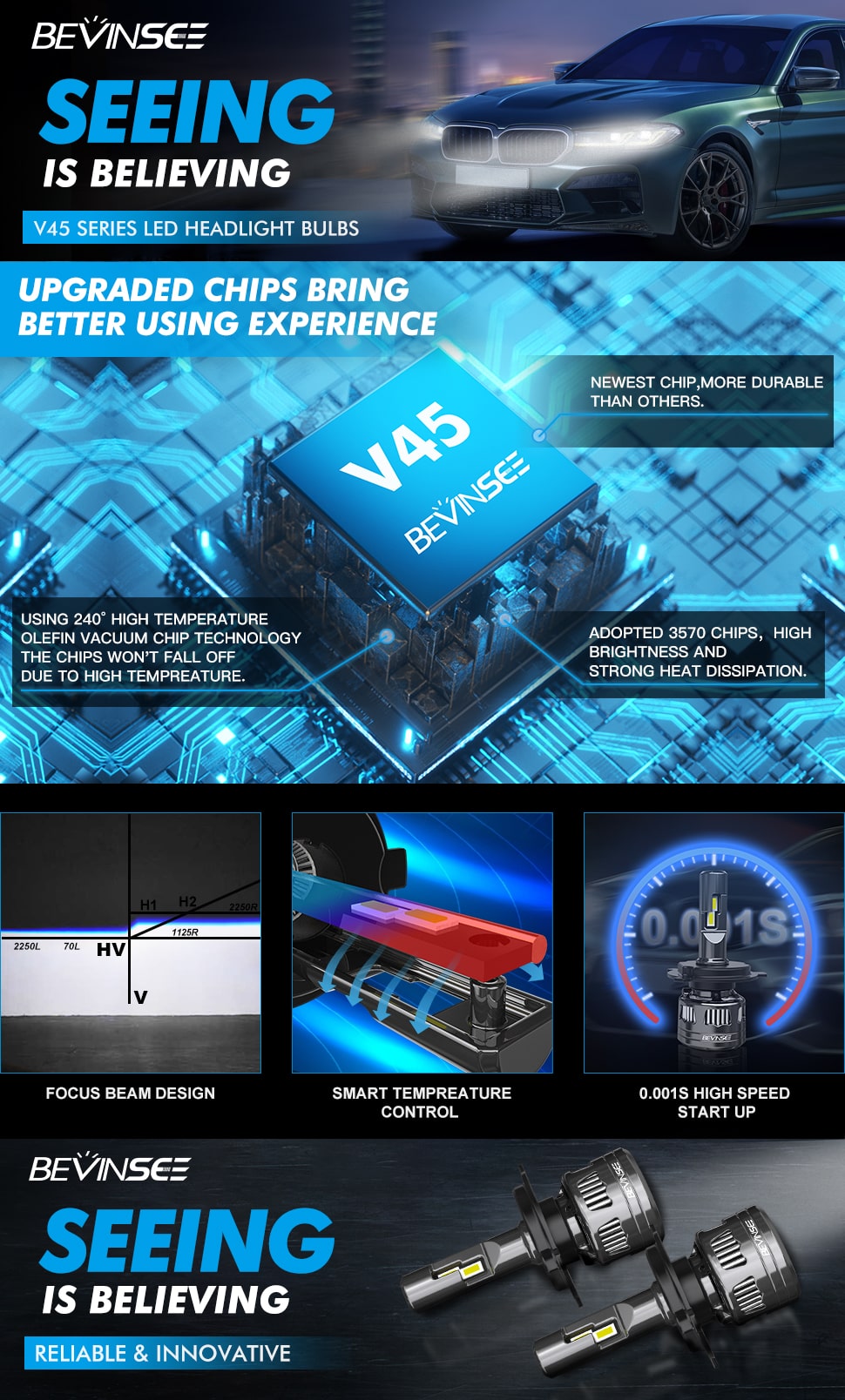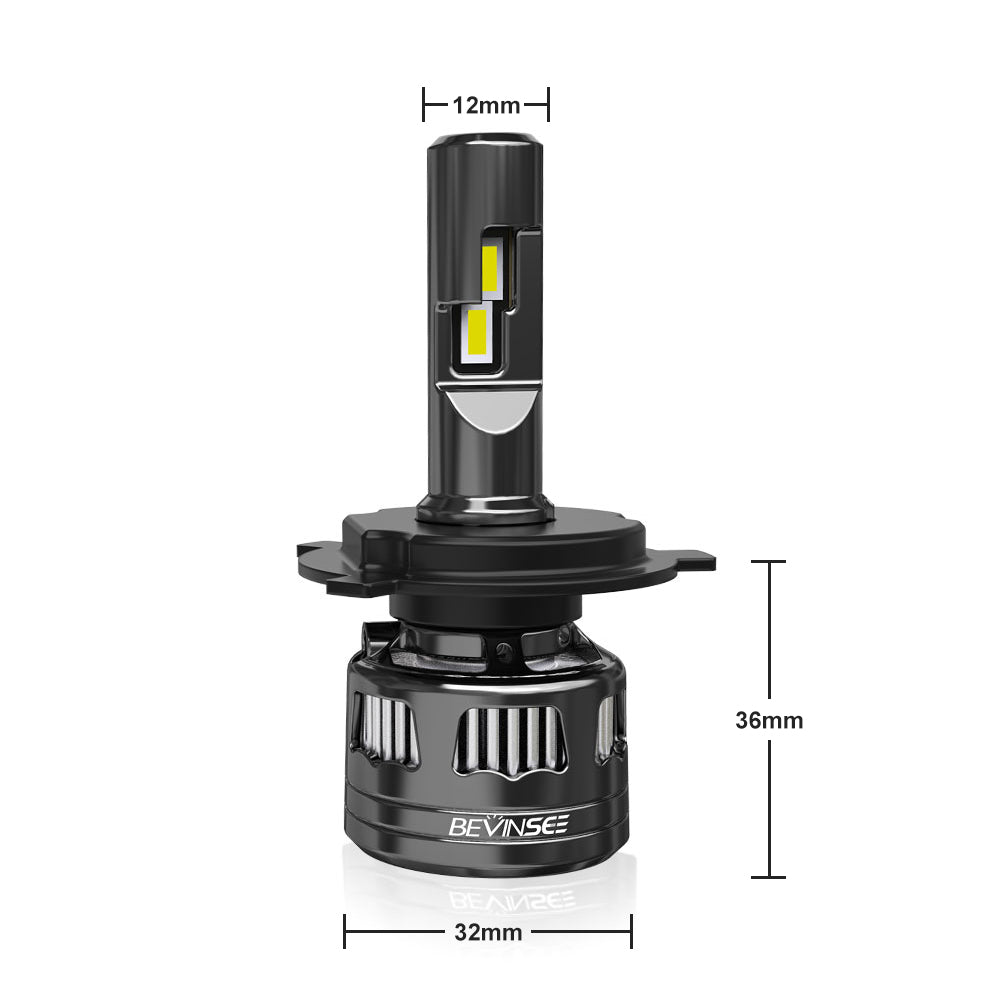 They look good quality
They look good quality, I recommend the purchase, see how long they last. In the photos it is not appreciated that they illuminate much more than with halogens, you have to adjust the lighting pattern by rotating the lamp and to say something negative, the lighting pattern does not look perfectly defined but you can appreciate more or less so you can adjust it
like it so much
The bulbs are made of high quality material. Light is very strong and makes no fan noise during working. The fitting orientation was accurate as well. Best of all, received the shipment in 10 days only. You can see the power of this LEDs in the pictures. the right side headlights have v45 and the left one with previous LED.
Good products!
Very excellent and I have already tried it on more than one car and I advise the seller good and fast service. Very excellent has been installed on land cruiser 2013 all the high and low lumens are excellent and strong