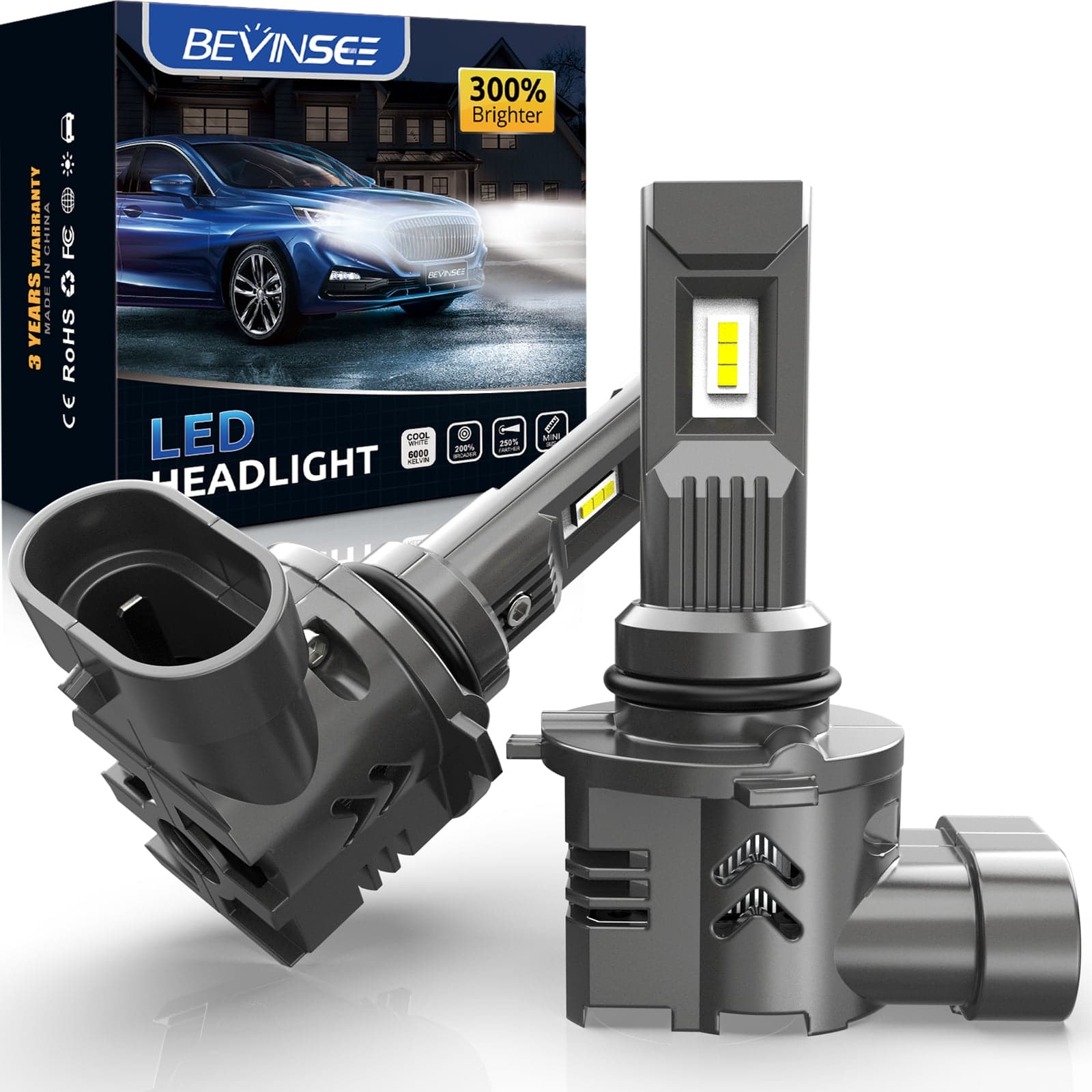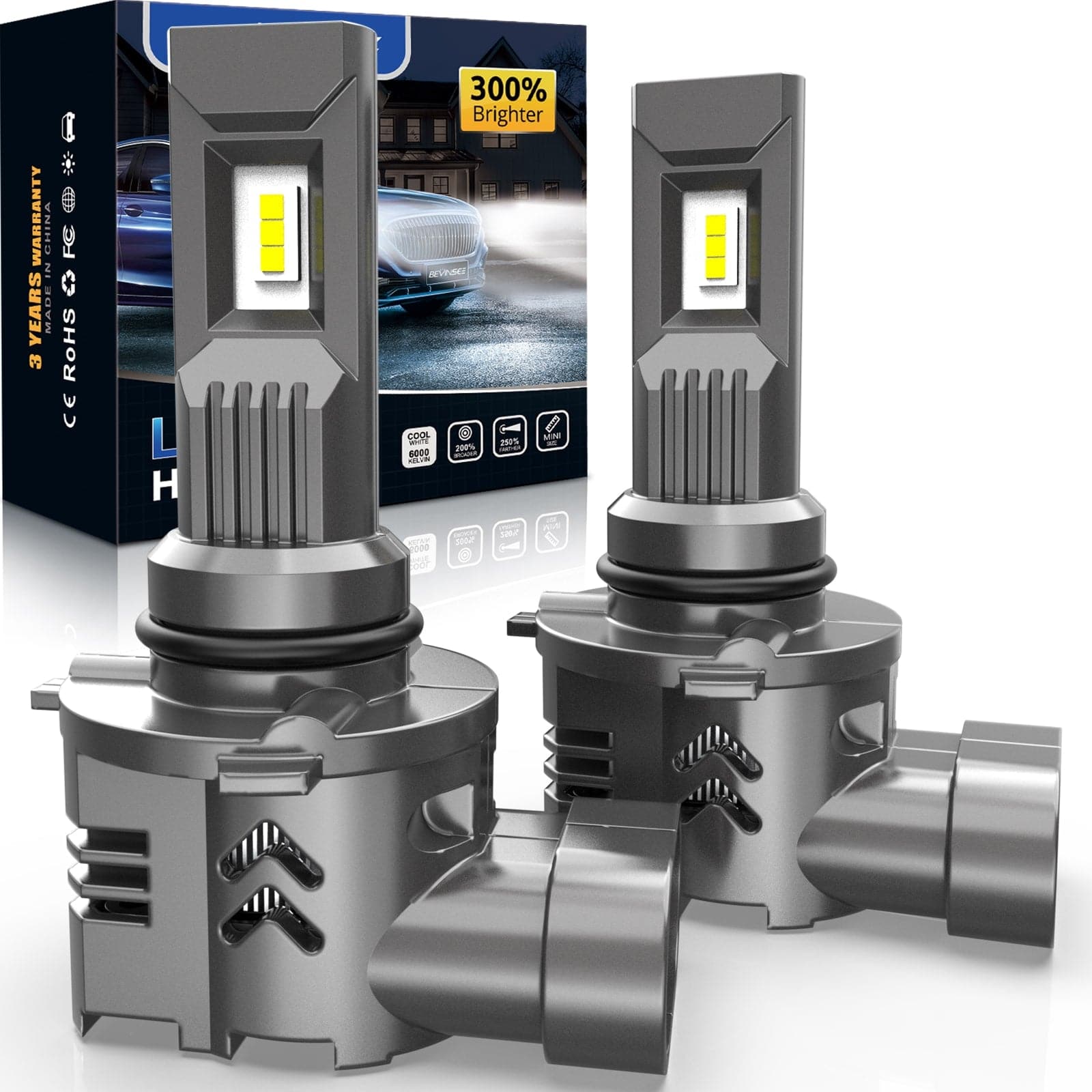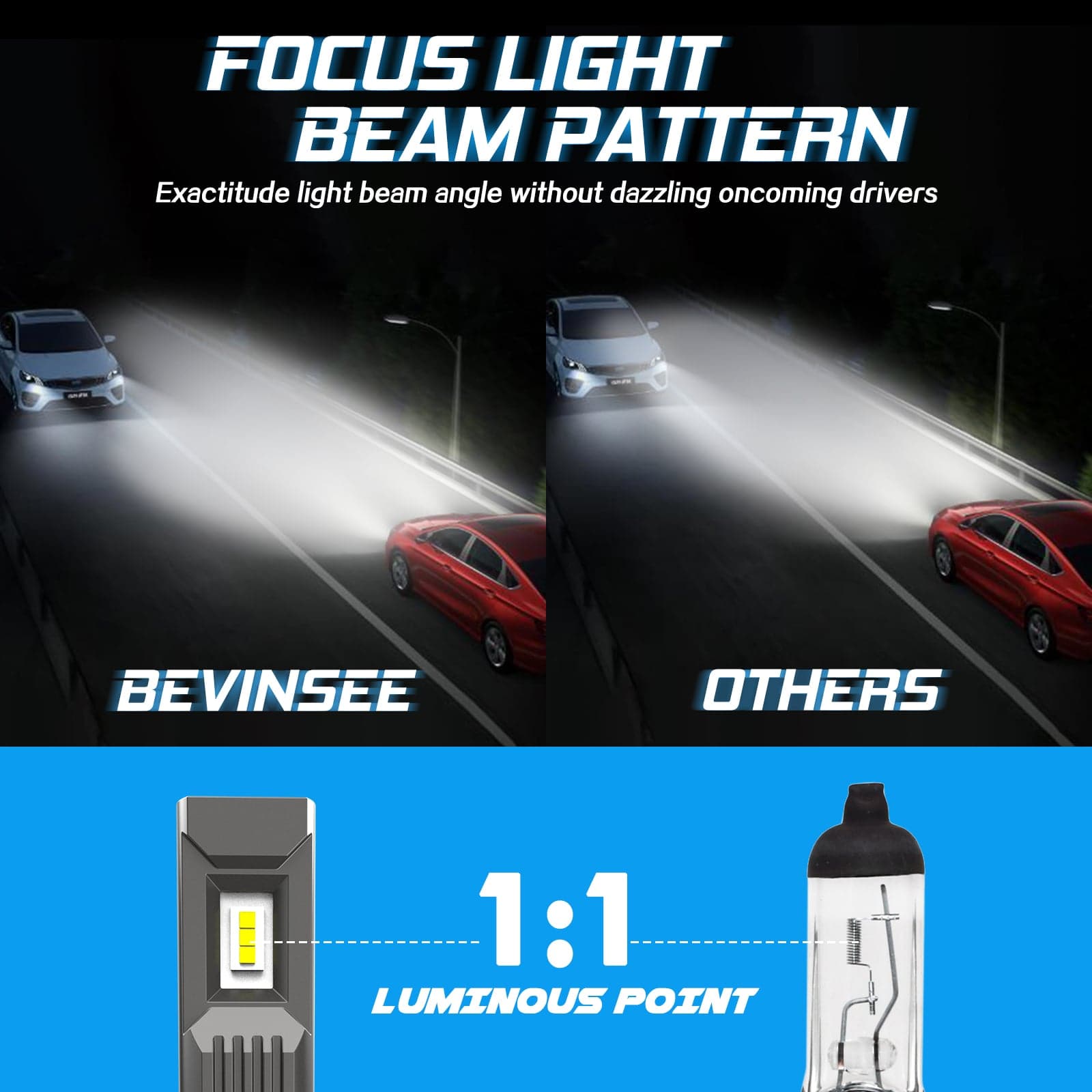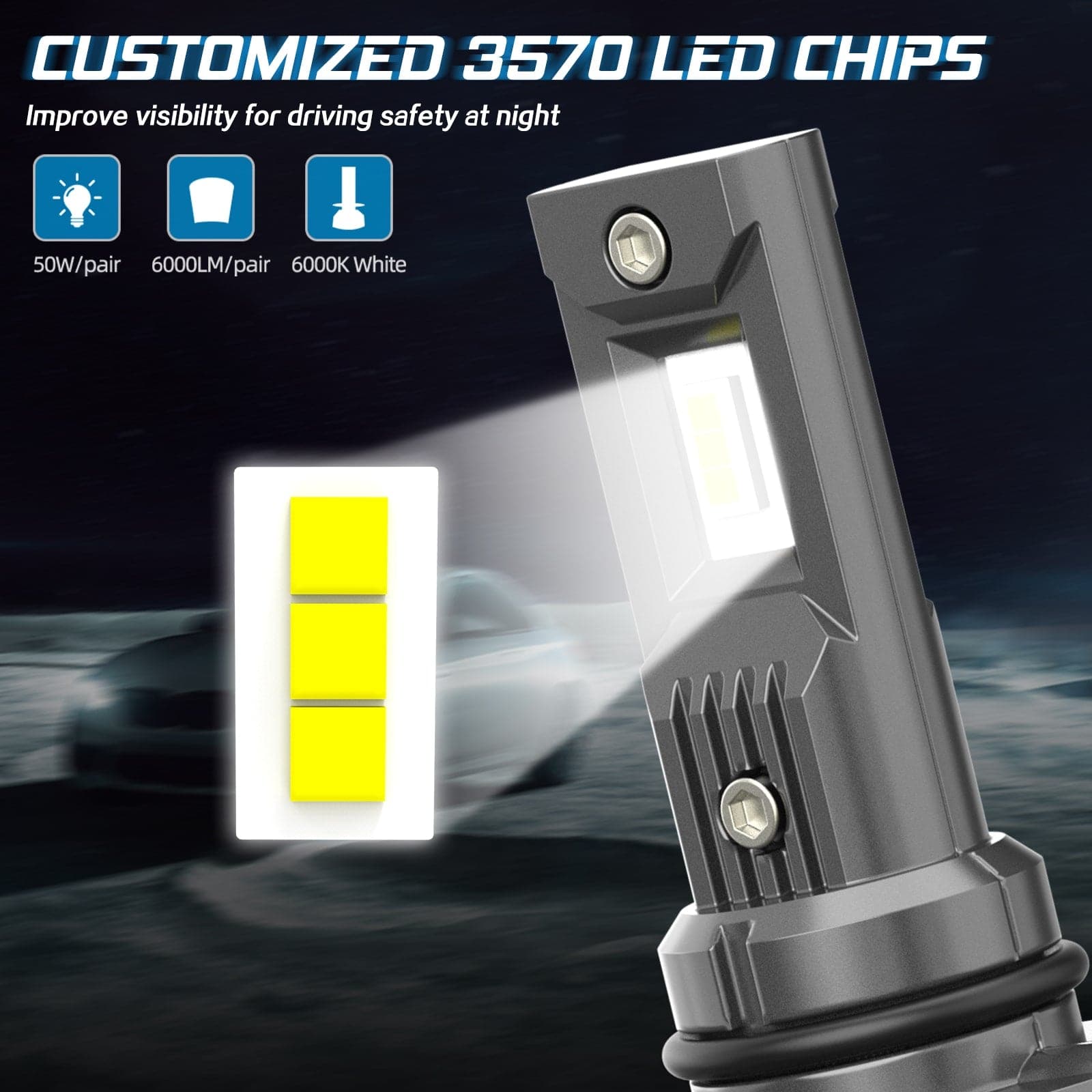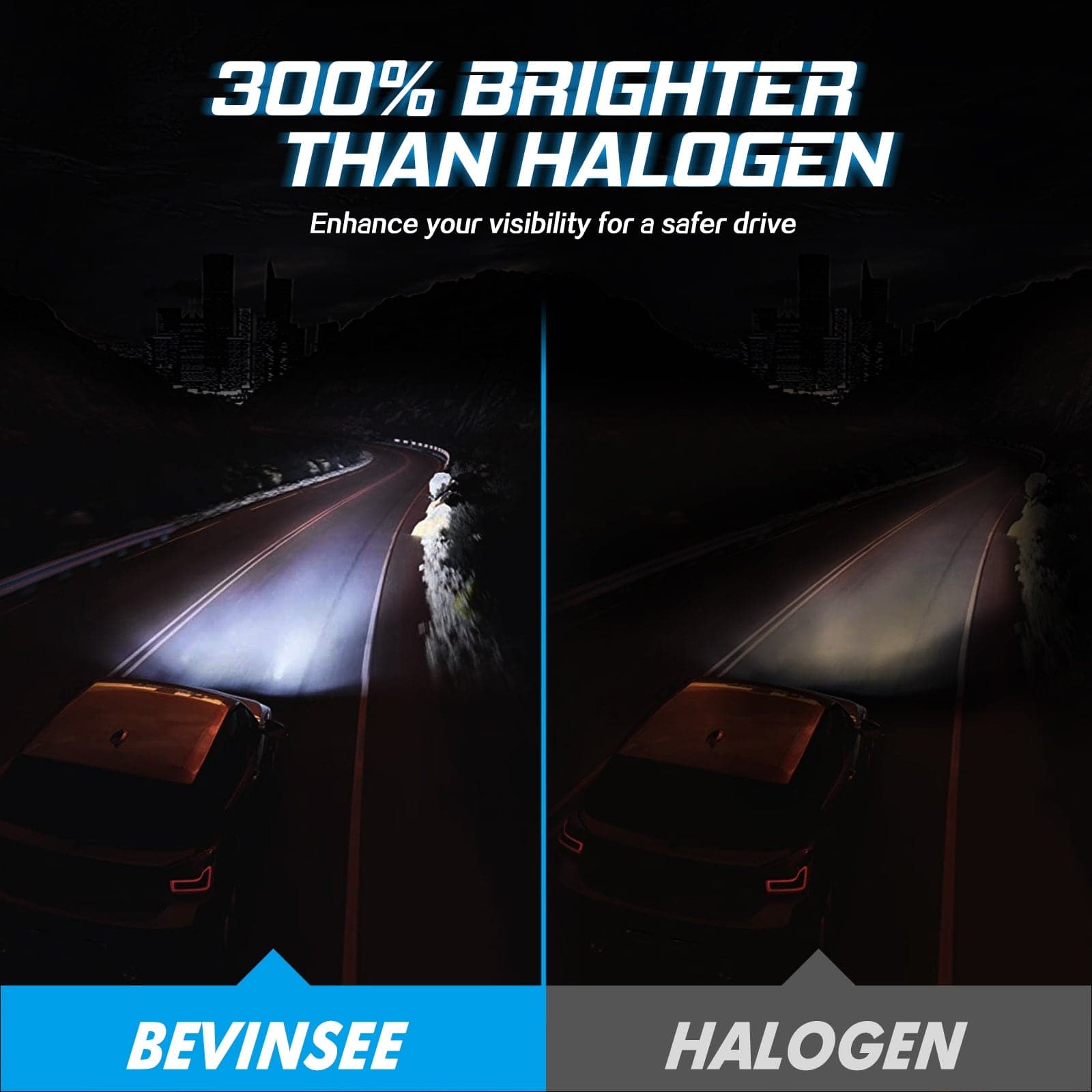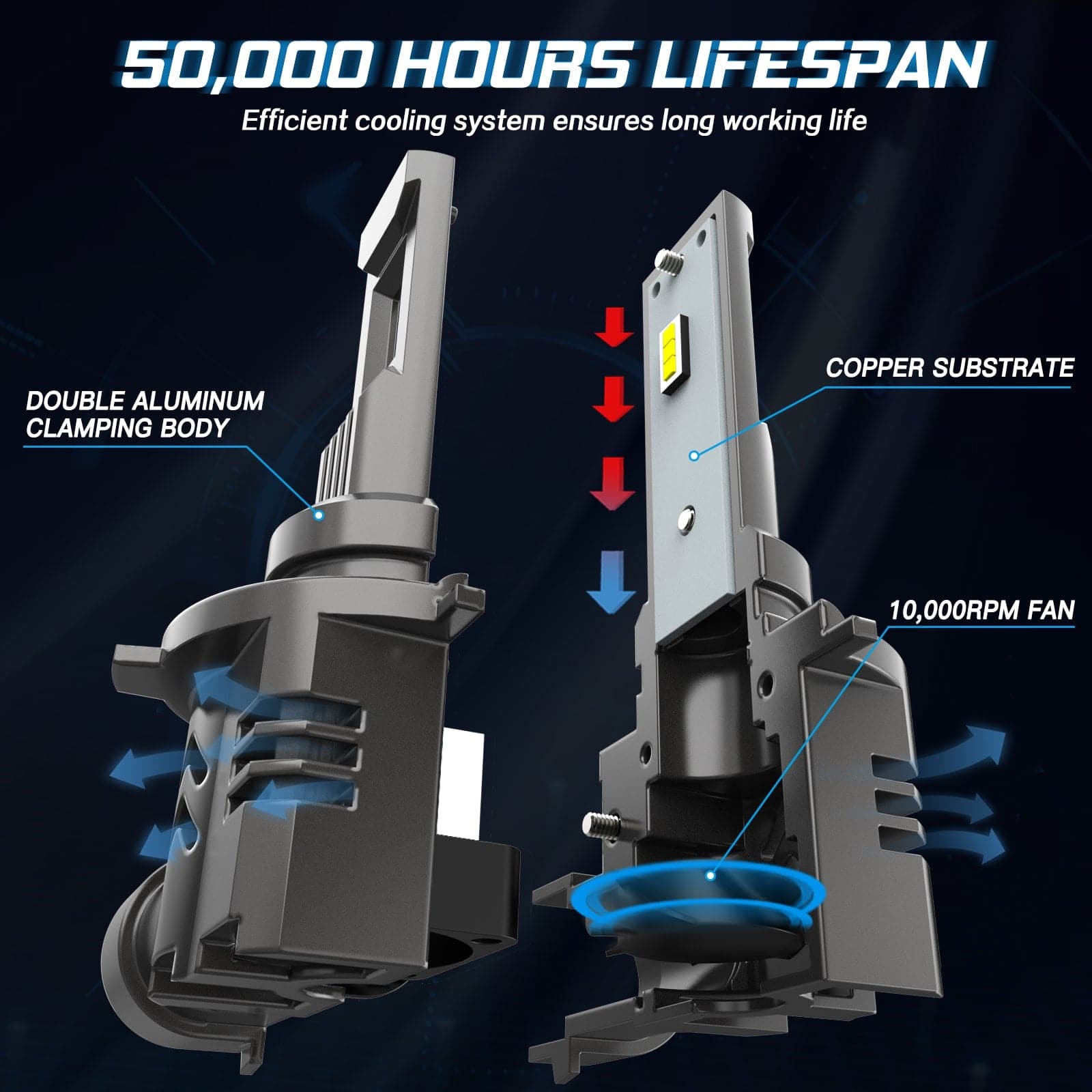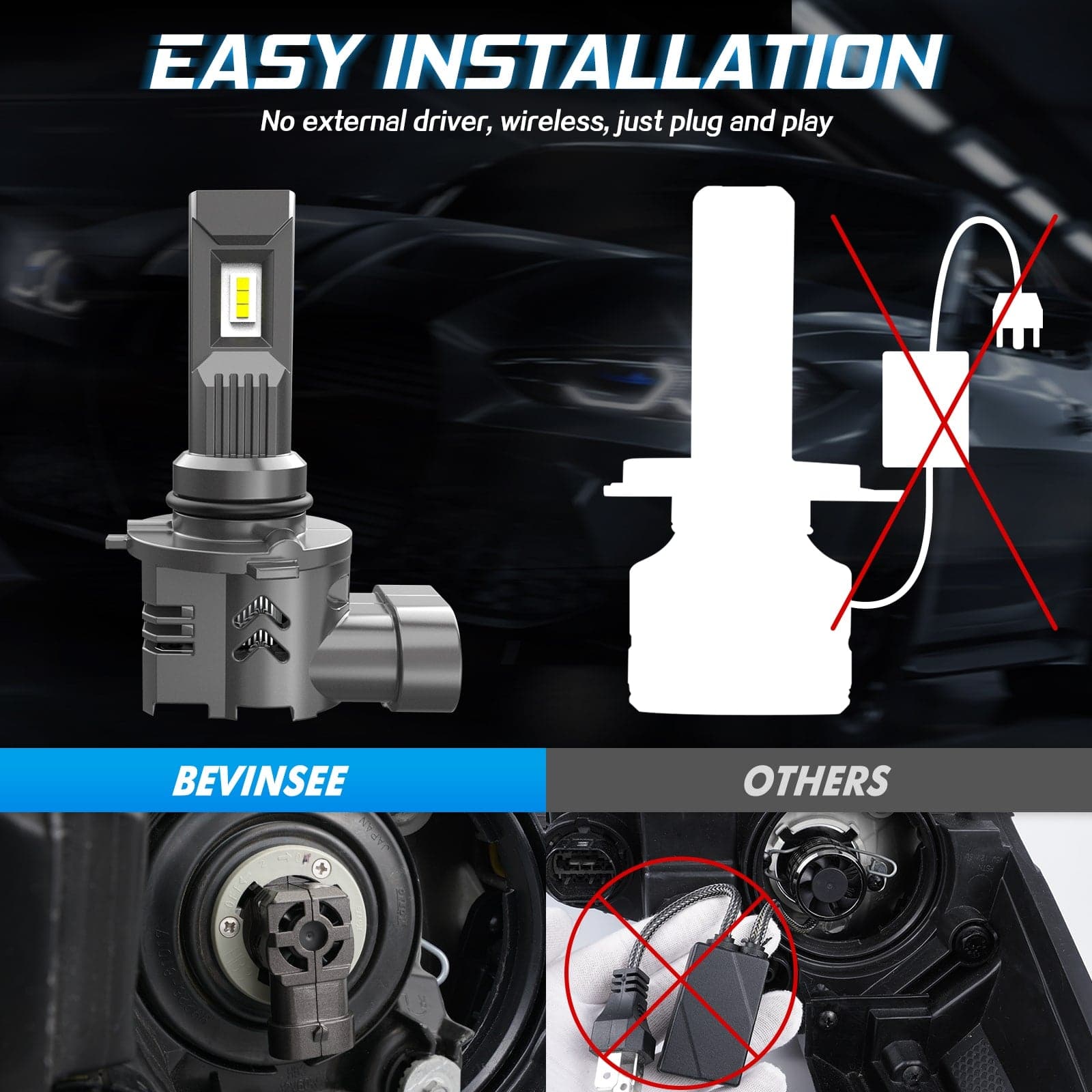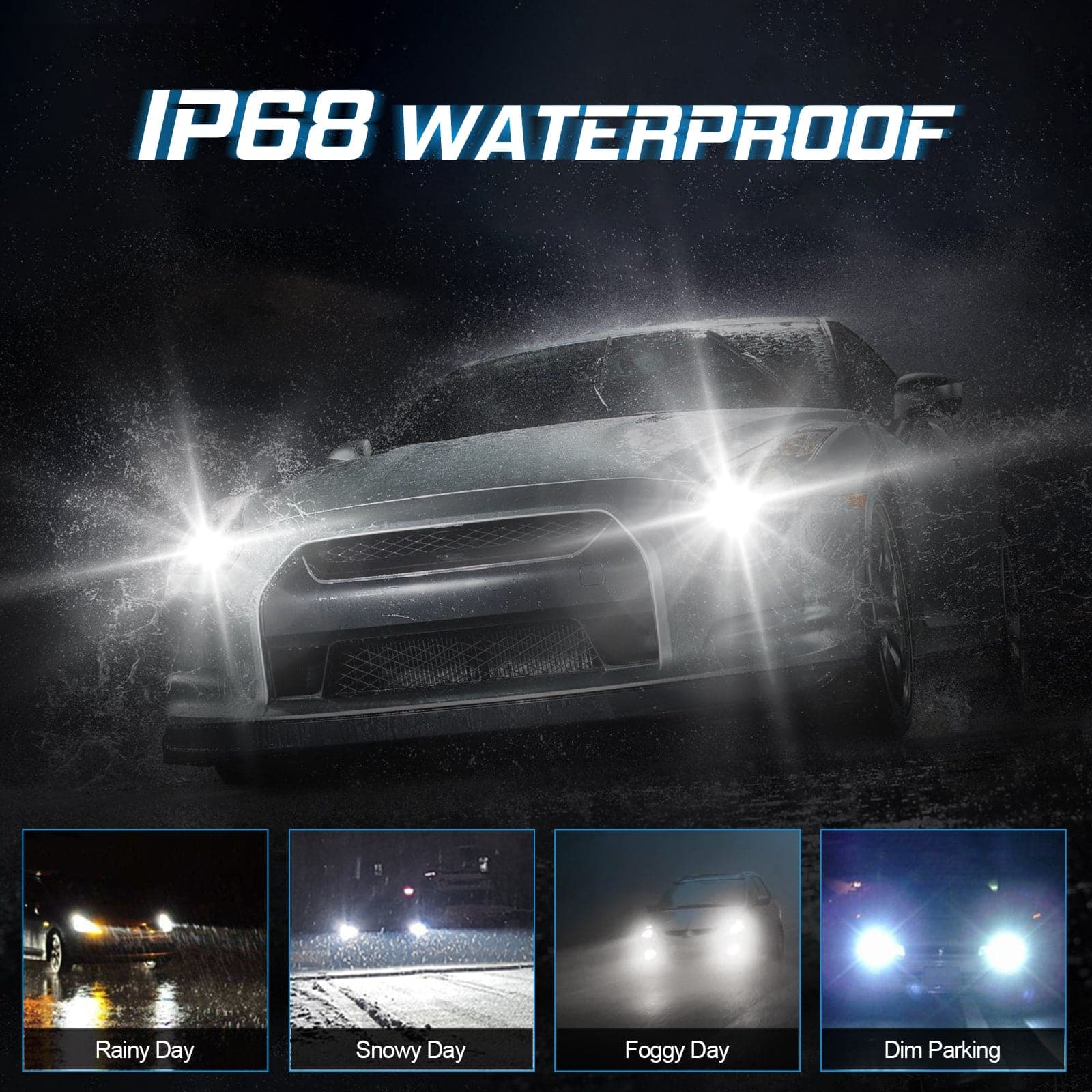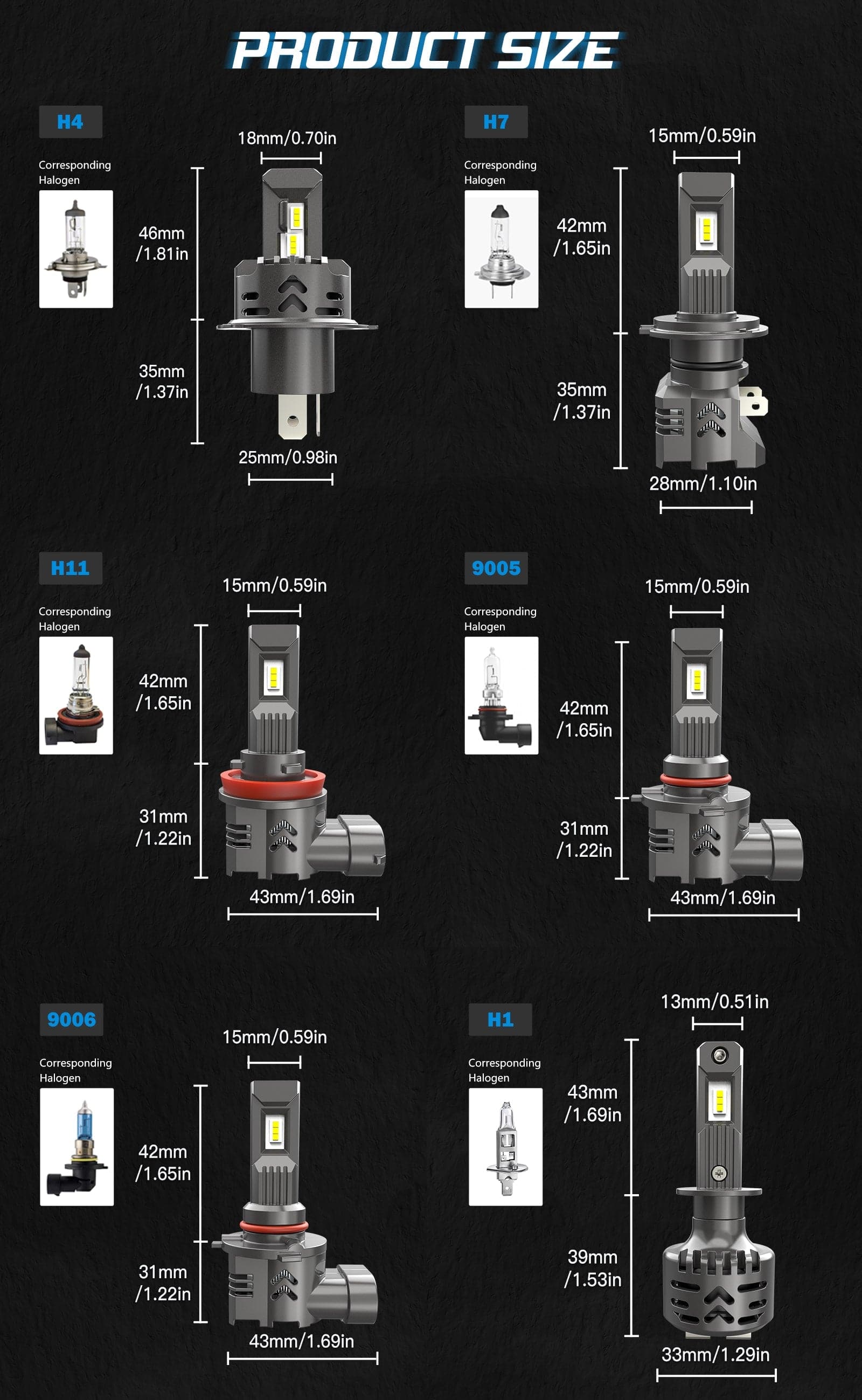 S350 9006 HB4 LED Headlight Bulbs For Honda Civic 2004-2012
This product is vehicle specific.
Select a vehicle to ensure fitment.
WILL NOT FIT
Change Vehicle
Features:
【Non-polarity, Easy to Install】 LED bulb adopts the latest designed all-in-one mini size, no polarity, no additional adapters, so you can stay away from all kinds of installation problems. Plug and play without any modification
【CSP Chips, Brightness Improved】led low beam bulb is designed with 8 CSP chips, 6500K cool white, about 2 times brighter than stock halogen bulbs allowing you to see more clearly and farther on the road, improve visibility at night
【Perfect Beam, No Dark Spots】led high beam bulb uses a 1:1 halogen beam design and ultra-thin chip copper plate to ensure 360° illumination without black spots. Will not turn a blind eye to oncoming traffic and drivers, driving at night is safer
【IP68 Waterproof, Long Lifespan】Brand new LED technology, power consumption reduced by 60%. The entire aviation aluminum fuselage provides superior cooling capacity. The IP67 waterproof design allows it to be used in all kinds of weather. All of these ensure a long service life of up to 50,000 hours
【Superior Quality, No Worries】fog light bulbs are suitable for most vehicles' computer systems without error or flicker, but some sensitive models may require a canbus decoder, we can send it to you to help solve the problem
Specifications:
Color Temperature:6000K-6500K
Wattage:50W/Pair
Brightness: 6000LM/Pair
Voltage:DC 12-24V
Material: Aviation aluminum
Waterproof Degree: IP68
Lifespan:>50,000 H
Start-Up: 0.1s Illumination
LED CHIP: 3570 CHIP
This item didn't exist with self-decoding/self-Canbus【anti-flashing /anti-warning】function and DRL【Daytime running light】 function!!!
After installing the LED bulbs, the Vehicle needs to be decoded in the following cases:
1, the headlight light is flashing, strobe, or indefinitely flashing(Electrolytic capacitor decoding may work).
2, the onboard computer(ECU) reports an error, and the central control panel displays an error icon or displays a bulb that burns out an error message.(Resistance decoding may work)
3, The bulbs do not work. What you can do is connect the bulbs to DC, it can work normally(Resistance decoding may work).
situation 1: use this case to judge whether it needs to be decoded.
situation 2:use this case to judge whether is a reverse polarity plug(turn the bulb's plug 180° to insert it into the headlamp and turn it on to test)
Feasible Solution:
1, install the decoder; the decoding rate of the decoder on the market is about 90%, can not completely decode all models, and the turnover rate is larger.
2, install the resistor, you need professional installation.
3, using ODM to read the error information code of the ECU onboard computer, through programming means, correct the error information to achieve the decoding effect.
Disclaimer:
Bevinsee Store parts are not sponsored or endorsed by, or affiliated with the brands its parts fit, including Porsche, Subaru, Jaguar, BMW, Isuzu, Chrysler, Dodge, Jeep, Buick, Cadillac, Chevrolet, GMC, Volvo, Land Rover, Oldsmobile, Pontiac, Ford, Lincoln, Mercury, Acura, KIA, Nissan, Infiniti, International Harvester, Mitsubishi, Audi, Lexus, Toyota, Mazda, Volkswagen, Suzuki, Saab, Honda, Alfa Romeo, Saleen, Mercedes-Benz, Nash, Hummer, Freightliner, Datsun, Saturn, Turner, Geo, Lada, Fiat, Daihatsu, Opel, Vauxhall, Sabra, Tesla, Ram, Rover, Skoda, Healey, Mini, Smart, Scion, Renault, Seat, Peugeot, Merkur, Astra, Tucker, VW, Routan, Tiguan, Touareg, Jetta, Gti, Passat, Golf, Bosch, Denso, Holden, Chery, Mercedes Benz, Holden Special Vehicles, Hyundai, Trabant, Citroën, Freightliner, etc.
Perfect
I liked these right away.Well built.Install was a breeze and light output was bright and clear. Light is not scattered all over. These are perfect like original cutoff line so no blinding on coming traffic.
The brightest LED I have used so far 5 star ??
Show very good & bright LED bulb 5 star
Super bright/easy to install
These headlights are amazing. They light up the road way better than the previous halogen bulbs. The light travels further in front of the vehicle, much wider, and lights up road signs and other reflectors near or on the road extremely well. Since installing these I feel much safer driving the vehicle at night and I would really like to purchase the bright lights in this same brand considering the normal beams work so well now. The install was very easy and convenient as well.Overall, very impressed. Would definitely purchase again.
Great lights
Light intensity is very strong,beam patterns are clear and well-defined,lights are very bright and road signs are extremely well illuminated.
Nice
Package arrived quickly and completely.