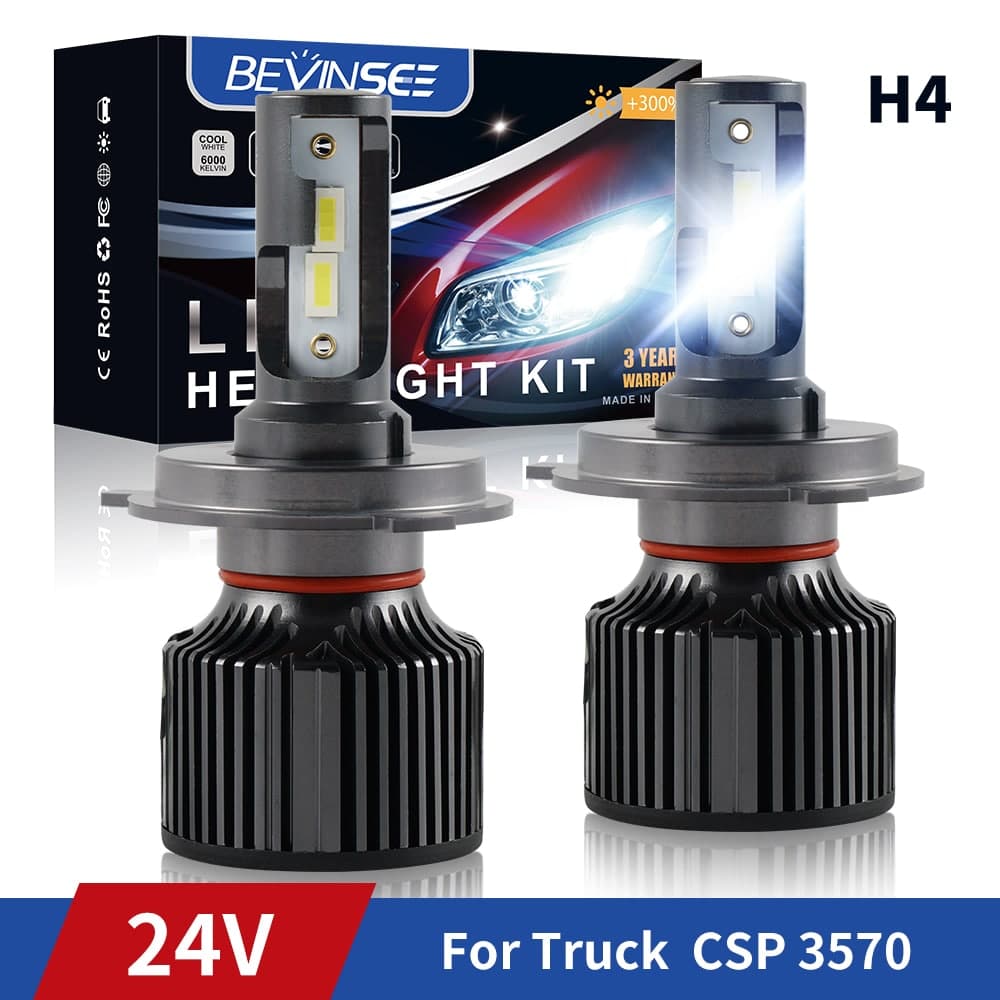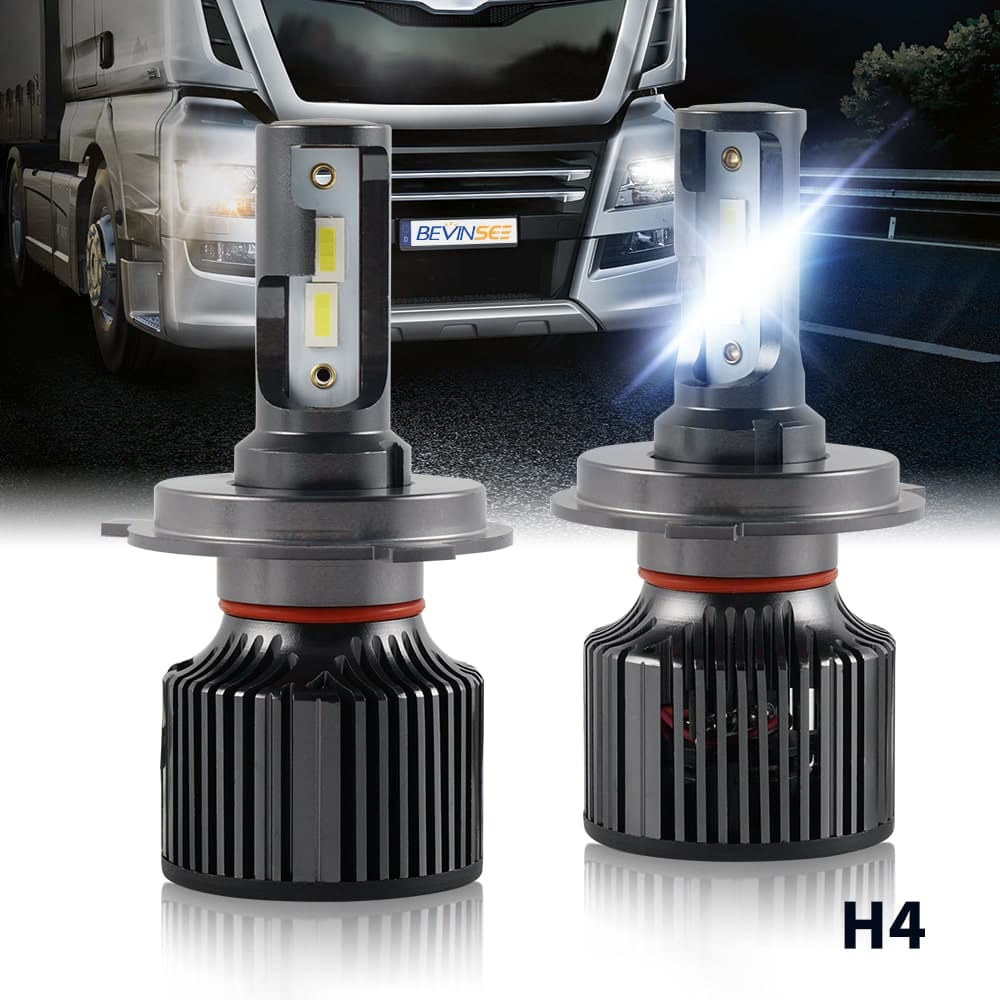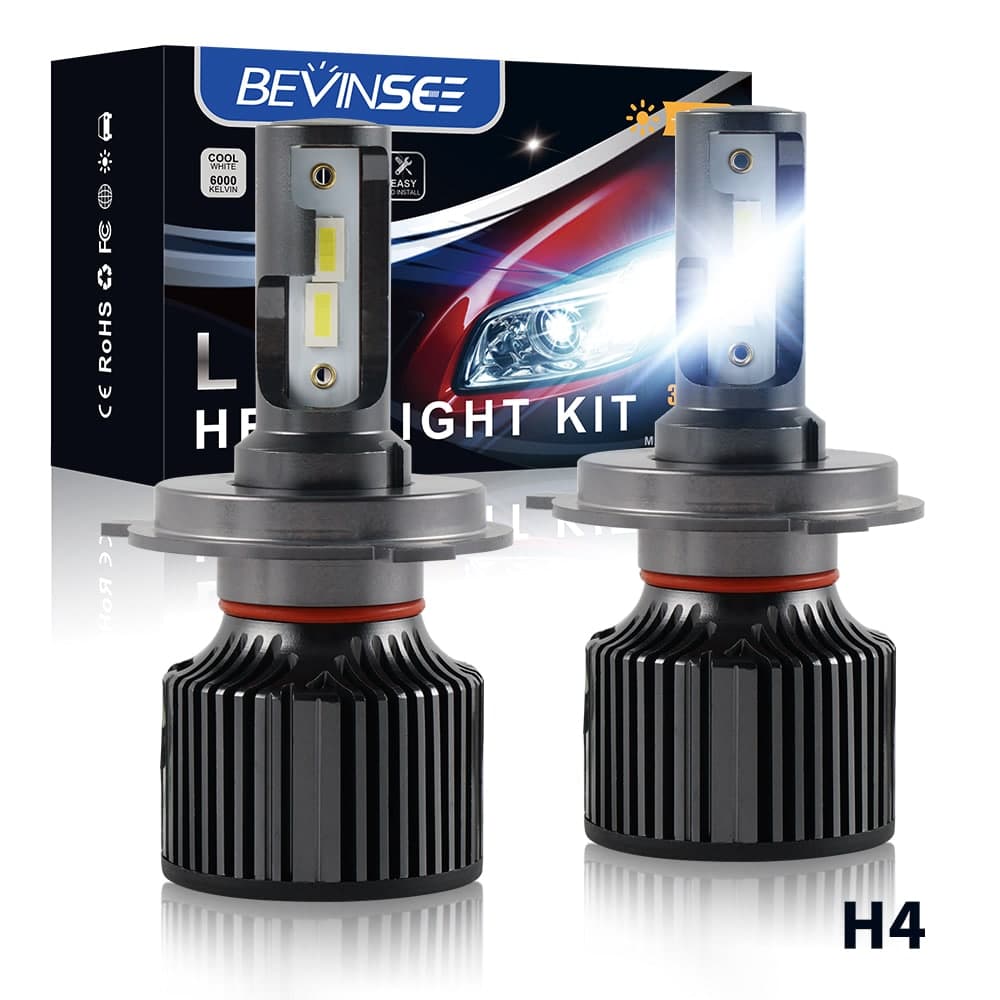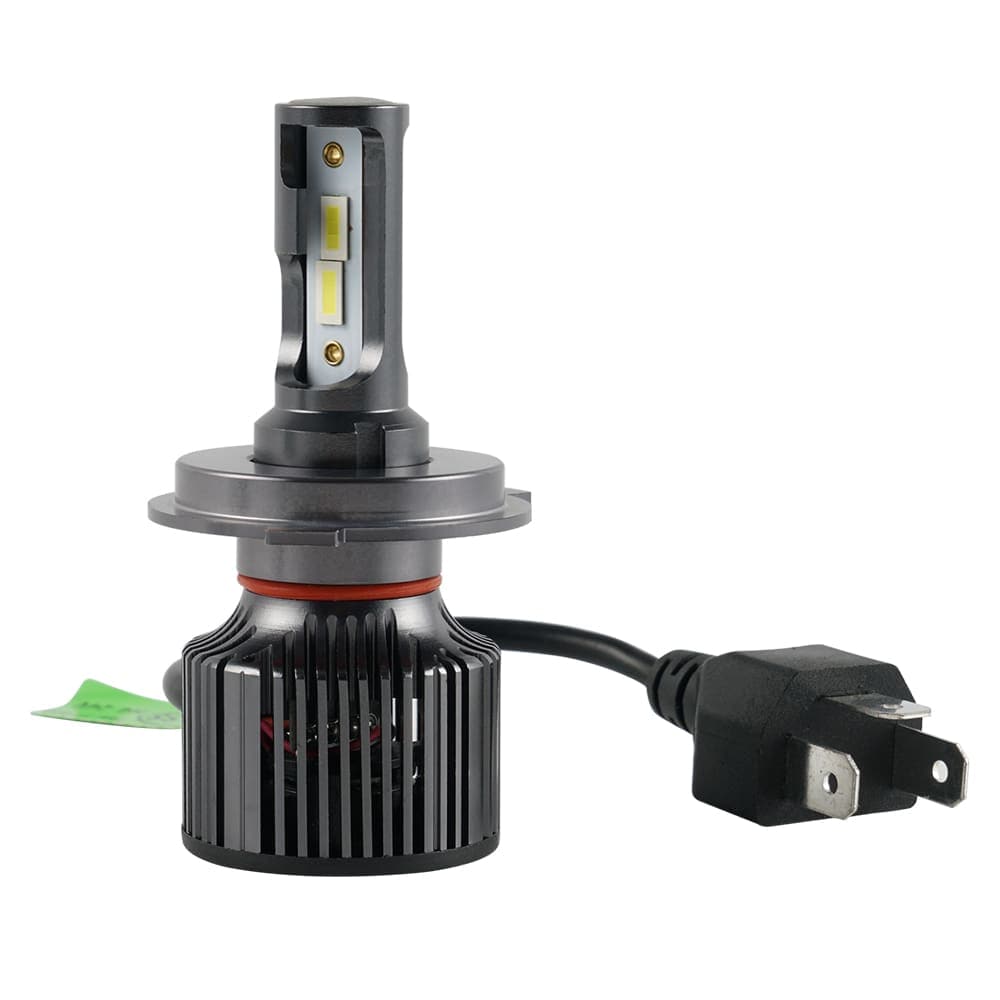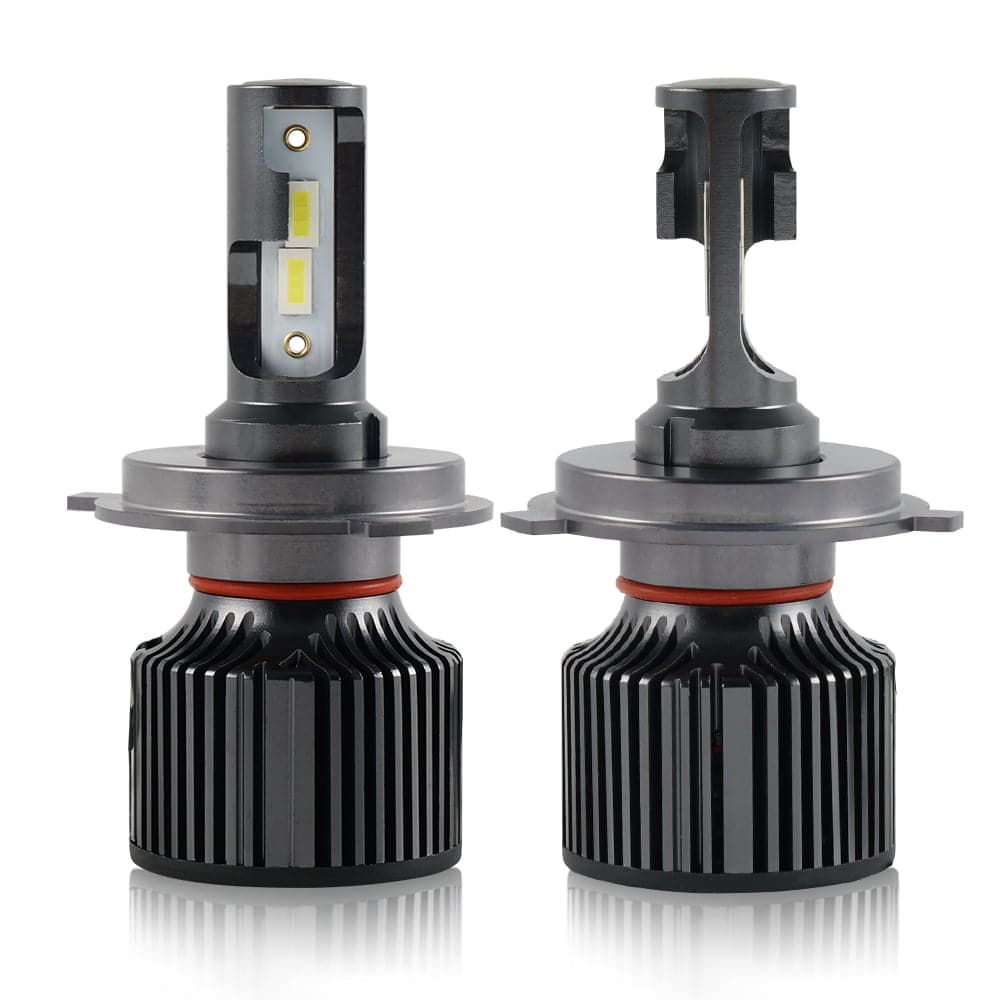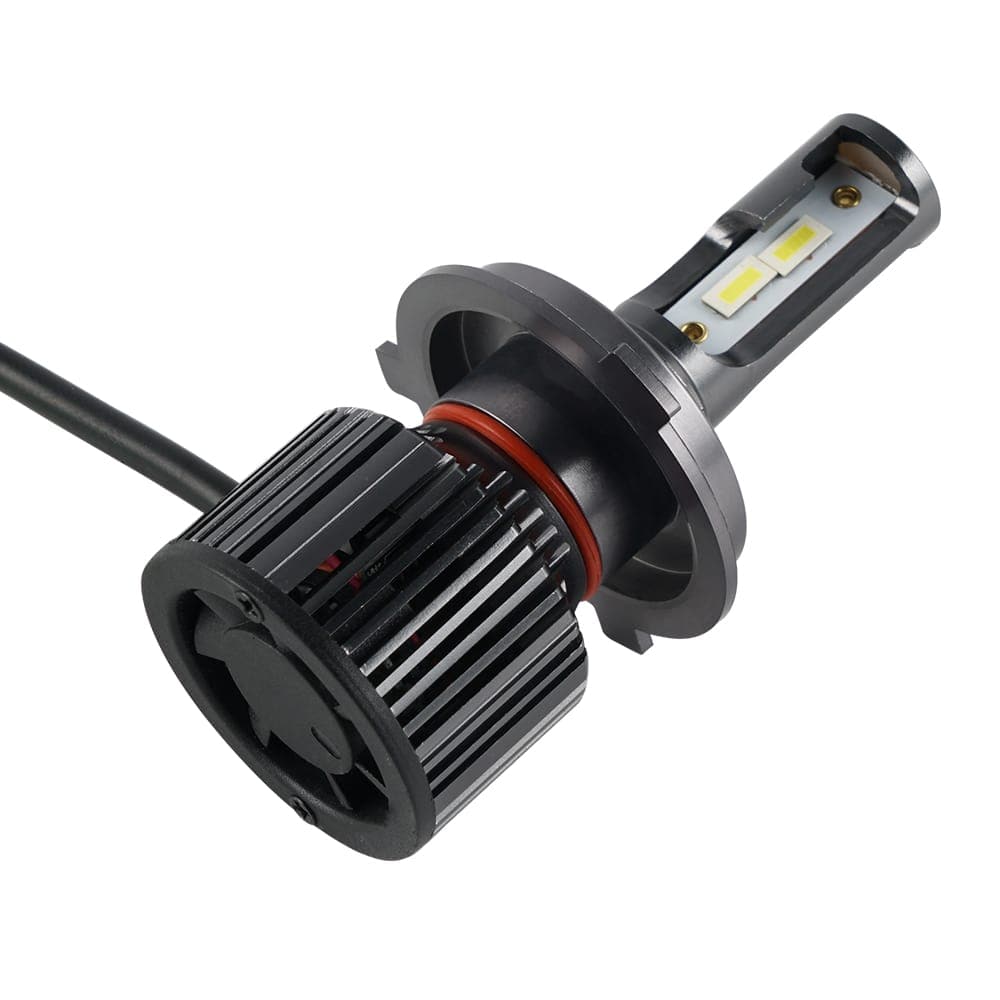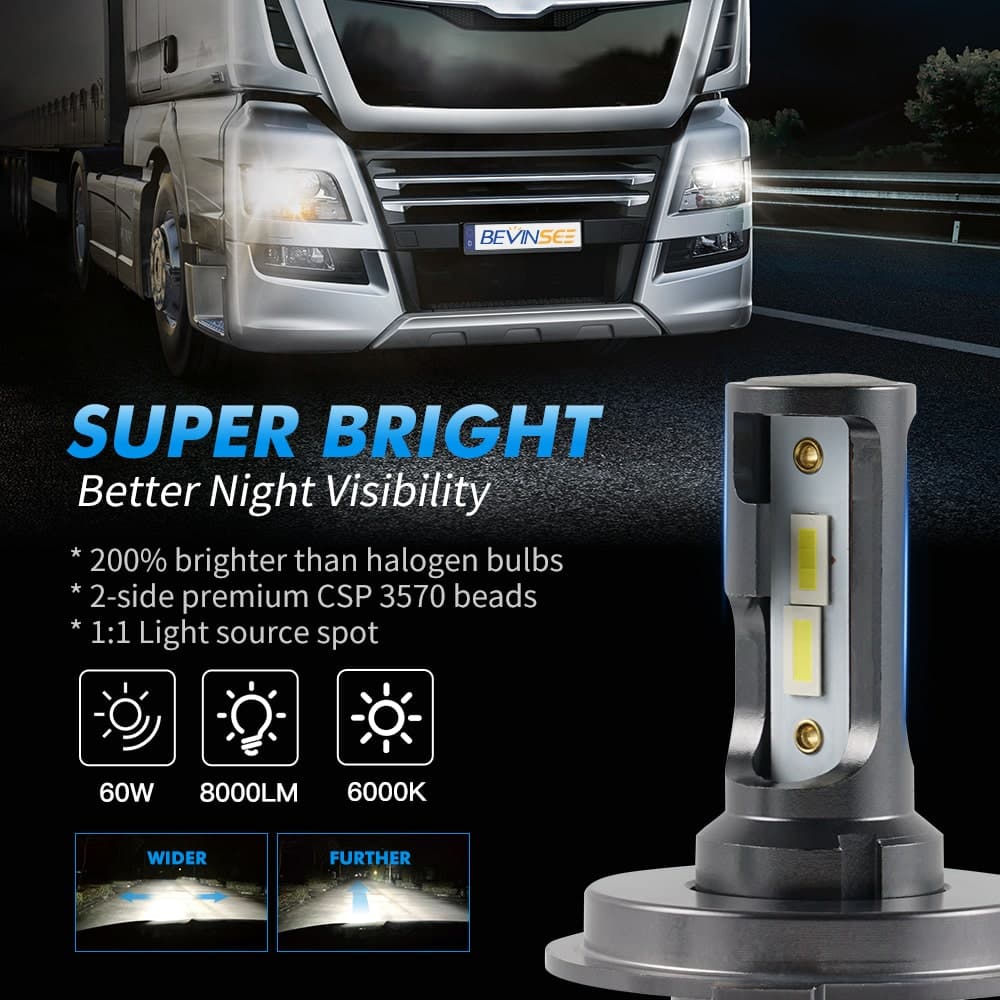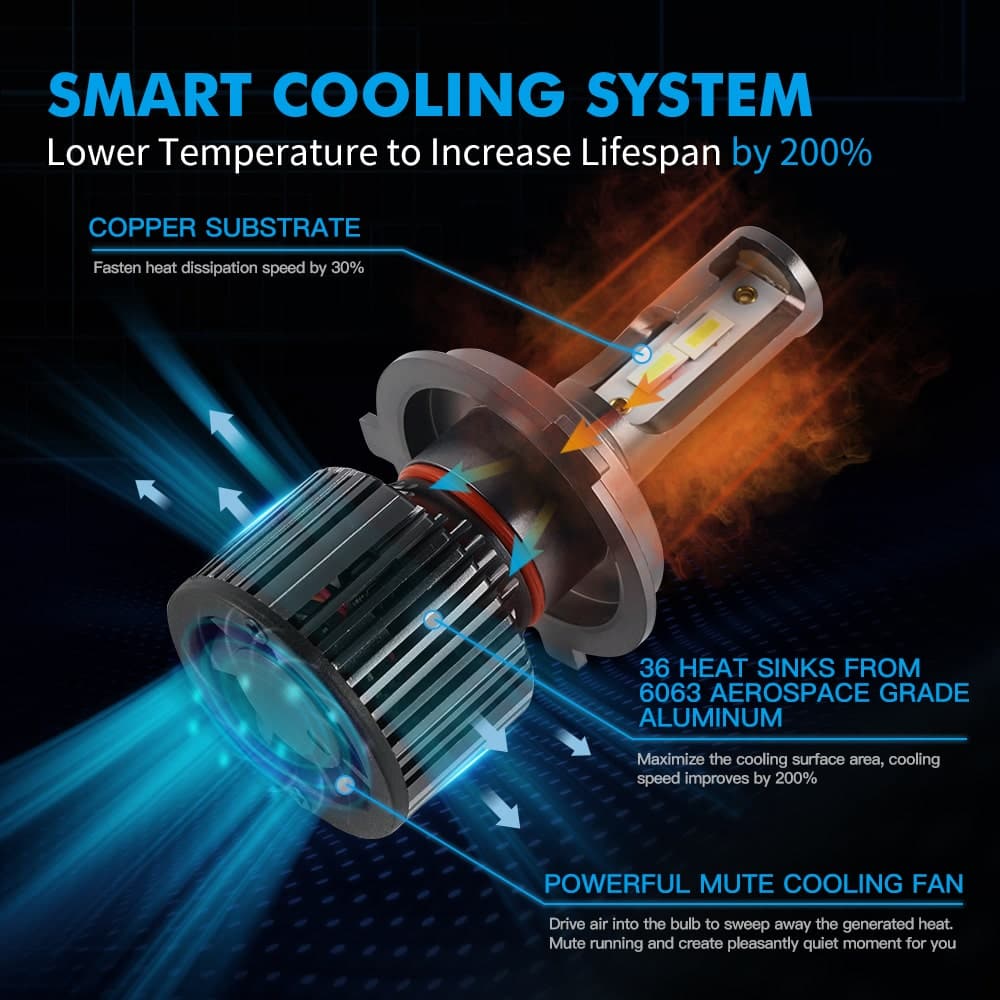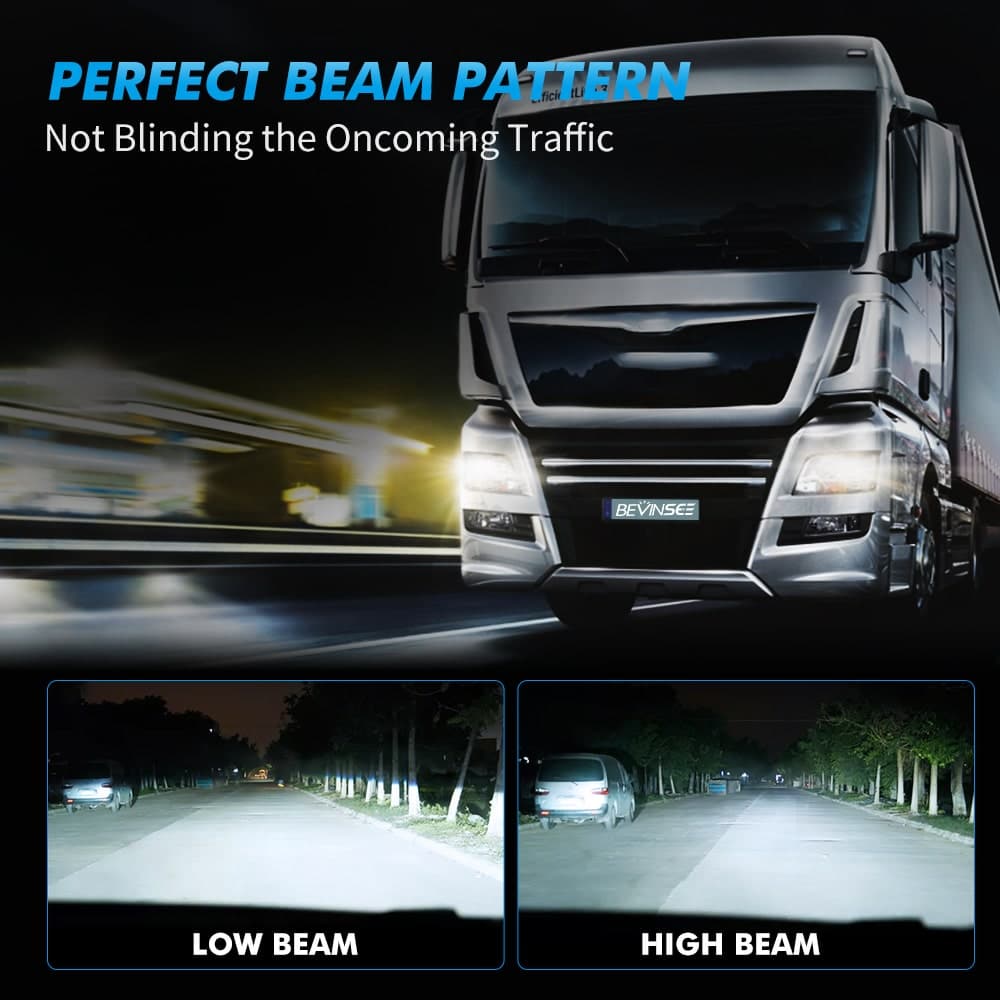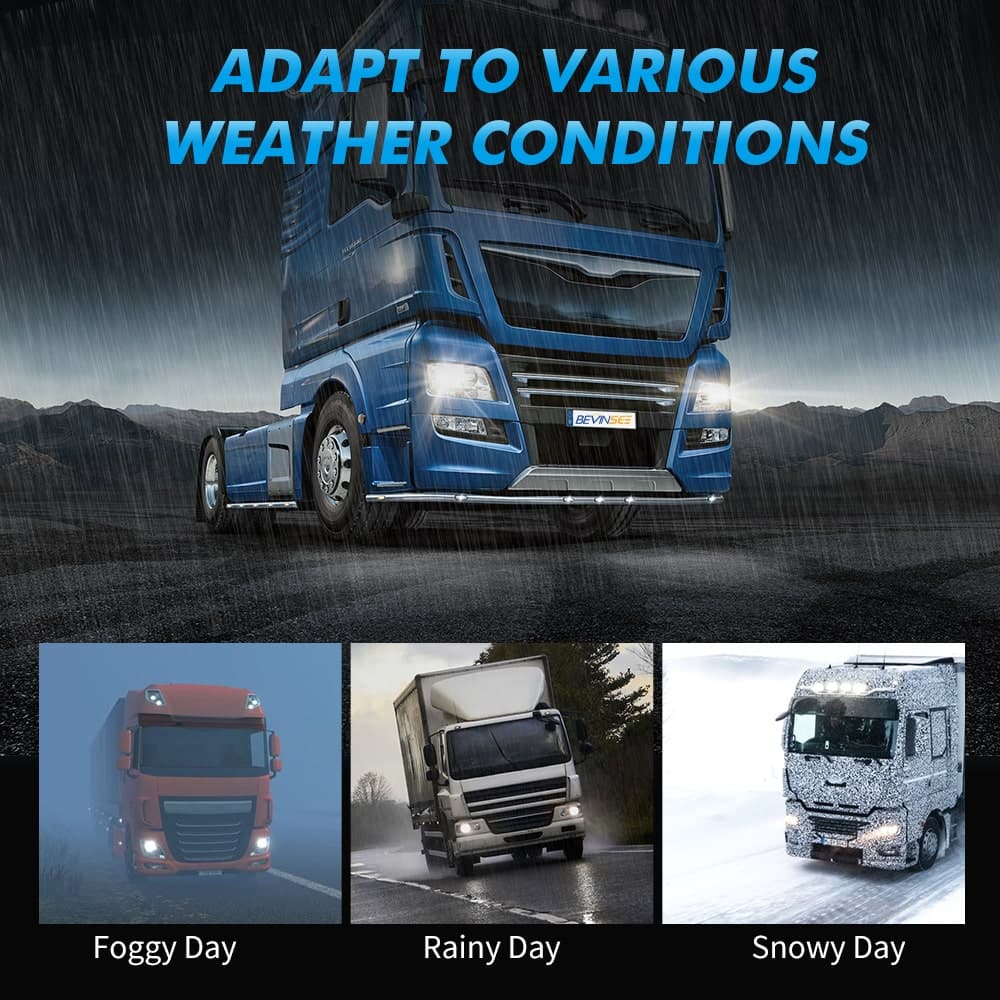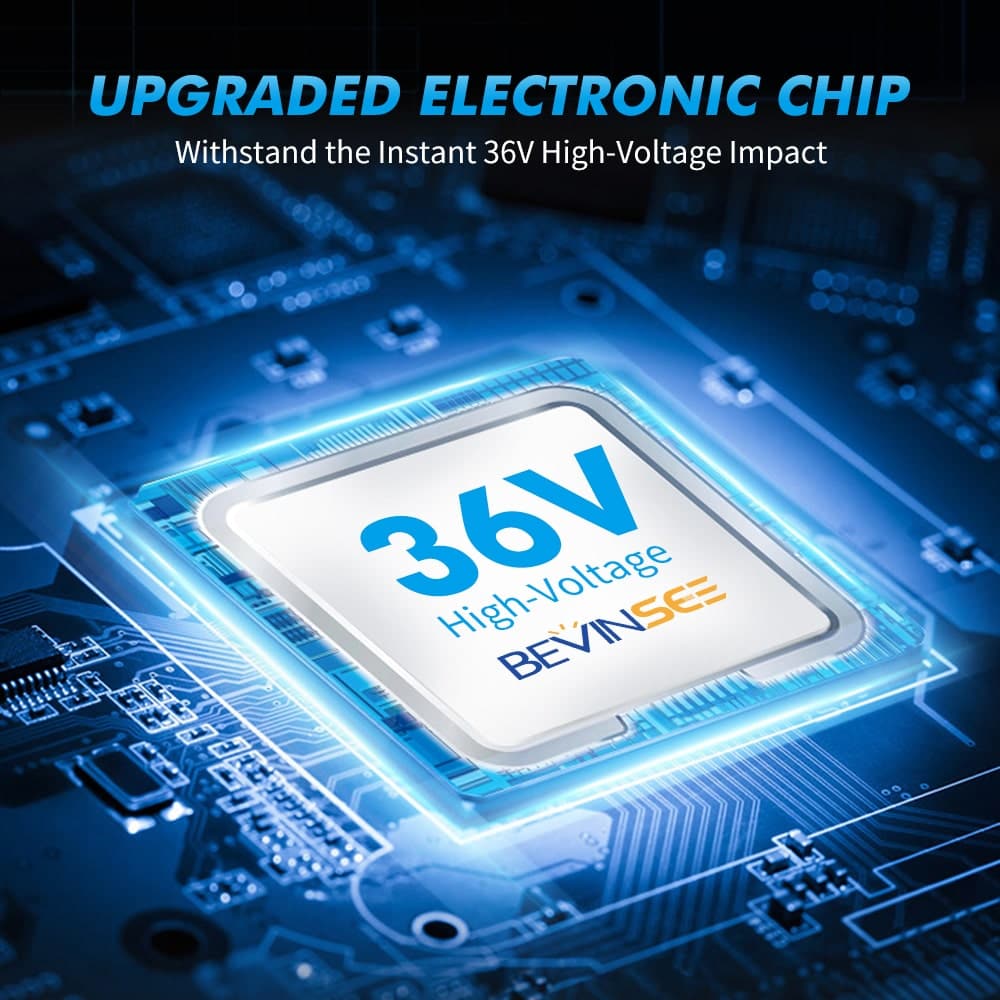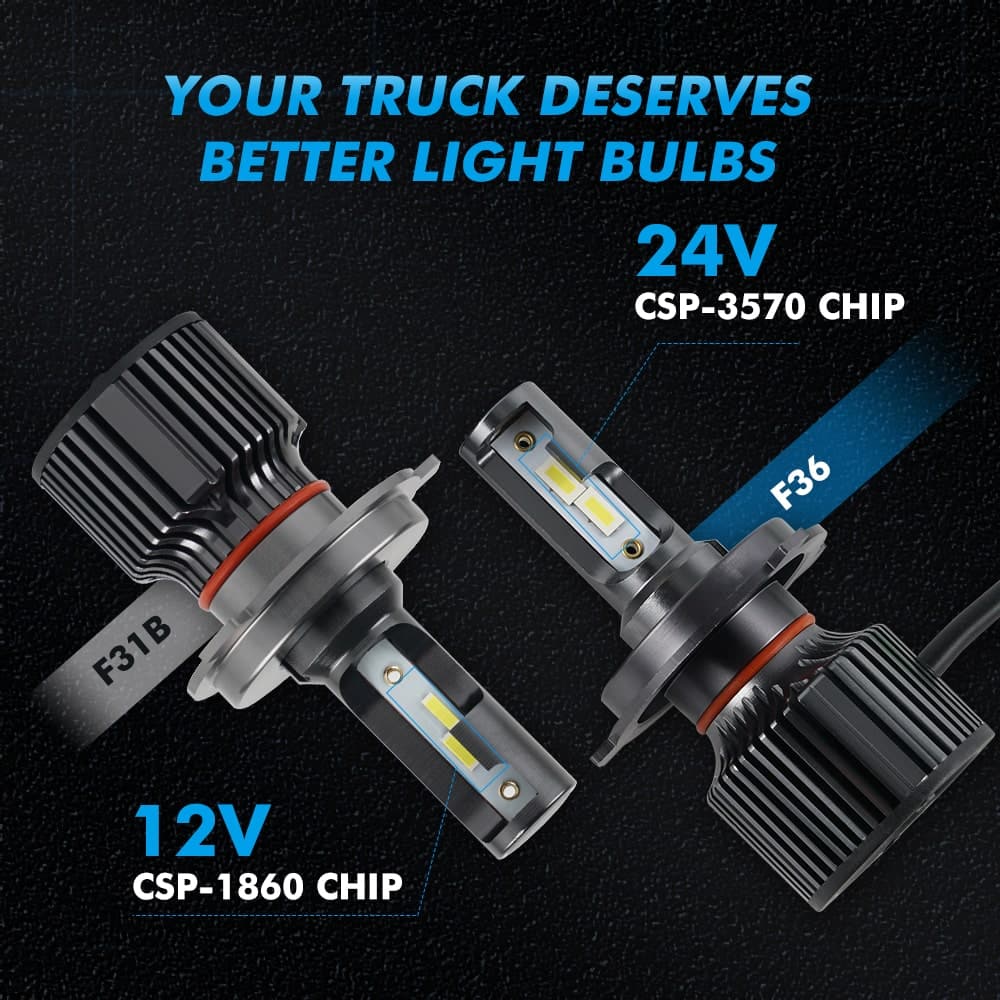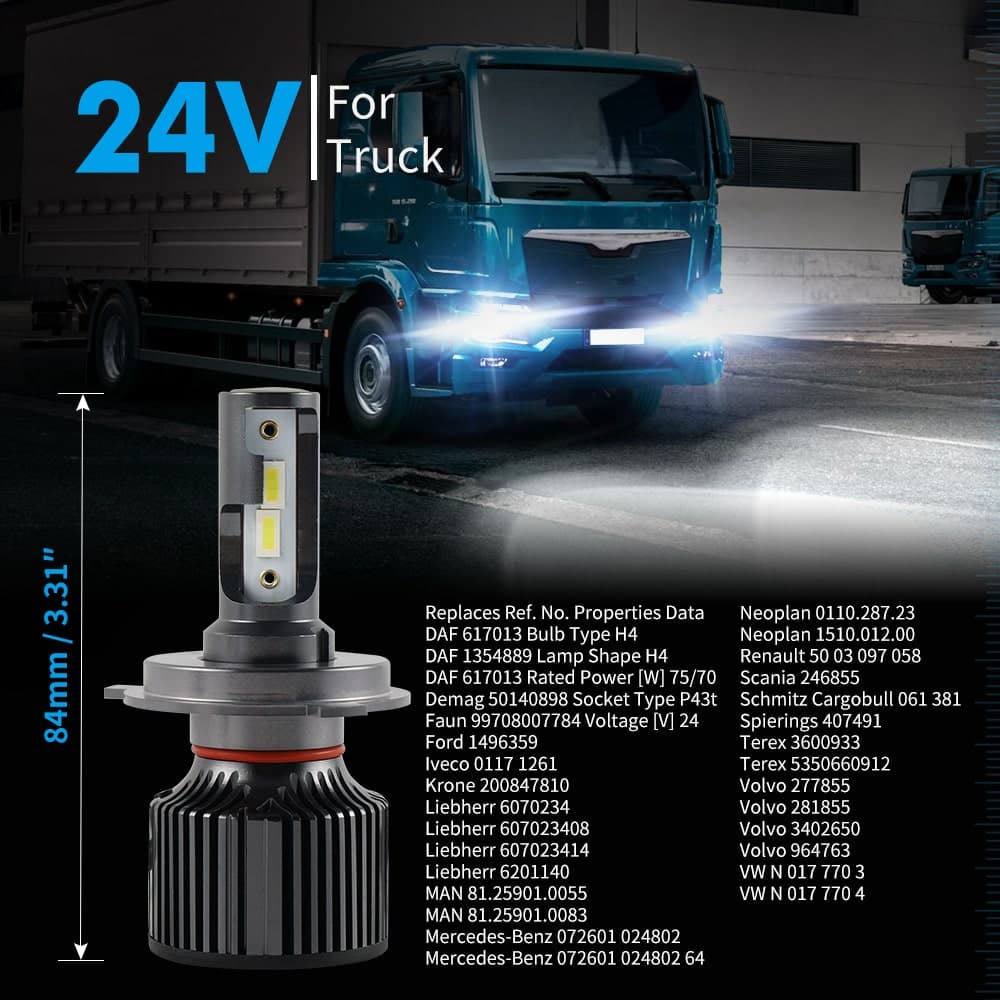 Fit Ford Fiesta 1998-2001 H4 HB2 Dual Beam Conversion LED Headlight Bulb 24V 60W
This product is vehicle specific.
Select a vehicle to ensure fitment.
WILL NOT FIT
Change Vehicle
Features:
【Ultra-Brightness】200% brighter than halogen bulbs. 2- side premium CSP 3570 beads emit light all around 360 degrees. When you switch on the bulb, it lights up a far greater area and further ahead of you. Provide good nighttime visibility and ensure your safety.
【Intelligent Cooling System】Upgraded cooling system has been introduced, which in turn contributes to greater brightness and increase lifespan by 200% up to 50000H. 6063 aerospace grade aluminum heat sinks combine with powerful and mute cooling fan, maximize the cooling effect and create a quite and pleasant moment for you to stay in the car.
【Perfect Beam Pattern】Match exactly with OEM beam pattern with slight adjustment. Create a very sharp cutoff, not blinding the oncoming traffic.
【Waterproof】Resistant to any bad weather, such as heavy rain, snow and humidity.
【Cost-effective】Great money for value. That will be a huge improvement for your car. Feel free to contact us if you have any problem.
Description:
Bevinsee is built in 2008 to provide first-class motorcycle/car lights for our customers. We are working to improve your life quality.
Specifications:
Build with electronic chip which can withstand the instant 36V high-voltage impact
Brand: BEVINSEE
Bulb Type: LED
Bulbs Size: H4
Wattage: 60W/Pair
Lumens: 8000LM/Pair
Color temperature: 6000K White
Input voltage: 12-32V DC
Material: 6063 aerospace grade aluminum
Bead: CSP 3570
CRI:≥76
Lifespan: 50000Hhrs
Package includes:
2 x H4 LED Headlight Bulb
Fitment:
Replaces Ref. No. Properties Data
DAF 617013 Bulb Type H4
DAF 1354889 Lamp Shape H4
DAF 617013 Rated Power [W] 75/70
Demag 50140898 Socket Type P43t
Faun 99708007784 Voltage [V] 24
Ford 1496359
Iveco 0117 1261
Krone 200847810
Liebherr 6070234
Liebherr 607023408
Liebherr 607023414
Liebherr 6201140
MAN 81.25901.0055
MAN 81.25901.0083
Mercedes-Benz 072601 024802
Mercedes-Benz 072601 024802 64
Neoplan 0110.287.23
Neoplan 1510.012.00
Renault 50 03 097 058
Scania 246855
Schmitz Cargobull 061 381
Spierings 407491
Terex 3600933
Terex 5350660912
Volvo 277855
Volvo 281855
Volvo 3402650
Volvo 964763
VW N 017 770 3
VW N 017 770 4
Disclaimer:
Nicecnc Store parts are not sponsored or endorsed by, or affiliated with the brands its parts fit, including Porsche, Subaru, Jaguar, BMW, Isuzu, Chrysler, Dodge, Jeep, Buick, Cadillac, Chevrolet, GMC, Volvo, Land Rover, Oldsmobile, Pontiac, Ford, Lincoln, Mercury, Acura, KIA, Nissan, Infiniti, International Harvester, Mitsubishi, Audi, Lexus, Toyota, Mazda, Volkswagen, Suzuki, Saab, Honda, Alfa Romeo, Saleen, Mercedes-Benz, Nash, Hummer, Freightliner, Datsun, Saturn, Turner, Geo, Lada, Fiat, Daihatsu, Opel, Vauxhall, Sabra, Tesla, Ram, Rover, Skoda, Healey, Mini, Smart, Scion, Renault, Seat, Peugeot, Merkur, Astra, Tucker, VW, Routan, Tiguan, Touareg, Jetta, Gti, Passat, Golf, Bosch, Denso, Holden, Chery, Mercedes Benz, Holden Special Vehicles, Hyundai, Trabant, Citroën, Freightline, etc.