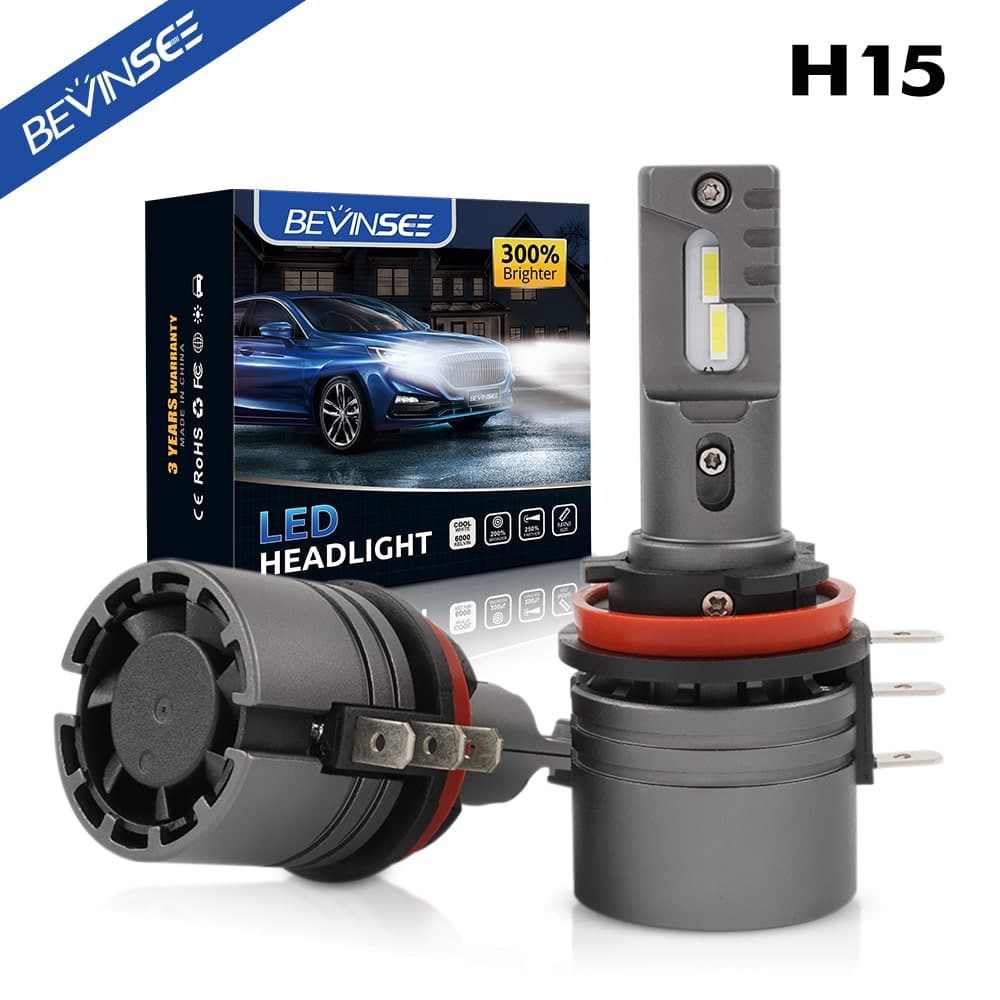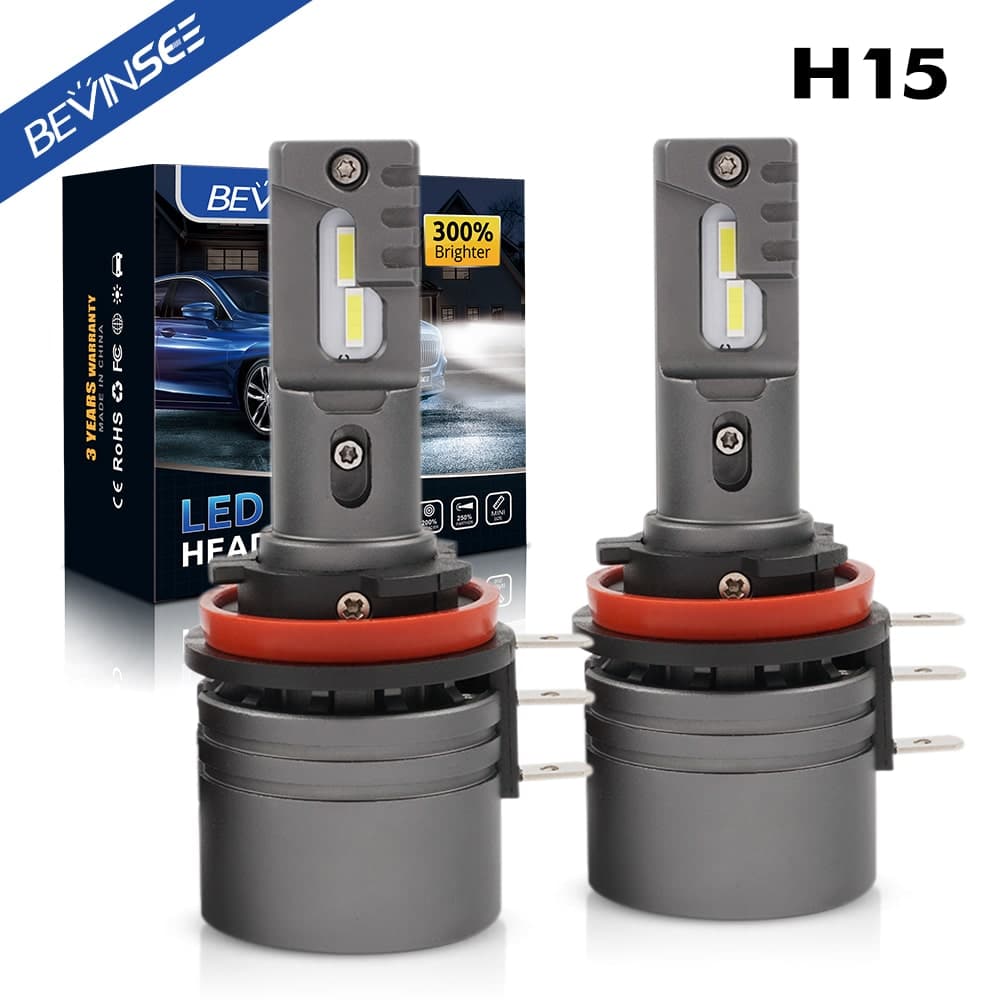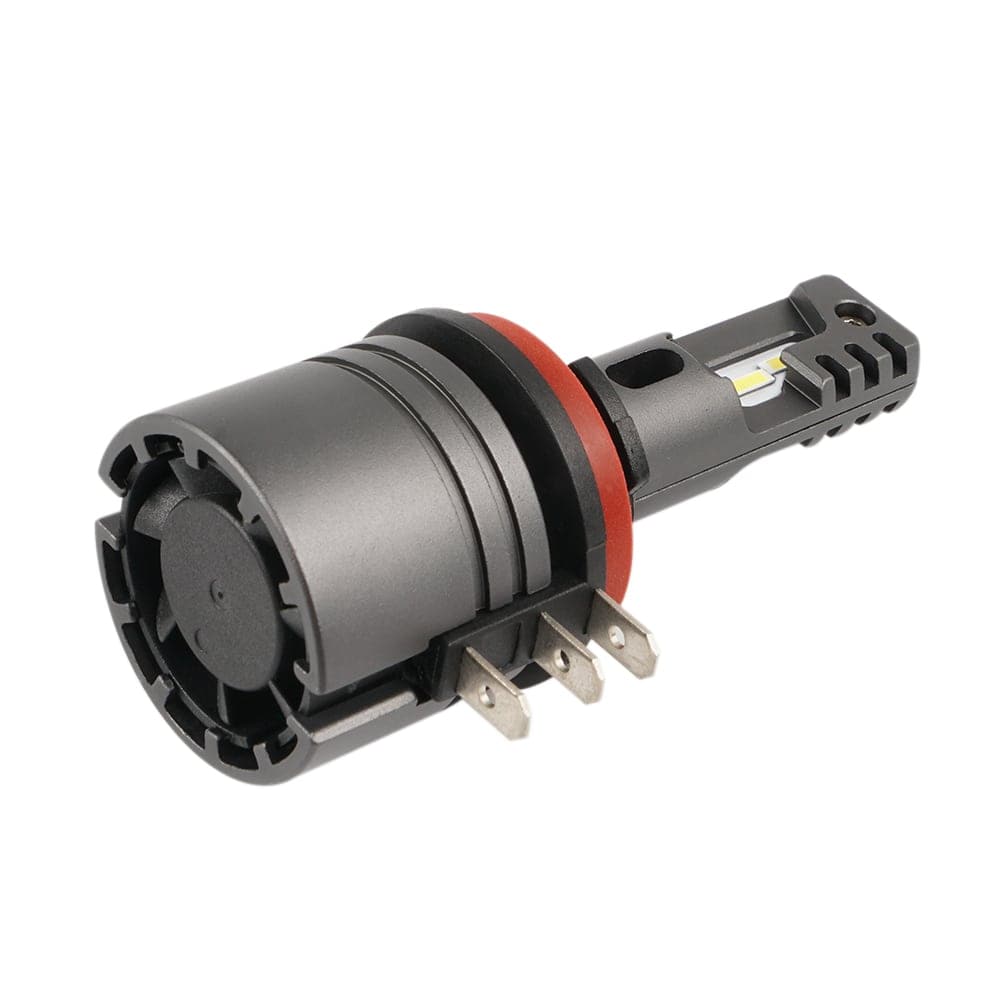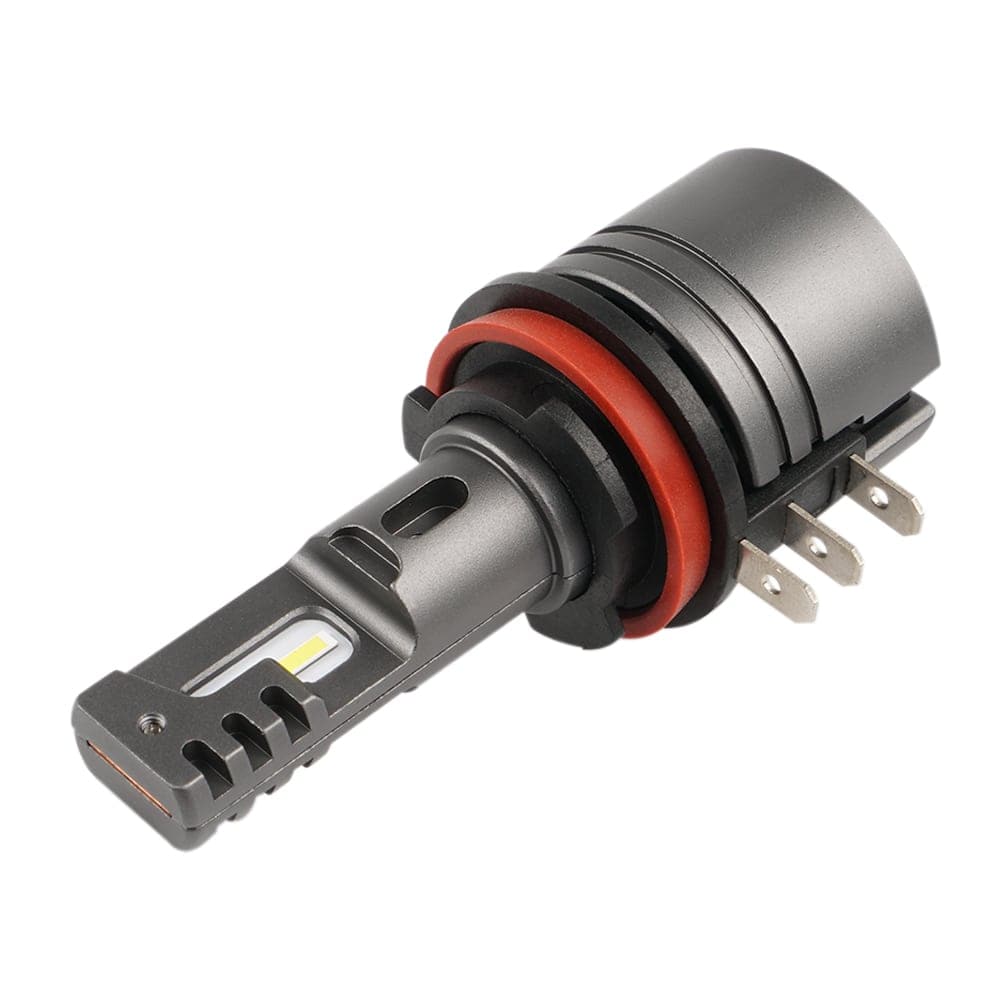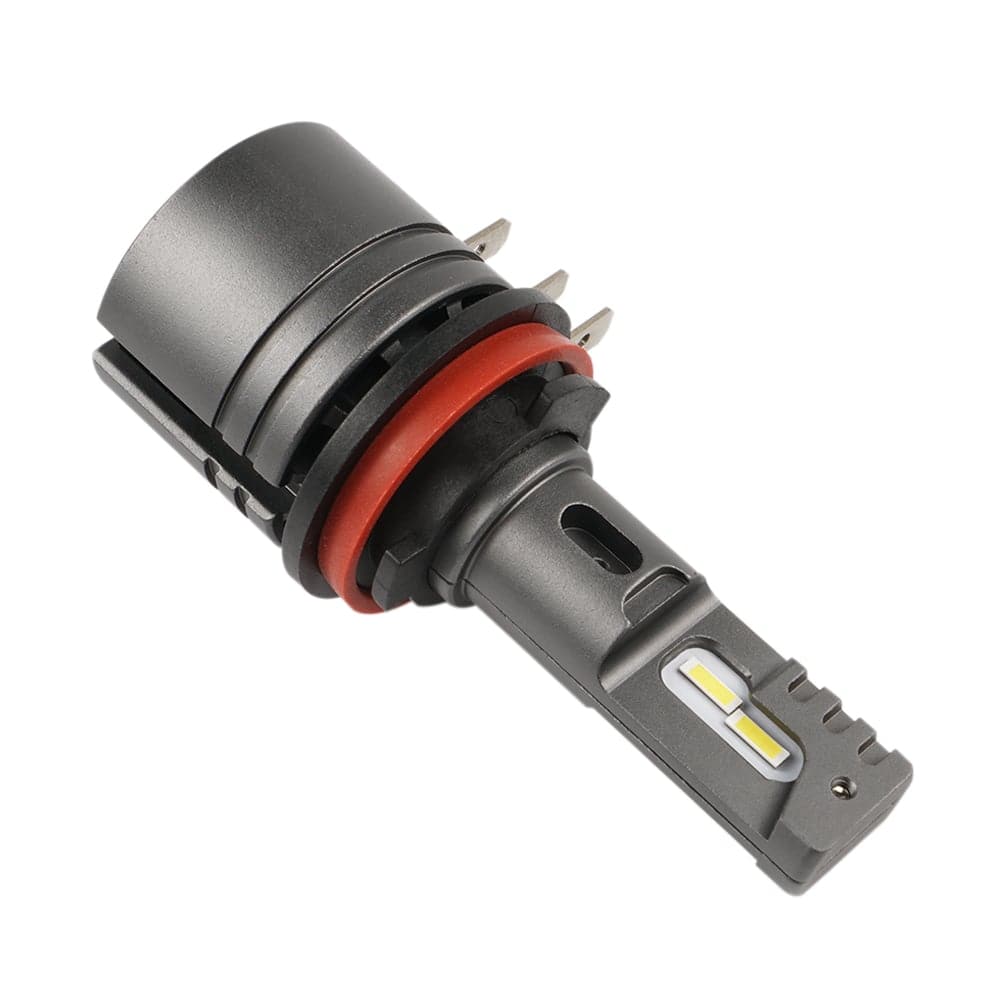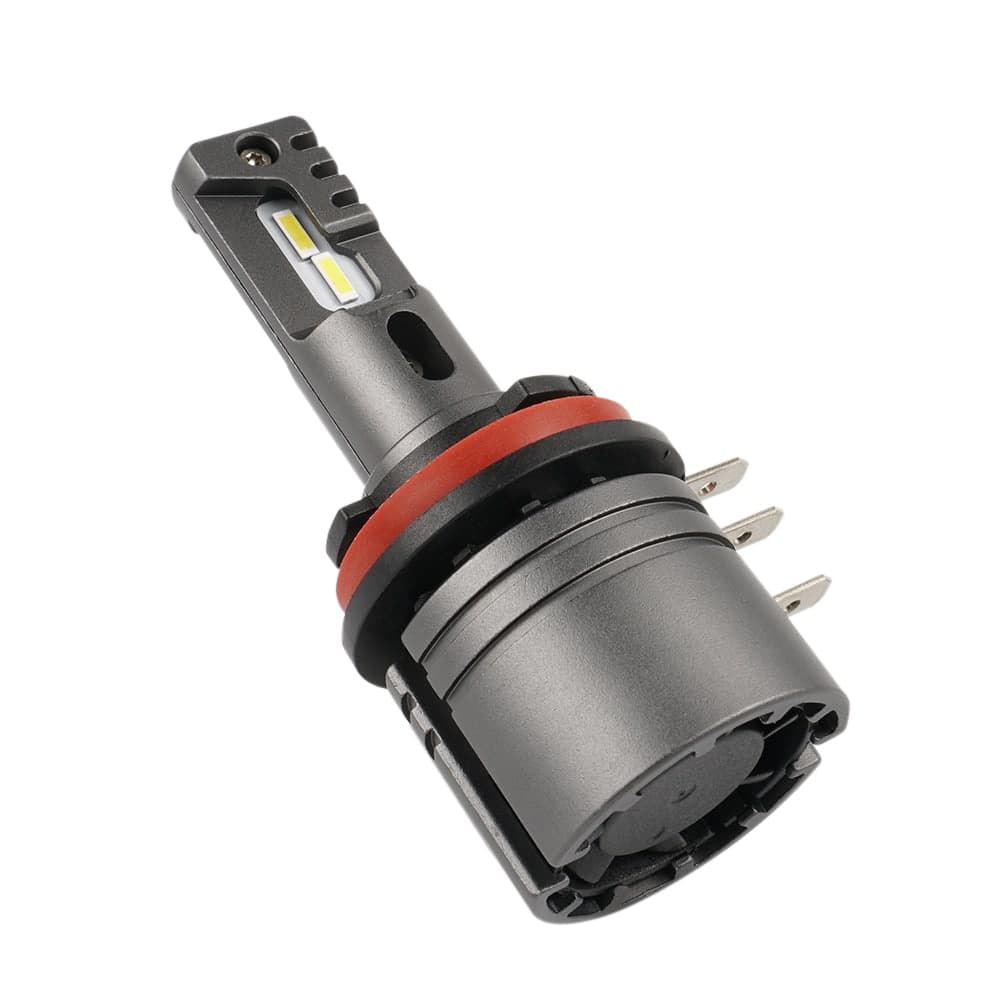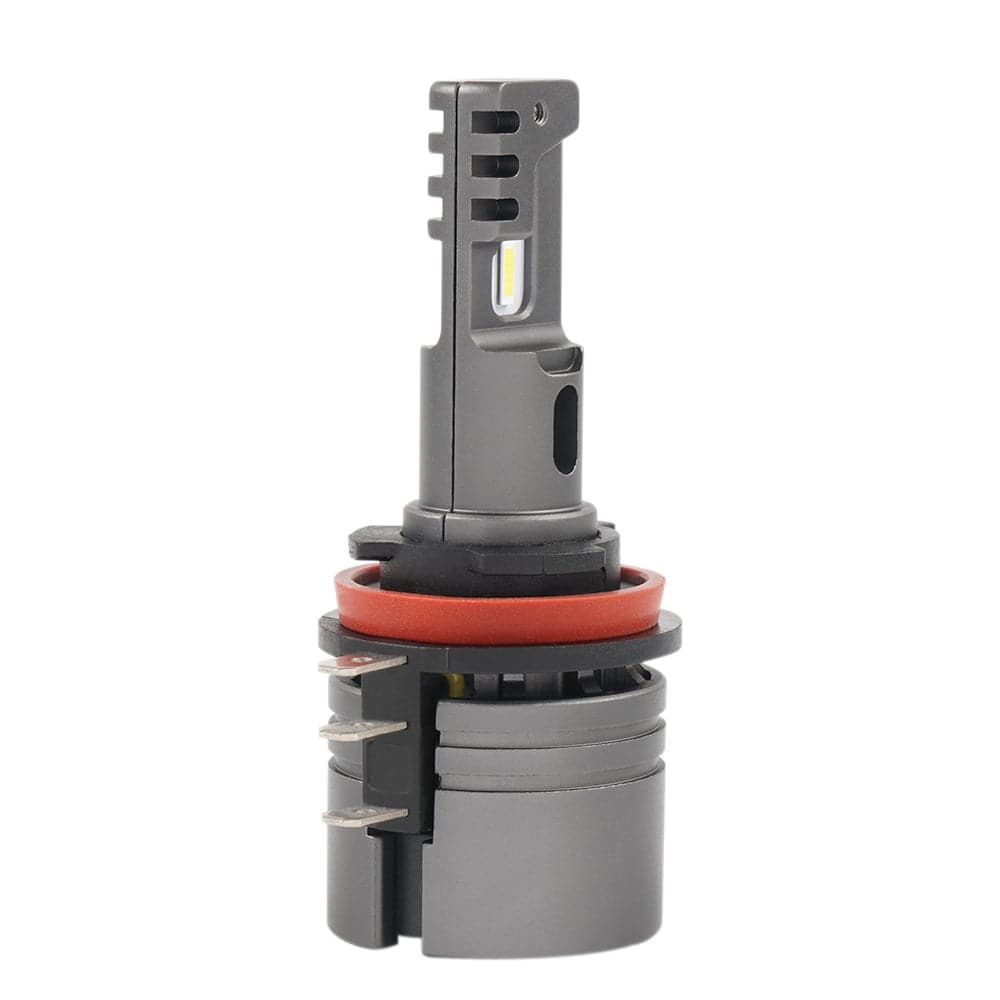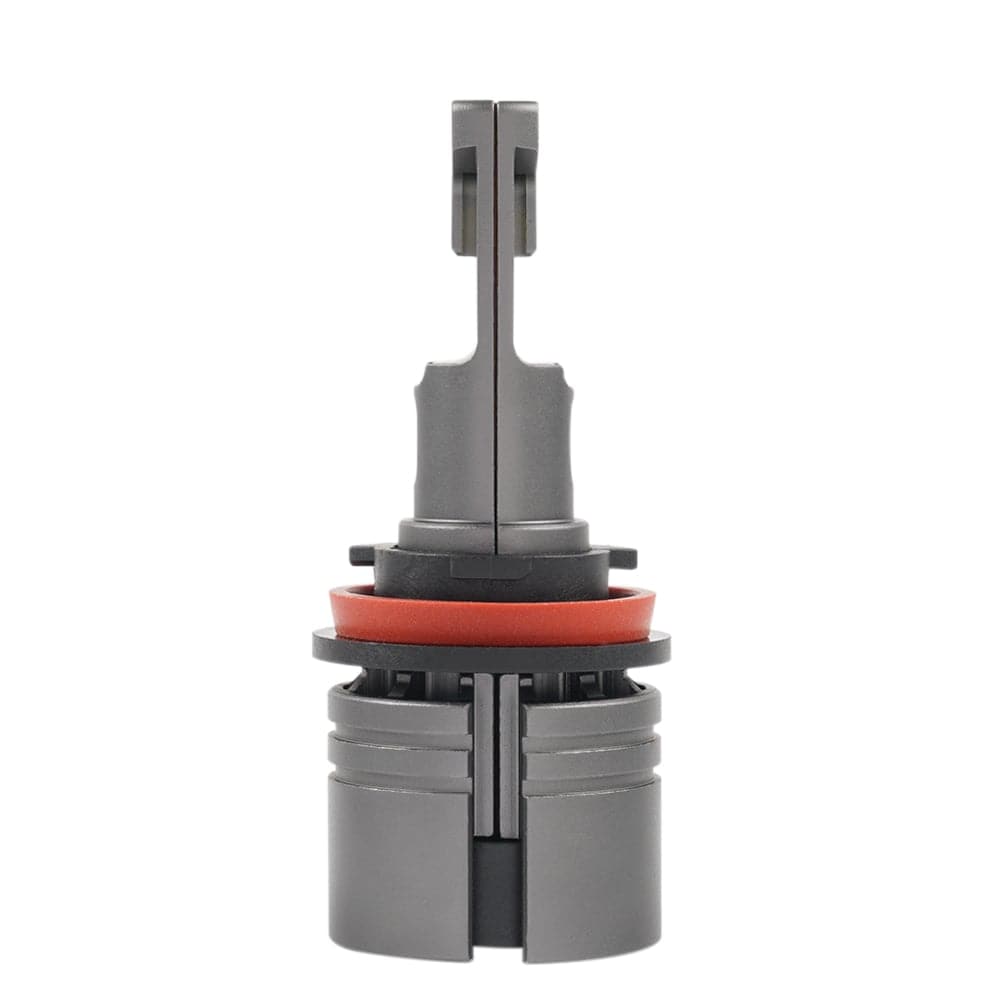 Bevinsee 2X H15 LED Headlight Bulbs DRL Day Running Lights
This product is vehicle specific.
Select a vehicle to ensure fitment.
WILL NOT FIT
Change Vehicle
For Mazda/BMW/Mercedes GLK/A180/Audi Q7 A6 A3/Volkswagen Golf 6 7
Main Features:

Beam available: H15 main beam with DRL mode
Luminous flux: High beam: 6,000LM/Pair DRL: 2,000LM/Pair
Power: High beam: 50W/Pair DRL: 16W/Pair
Voltage: DC 12V
Just for plug and play
Light source: With 4 Pieces Upgraded CSP LED chips
Integrated aluminum body design, so easy for heat dissipation
12,000RPM Turbo Fan Design
Operating Temperature: -40~+120 degrees Celsius
No interference on Car Radio
No any delay to light up
Super long service life 50,000 hours
Color Temperature: 6000K White
Packing included: 2X H15 Led Headlight Bulbs
Fit for Cars As Below:

This H15 LED bulb can

Replace for Mercedes Benz A260 2012-2013
Replace for Mercedes Benz A180 2013
Replace for Mercedes Benz A45 AMG 2011-2017
Replace for Mercedes Benz Vito 2015
Replace for Mercedes Benz GLK200 2014
Replace for Mercedes Benz GLK260 2014
Replace for Mercedes Benz GLK300 2014-2016

Replace for LAND ROVER Discovery Sport 2016

Replace for Mazda CX-5, for Mazda 6, but not suitable for Mazda 6 gj

Replace for BMW 2series 220i 2015
Replace for BMW 2series M235i 2014

Replace for Audi A6 2012-2015
Replace for Audi A3 2014-2015
Replace for Audi Q7 2014-2016

Replace for Ford Edge 2015-2017
Replace for Ford Explorer 2016

Replace for Volkswagen Golf 6 2009-2010
Replace for Volkswagen Multivan 2012-2016
Replace for Volkswagen Touran 2011-2015
Replace for Volkswagen Golf Sportsvan 2016
Replace for Volkswagen Golf 7 2014-2016
Replace for Volkswagen Touareg 2011-2012

Replace for Geely GC9 Borui 2015-2016

Replace for ZOTYE SR7 2016
Replace for ZOTYE Z300 2014-2016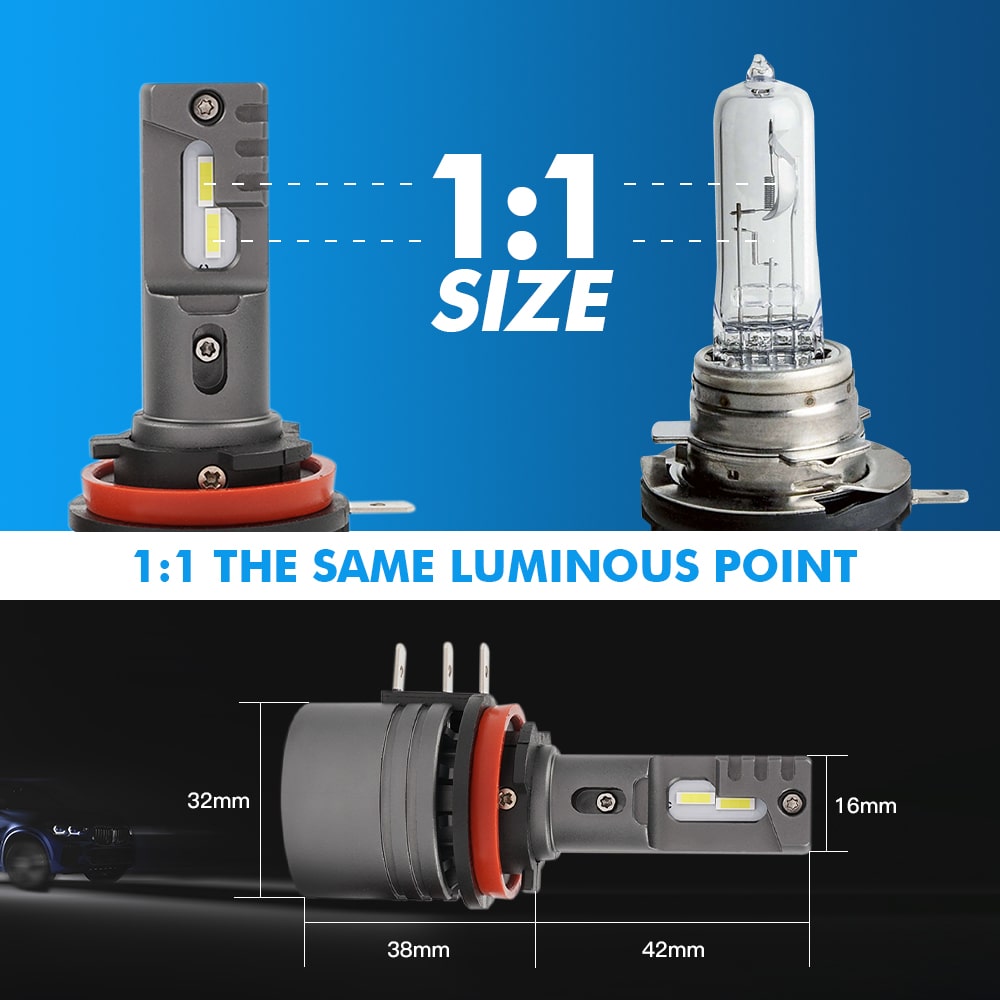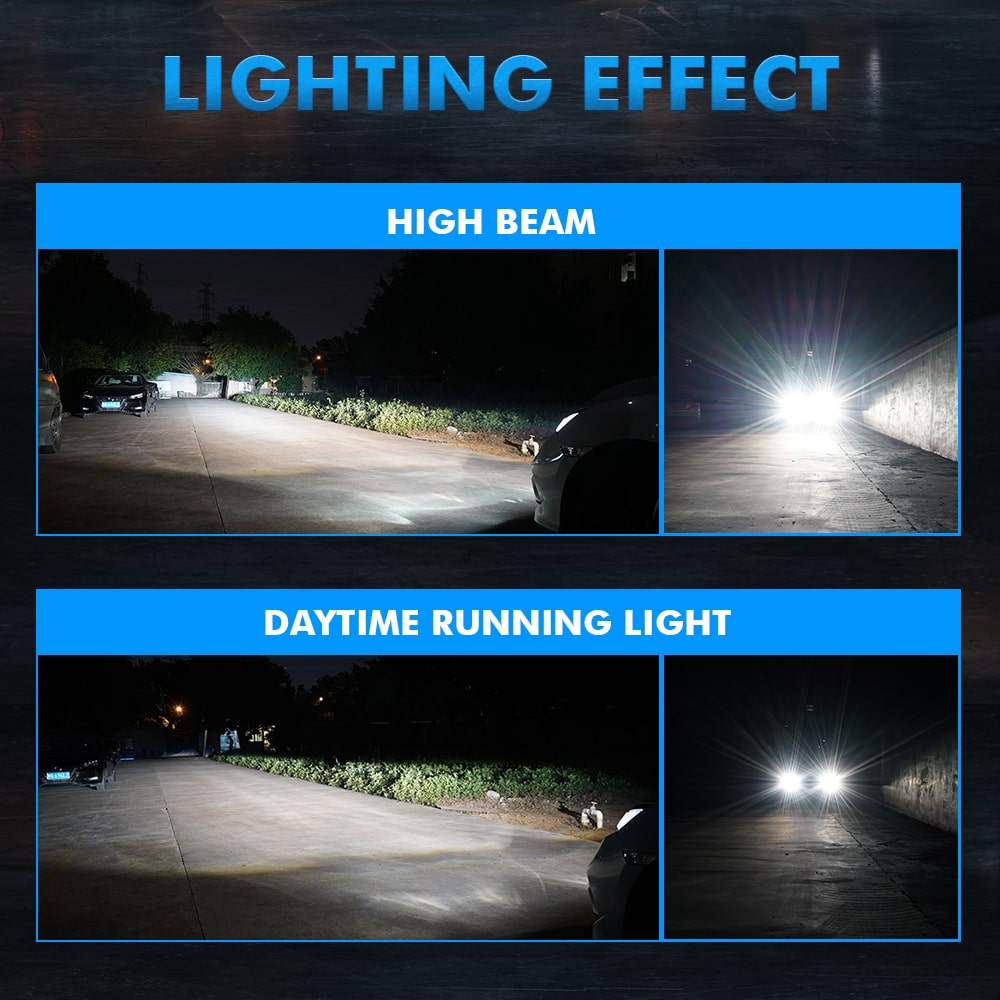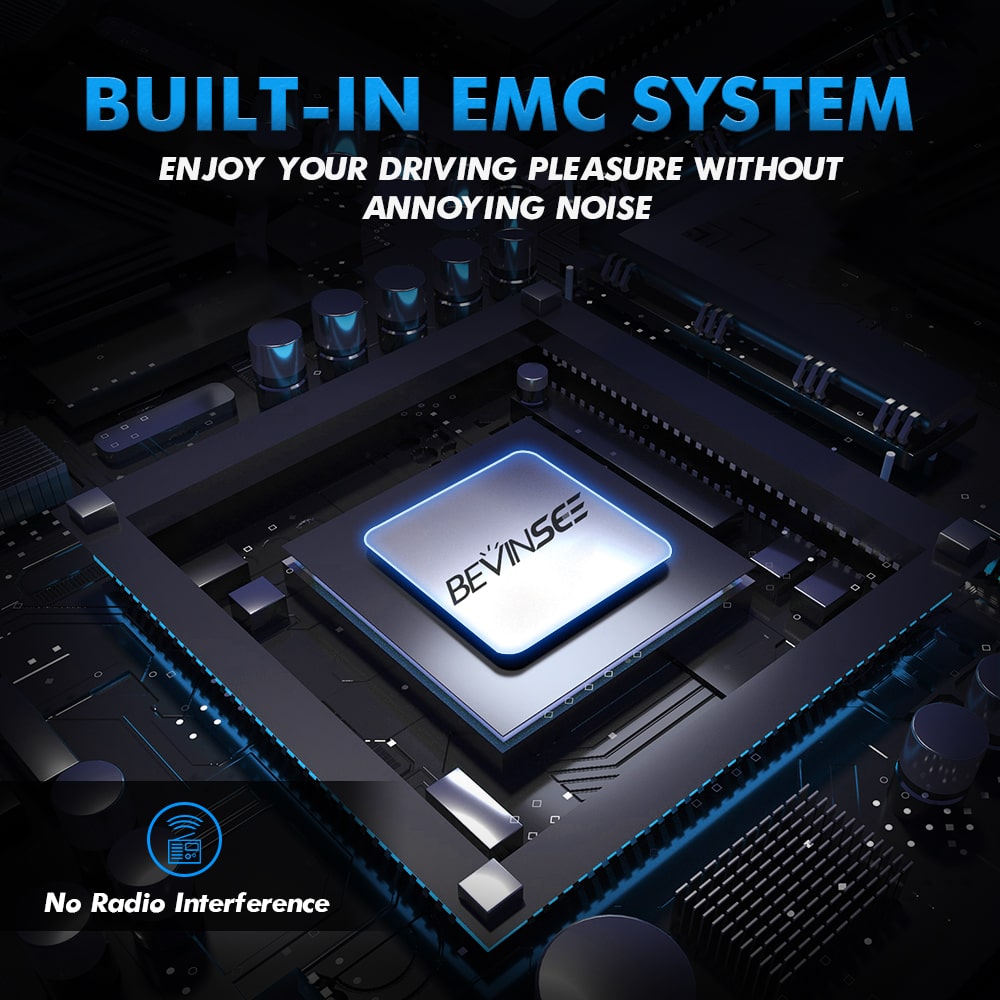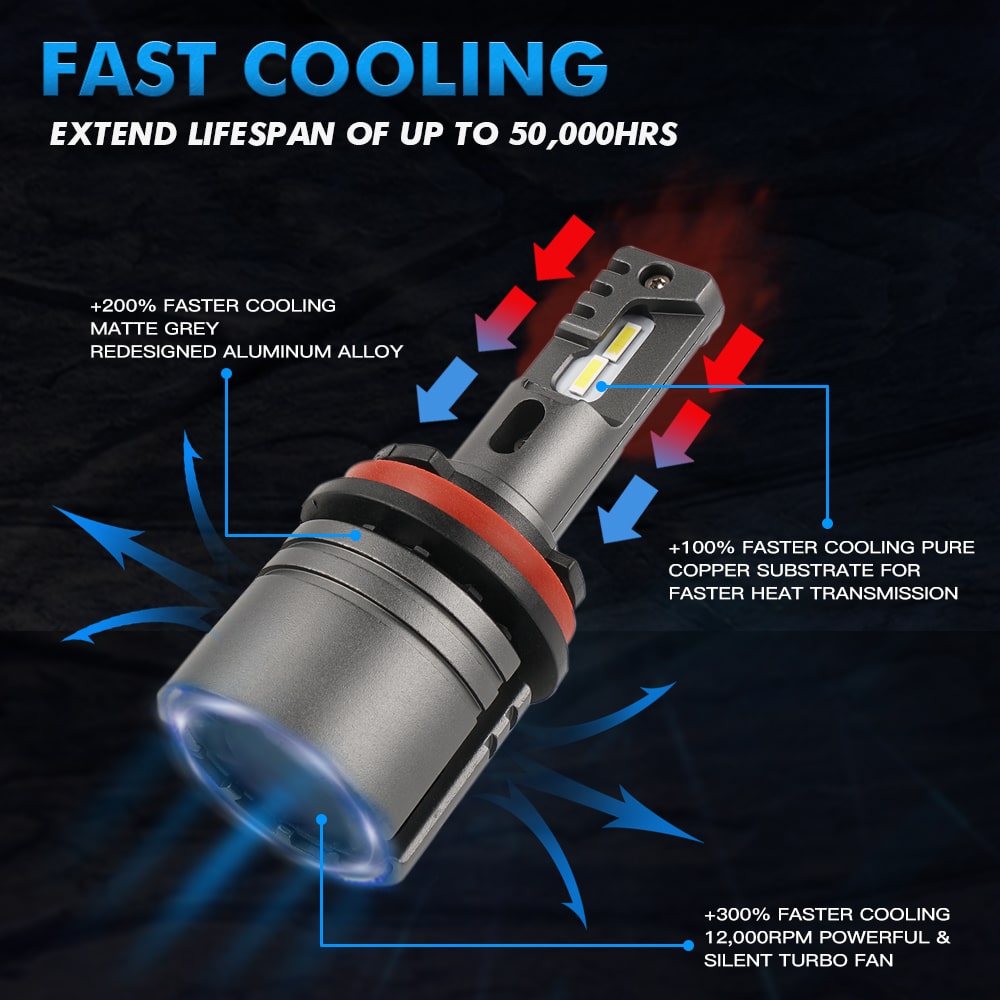 Tiguan high beam
Nice bright light on full beam. When in drl mode,flash seems to be less bright than full main beam. Do not know if this is normal or a quirk
H15 led bulbs
I love my headlight Led Bulbs except the curtious flash only works when engine off I dont understand why !!!!