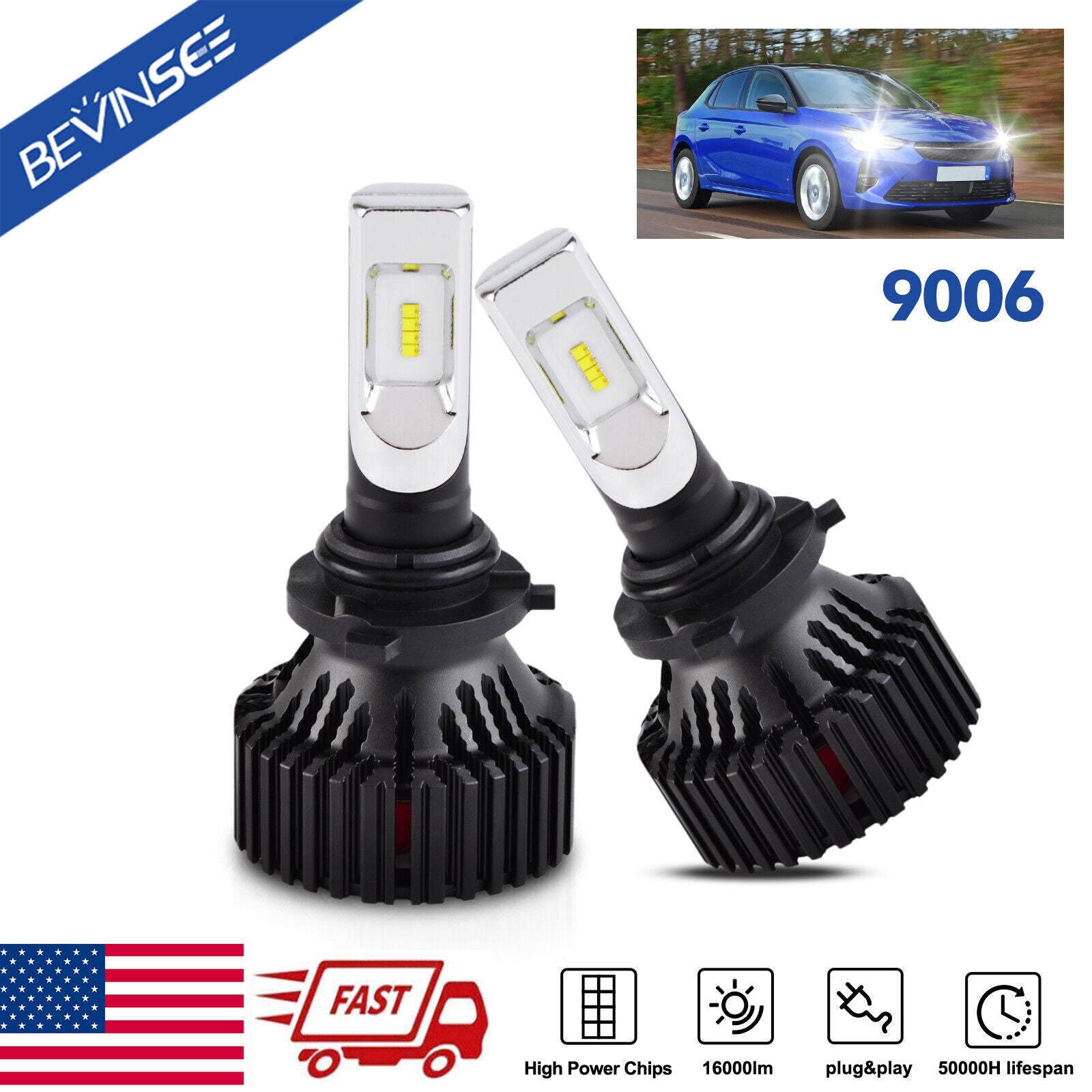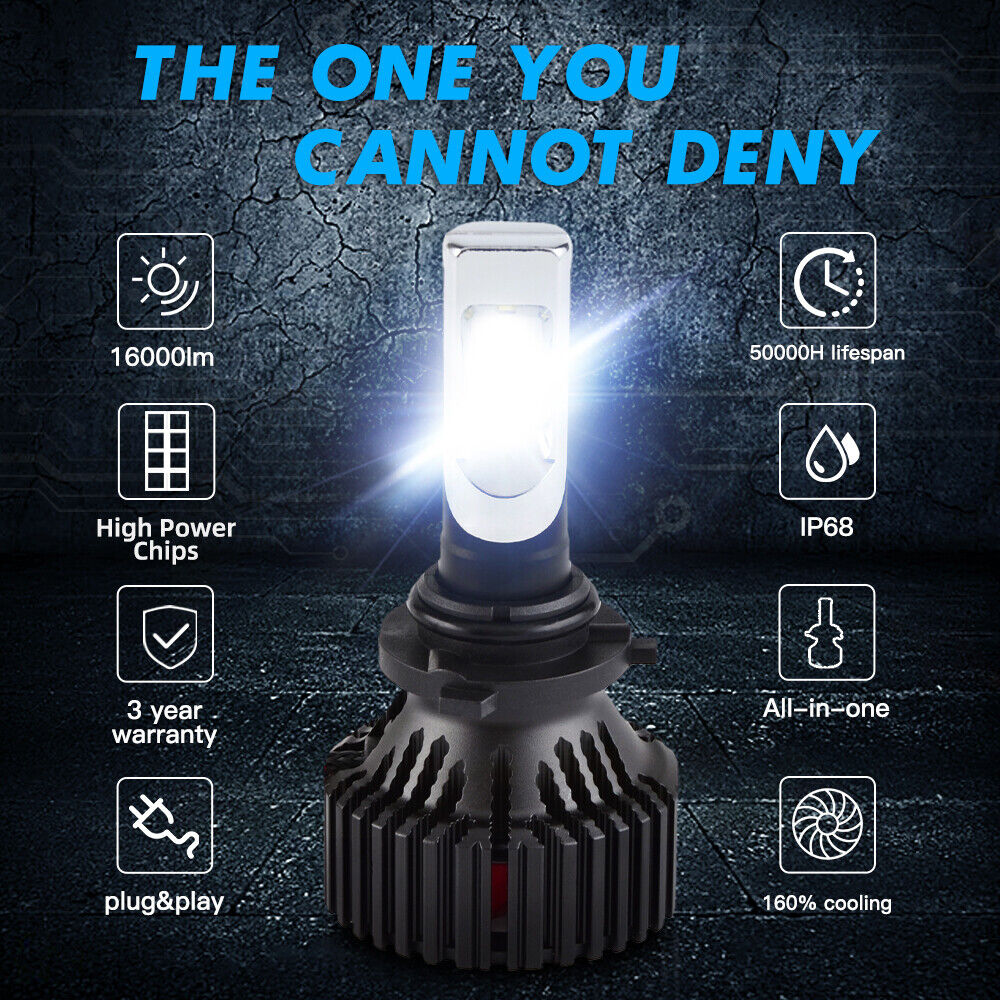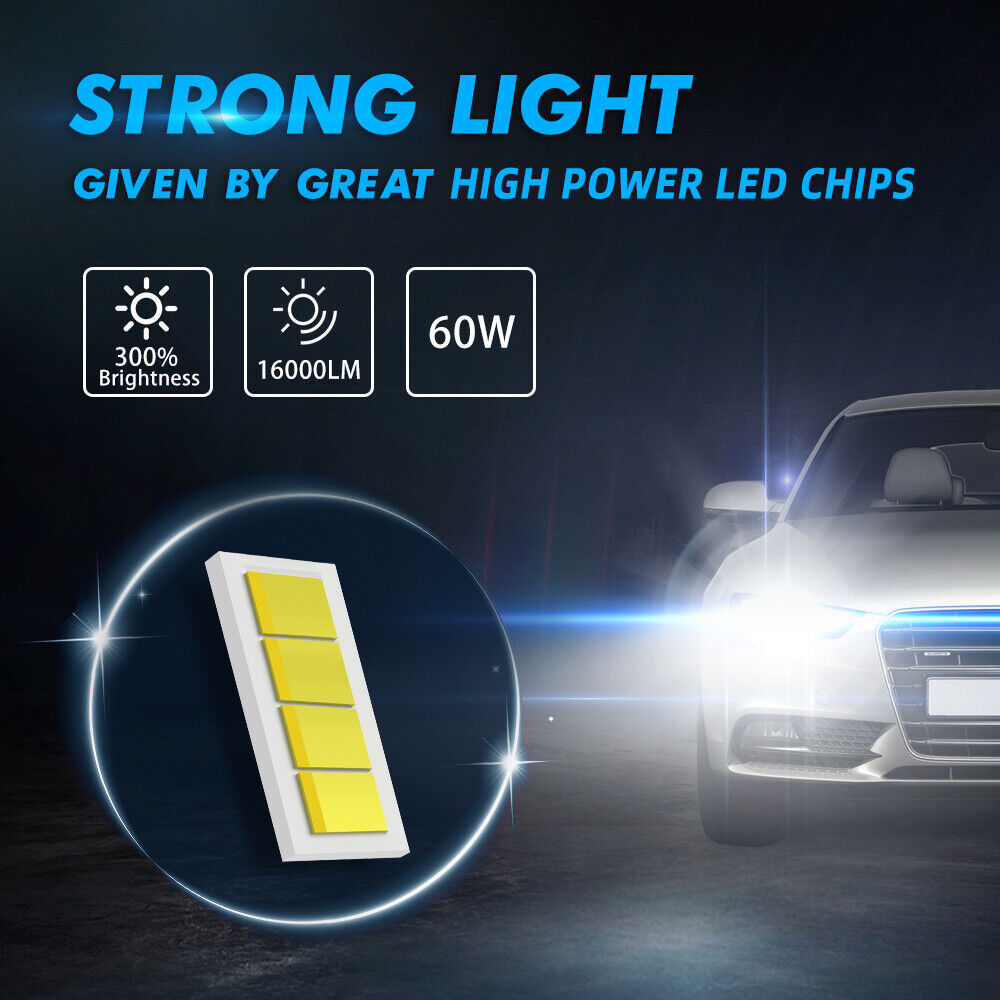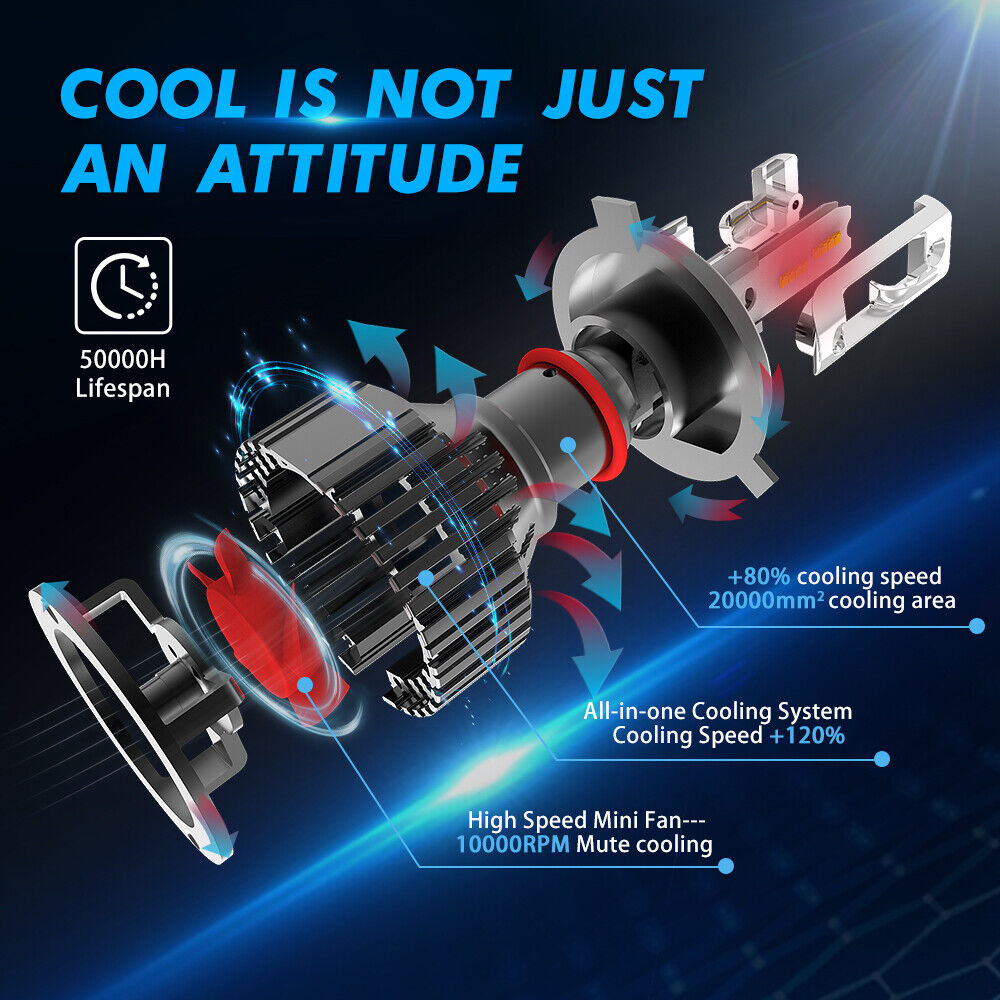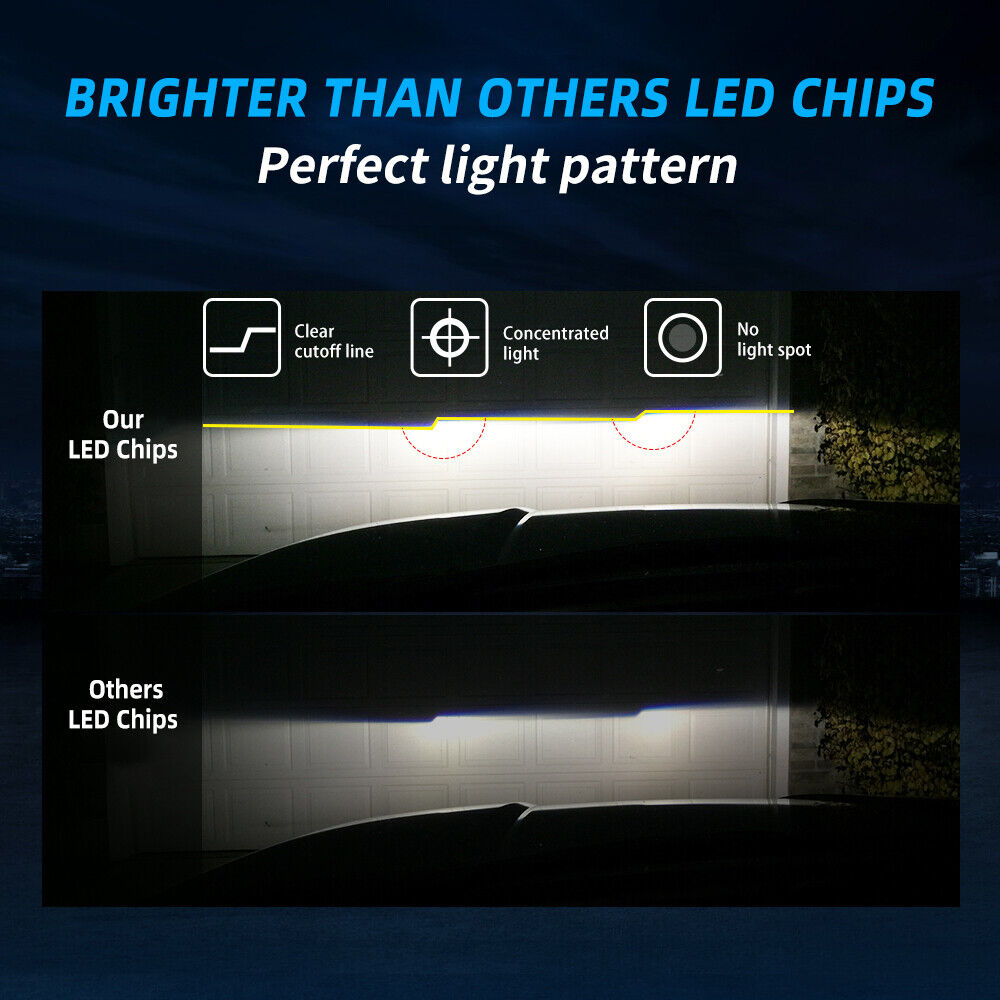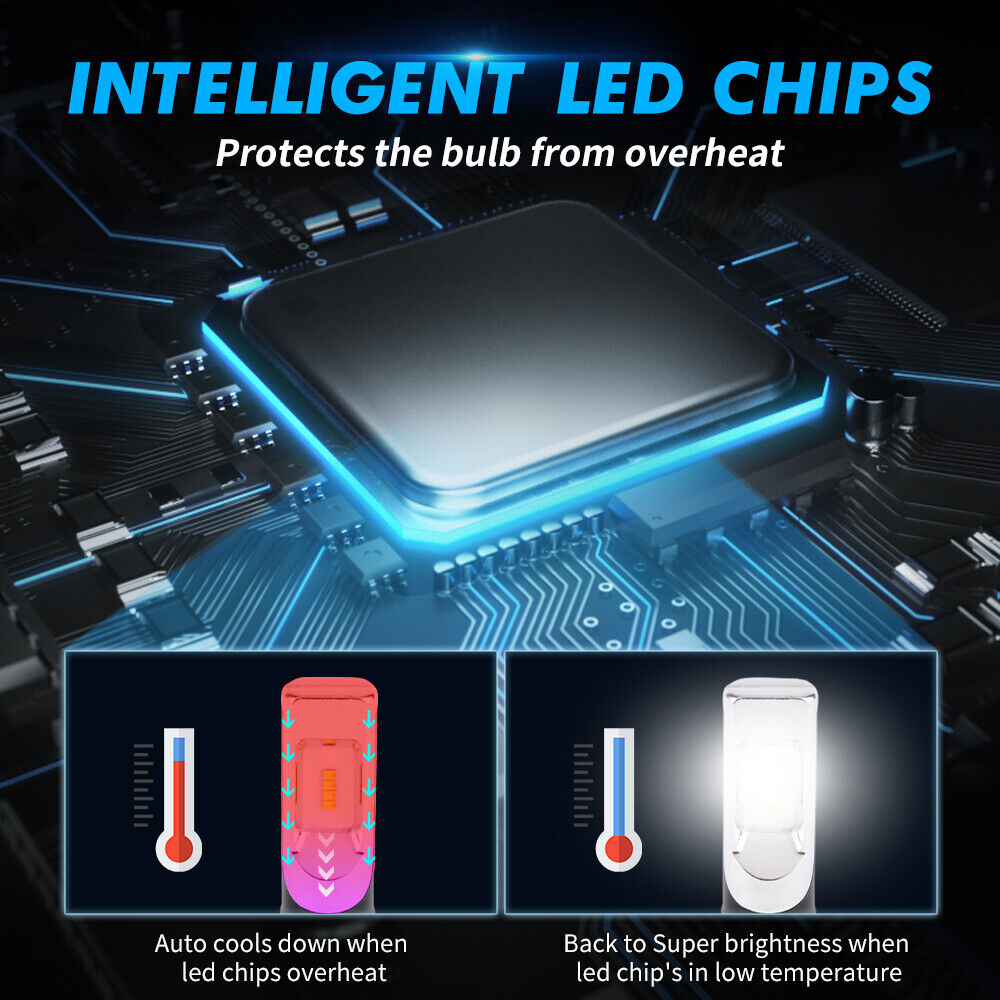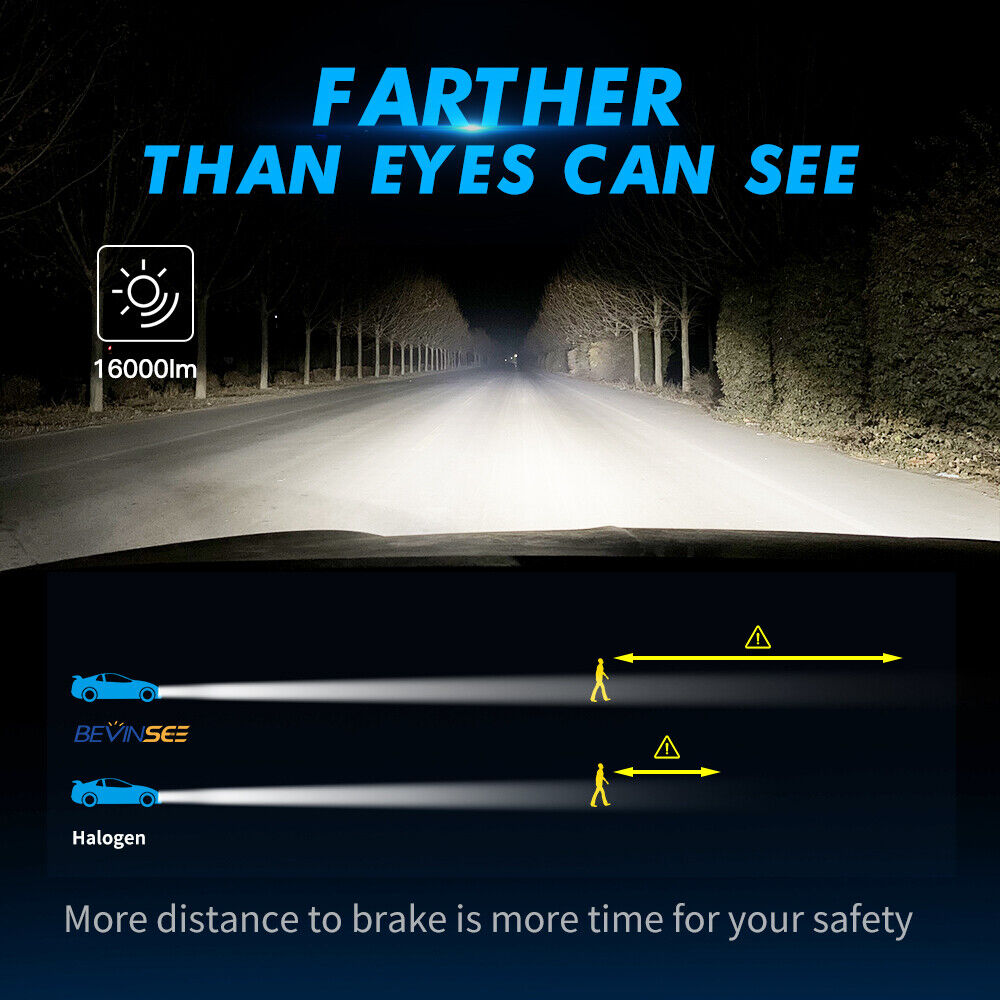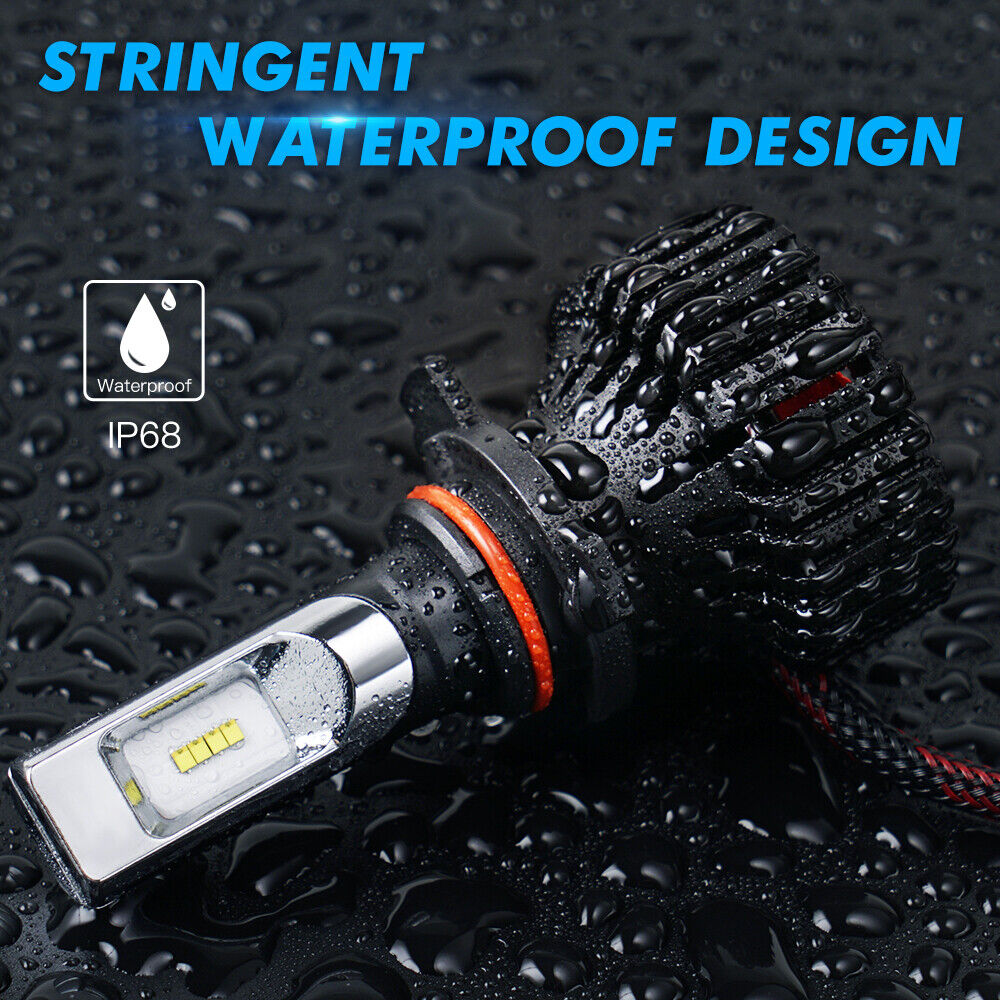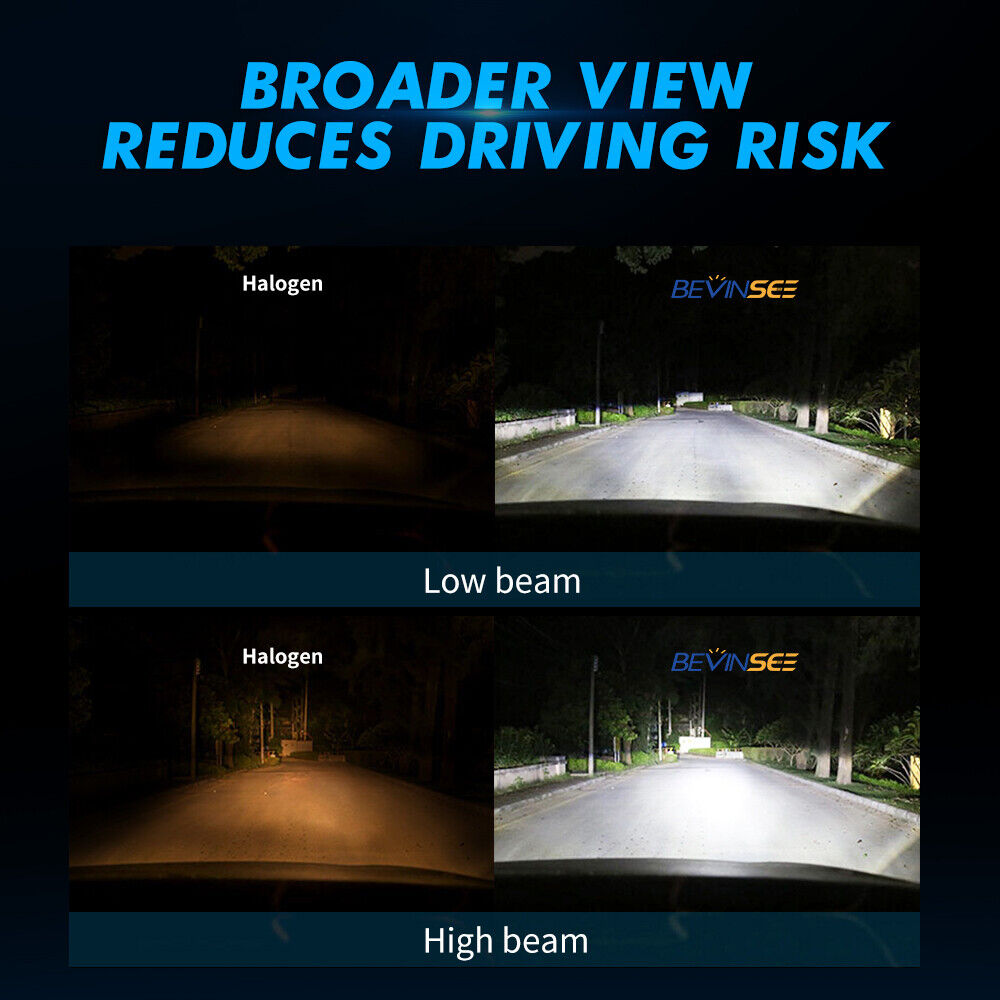 9006 HB4 LED Headlight Bulbs Low Beam For Toyota Camry Corolla Matrix
This product is vehicle specific.
Select a vehicle to ensure fitment.
WILL NOT FIT
Change Vehicle
Product Detail:
Brand: Bevinsee
Lumens: 16000 /Pair, 8000LM /Bulb
Bulb Wattage: 60W /Pair, 30W /Bulb
Material: Aviation 6063 Aluminum Profile +
Color Temperature: 6500K White
Package Including:
2pcs 9006 LED Bulbs
Features:
1.Adopted opening high speed cooling fan design, less noise and better heat dissipation.
2.Intelligent temperature control:Double protection circuit inside design, overheat protection and EMI, ensure longer lifespan and avoid interference problem.
3.Zinc Alloy Material Reflector and 2 sides emitting ensure for the better beam pattern and brightness.
4.Light efficiency increased by 25% comparing with ordinary chip, better temperature resistance, lumens up to 8000LM, lifespan Over 30,000 hours.
5.Our LED light come with exactitude light beam angle, no dazzling, no influence for the coming driver at left in front, improve brightness and distance.
Install Caution:
1. As a safety precaution, make sure that the car has had time to cool down properly before starting the installation process.
2. Put the vehicle into park or make sure it is securely in gear.
3. Make sure to have the ignition turned off and the keys removed.
4. Be careful to avoid burns, especially when turning on or off the vehicles lighting.
5. Be careful to avoid crushing or cutting the bulbs. Also make sure to not touch the bulbs with your fingers, as this will cause blotting.
6. Fully examine the connection of the contact points, ports and the wires as faulty connections can cause lighting problems.
7. Make certain that the end of the bulb does not come in contact with the interior light shield of the headlight when adjusting the bulb.
8.Please install car headlight dust cover to ensure the normal operation of the lamp (to prevent dust and small ribbons to reduce the chances of bulb cooling fan broken to ensure the normal operation of the cooling system)
Note:
1. This model don't come with CANBUS Error Free function.The load equalizer (canbus)can be used to eliminate the hyper flash (higher frequency turn signal) caused by LED replacement bulbs in some vehicles.Corrects hyper flashing and bulb-out warning caused by LED replacement bulbs.