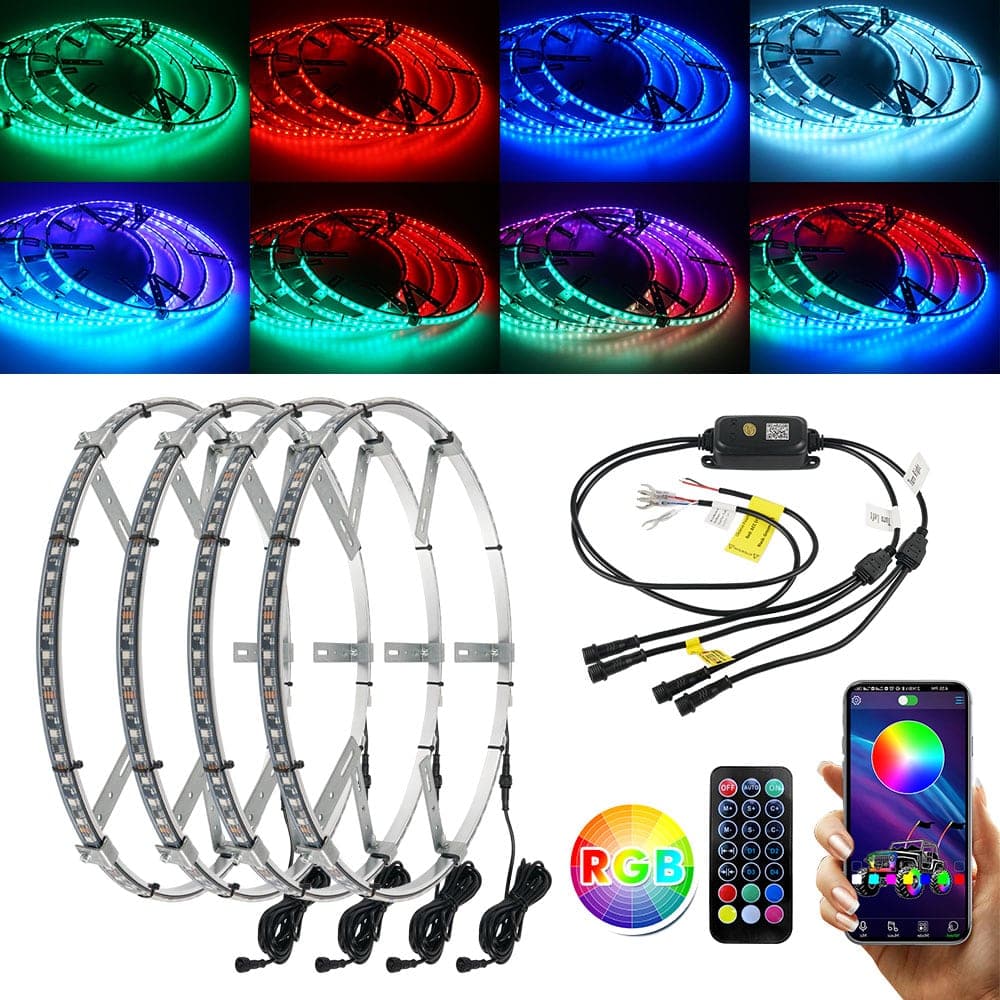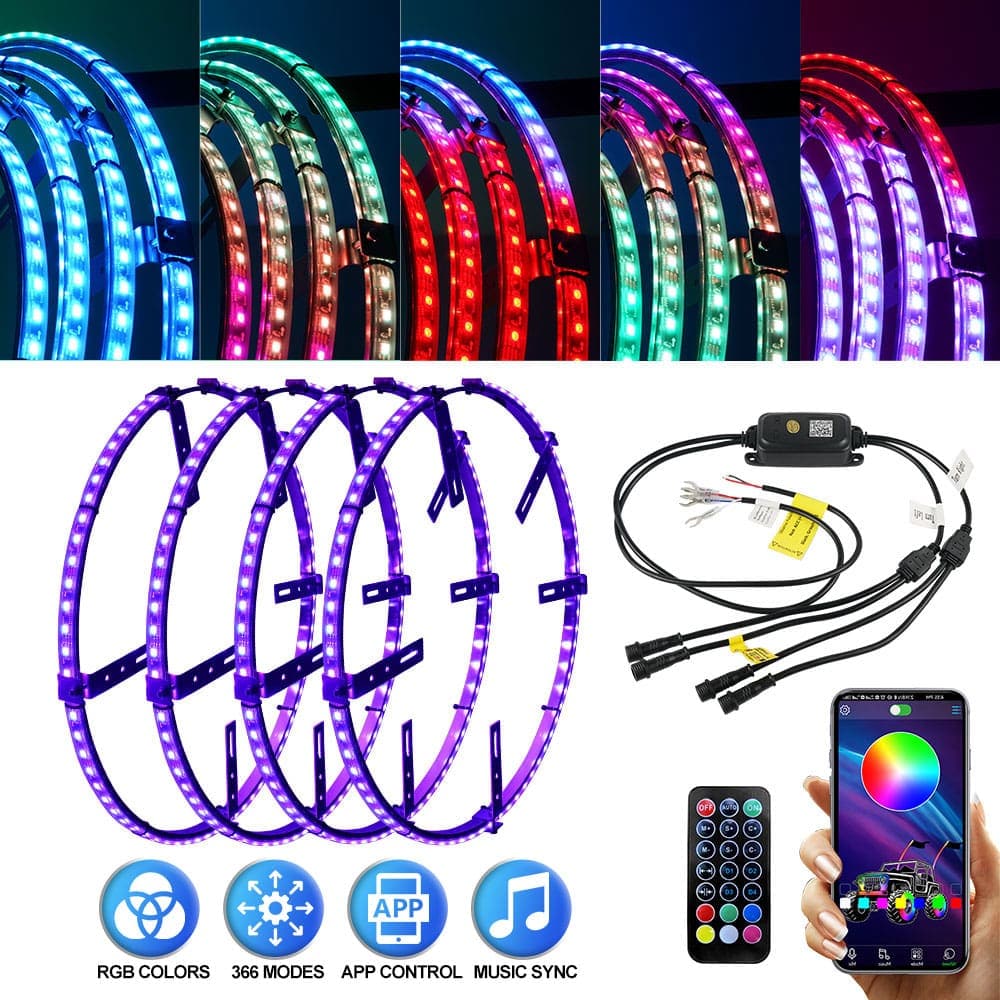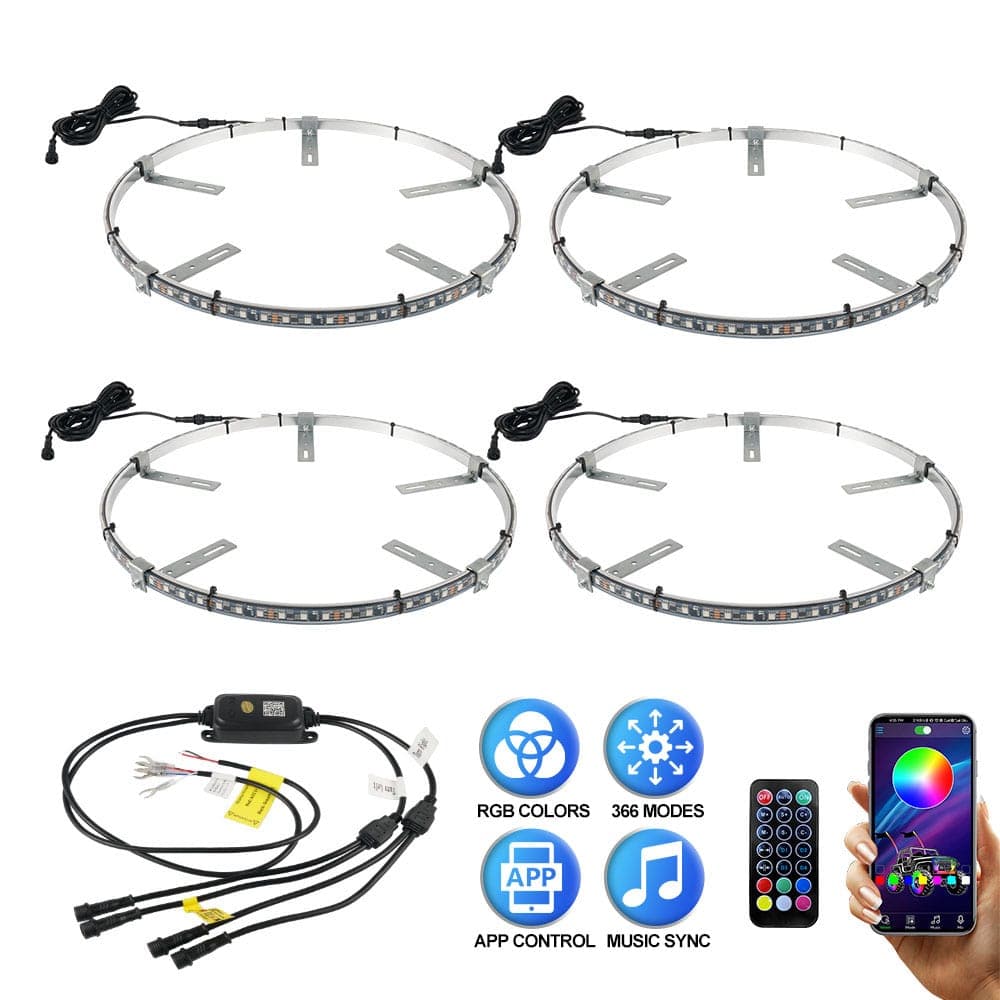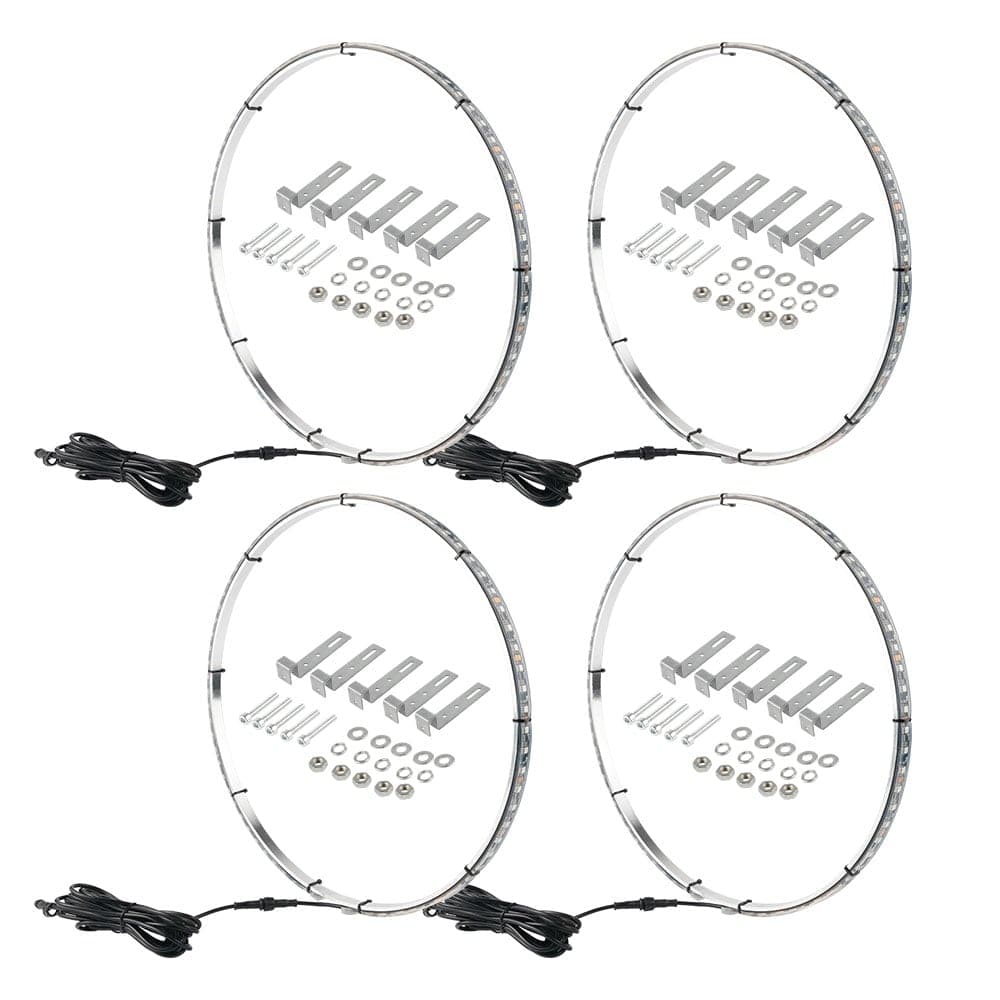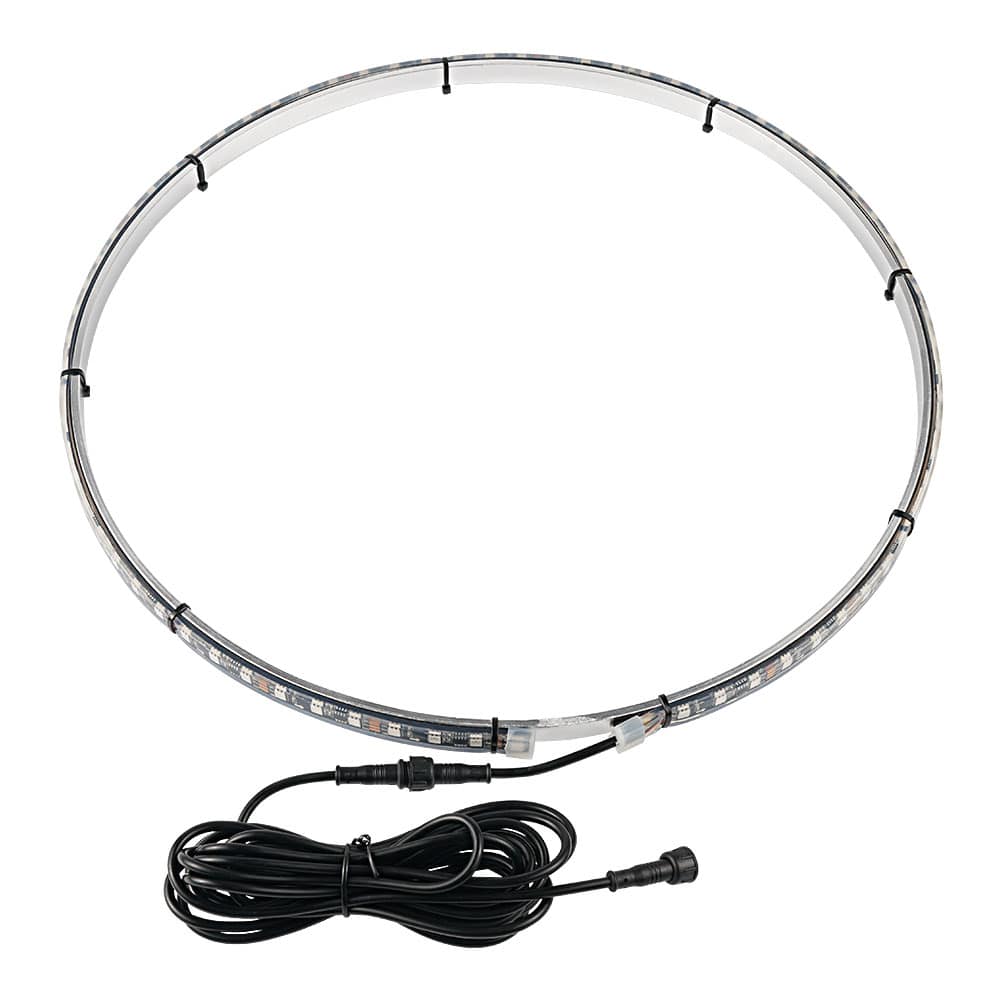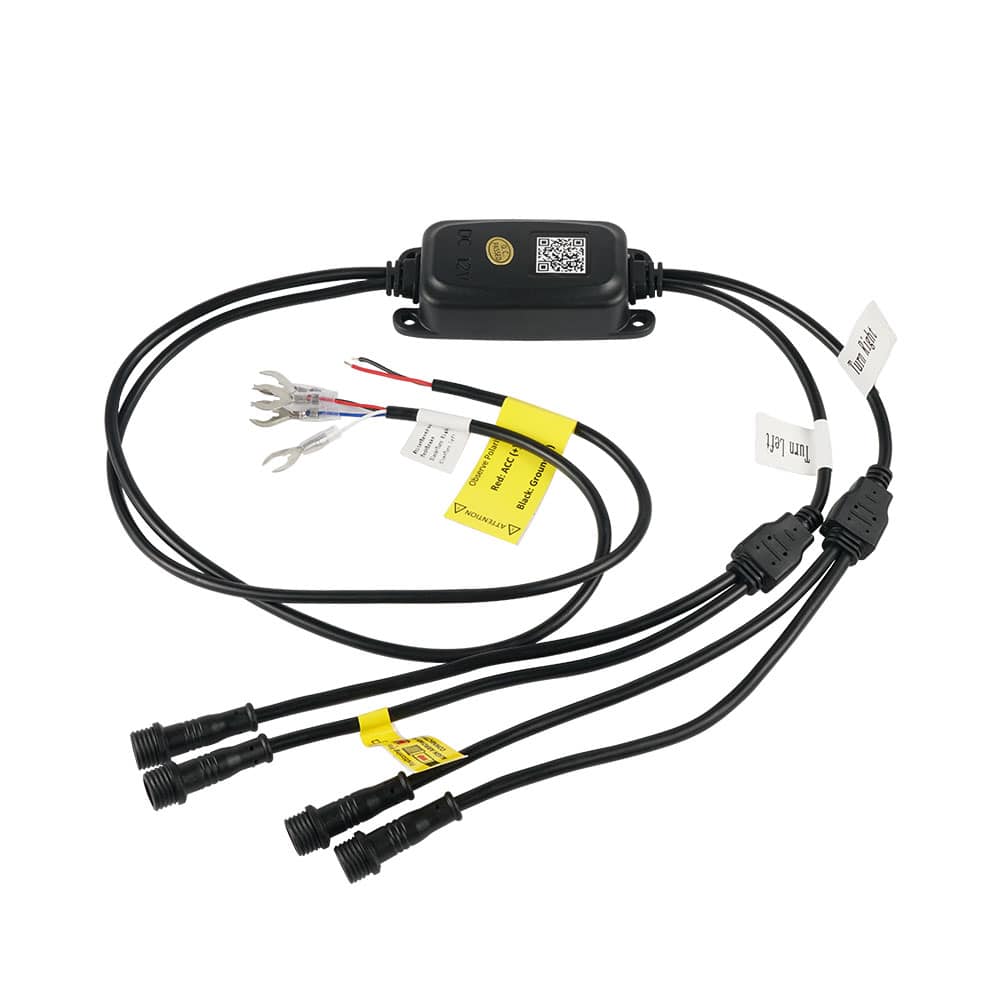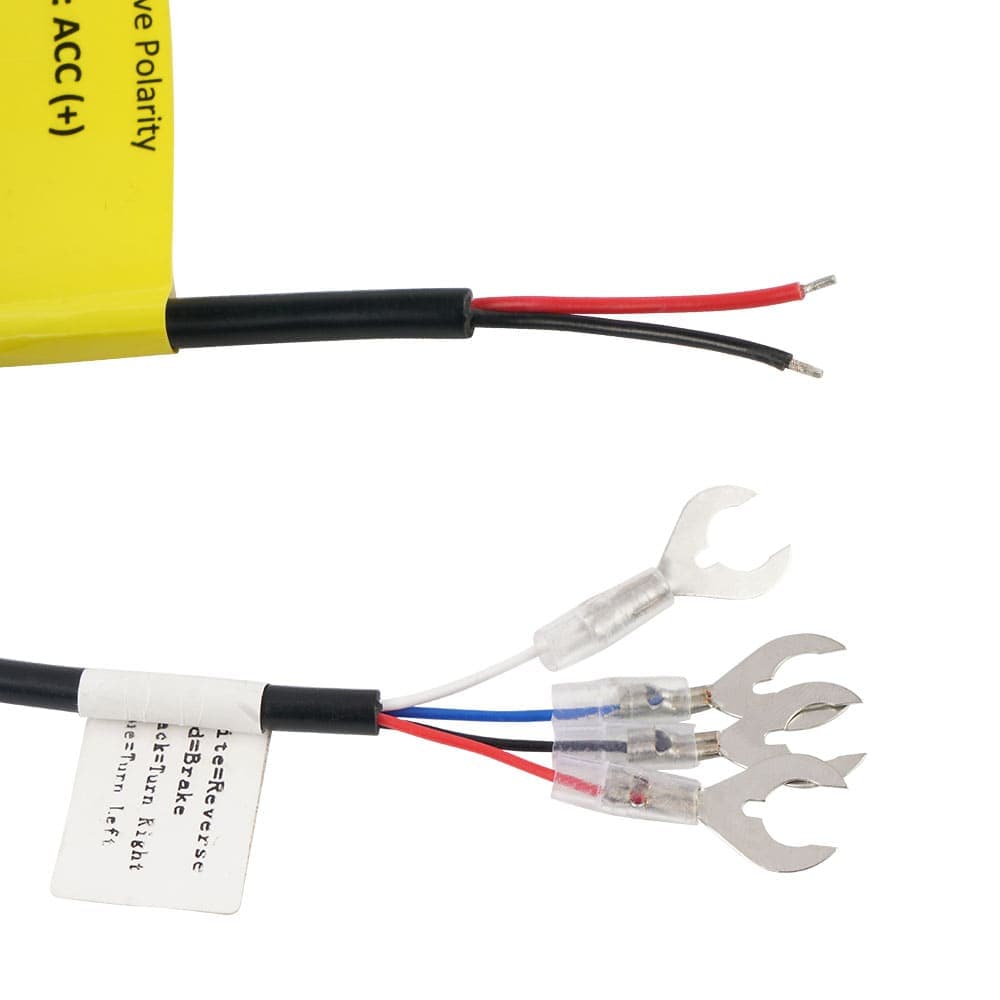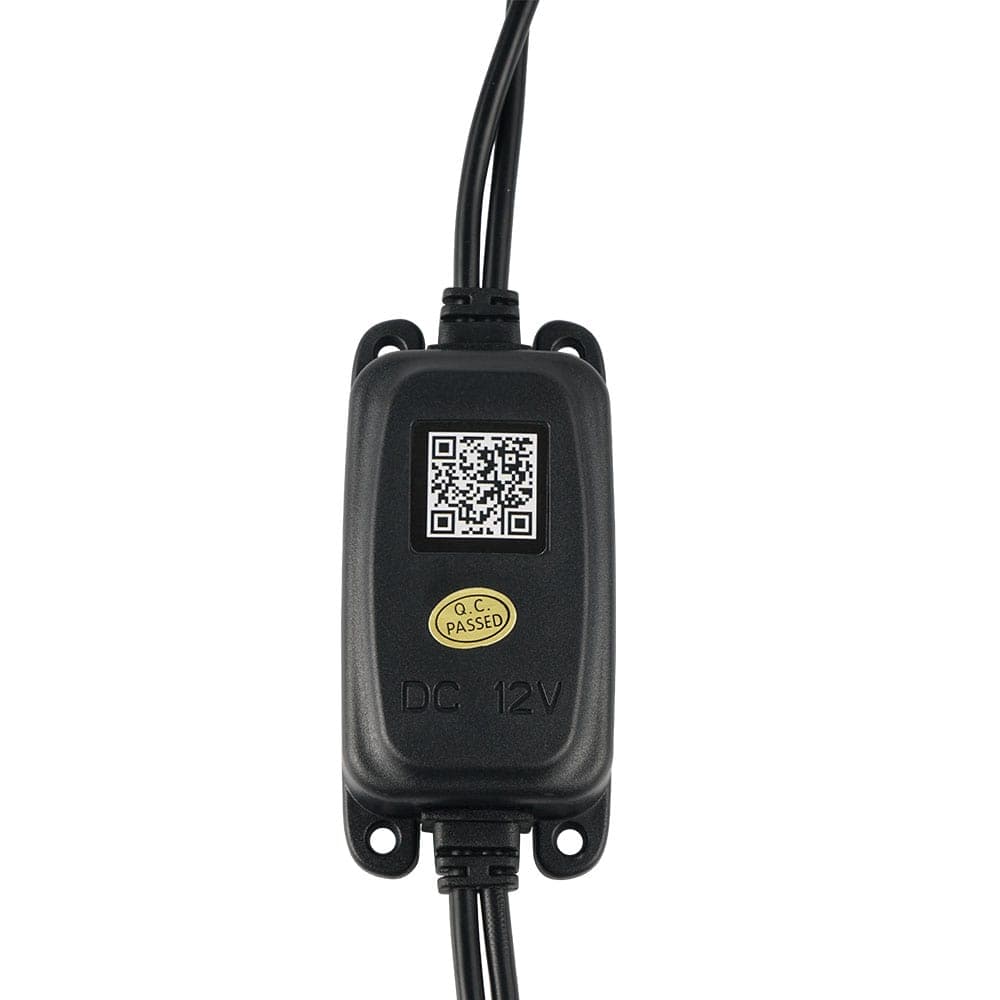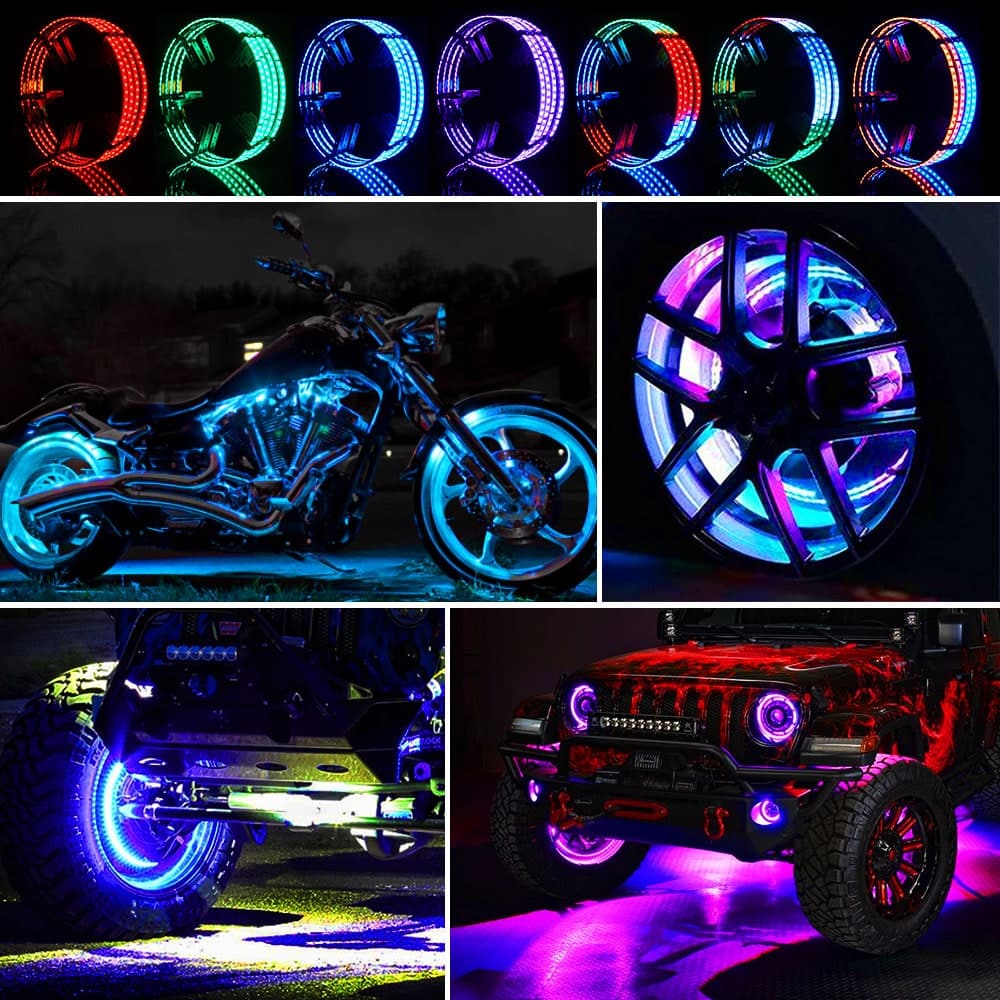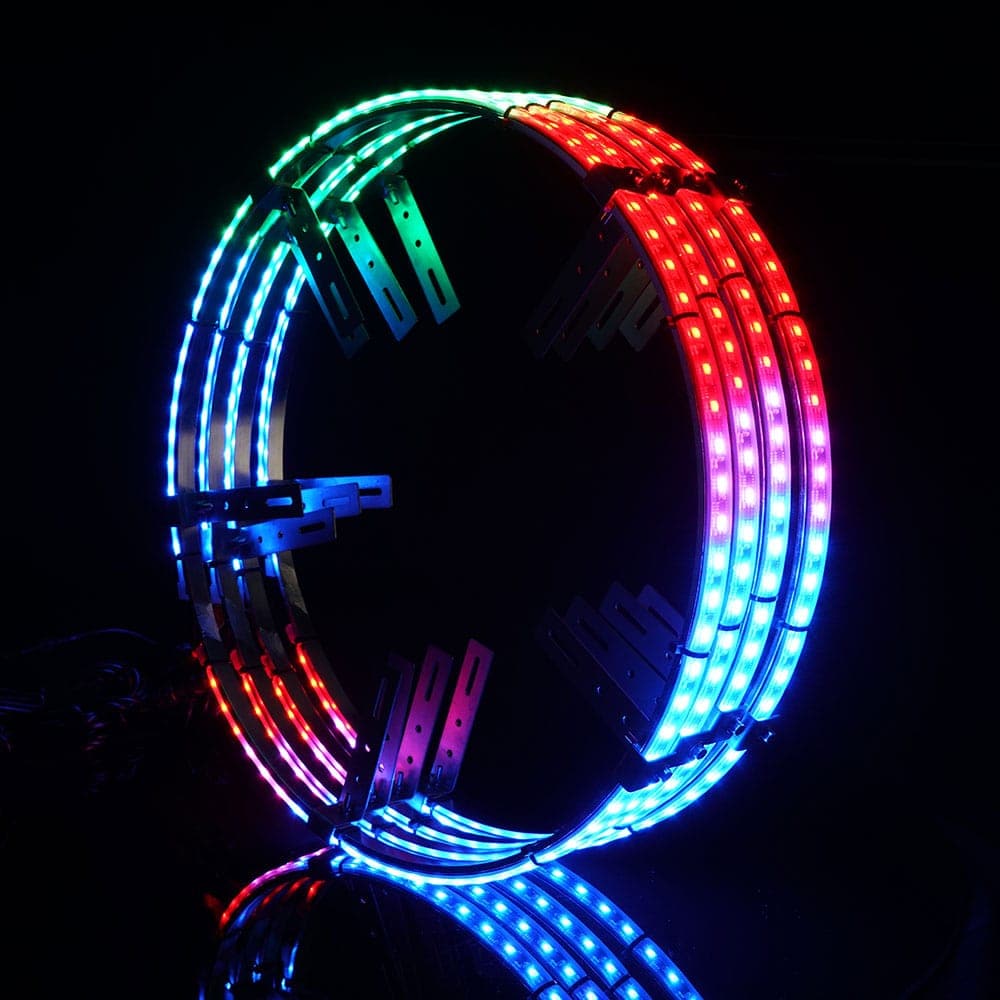 4x 15.5" RGB Shifting LED Car Wheel Rings Rim Light Brake Turn Signal Neon Lamp
This product is vehicle specific.
Select a vehicle to ensure fitment.
WILL NOT FIT
Change Vehicle
Features:
【Perfect Fitment】Compatible with the car with 13.5'' rotors and come with explicit instructions for hassle-free installation.
【Improve Side Visibility】Most people are aware of the need for front and rear lights but they often overlook the importance of side visibility. Unmistakable side lighting can make your turning signals more visible to other road users to ensure your safety. The smart car wheel light automatically switches to yellow when you turn left/right and switches to red when you brakes.
【Remote/APP Control】APP control and remote control at your fingertips for an undeniably cool look with RGB colors, 366 modes, monochrome optional, music synchronization function.
【Heat Dissipating Aluminum】With a heavy-duty 6061 aluminum ring underneath, the heat generated from the light strip can be dissipated 2x faster than regular wheel lights.
【IP68 Waterproof】Wrapped around by waterproof silicone tube, all these 72pcs 5050 RGB SMD LEDs are well protected from burnout in any bad weather.
Specifications:
Control : Phone app Bluetooth control (Andriod/IOS available)
Available Colors: RGB multi Color , color changes, strobe functions , DIY modes, or stay on each single colors as app shows (APP Named : Happylighting)
LEDs Number each ring : 72 pcs 5050-RGB SMD leds of each pc ring light
Base strips color : White base
Wheel Ring Diameter: 15.5"
Installing : Mounts to Brake Rotor Dust Shield
Operating Voltage: 12V DC
Vibrantly lights up Wheel Wells
Fits around Brake Rotor
Can withstand high heat temperatures
Universal Fitment
Material of retaining ring:6061 aluminum
Mounting Hardware (with Bluetooth controller)
Bluetooth APP control distance range:0~50ft


To Fit:
15.5" wheel rings use for cars with 13.5"rotors


Note:
*Highly recommended to professional installation!!!!
*If your vehicle is equipped with drum brakes or does not have a brake dust shield you will need to perform additional fabrication for brackets to fit properly.
*For vehicles without dust shields please check our installation manual/pictures for more information.
*Please note there're So Many brands and cars on every countries that We Don't Know About -- MUST need to check out by yourself.
Be sure to check the diameter of your brake rotor to ensure proper fitment.
Please MUST check out all details on item description, make sure these are rings make in 15.5" use for cars with 13.5" brake rotors,
and MUST be make sure all the wiring size suitable for your car before ordering!
our wheel rings have been match with totally about 5meters wiring, CAN'T add more wiring.
All description and pictures have been shows in details on Bevinsee .
*Our 15" Diameter LED Wheel Rings are smaller than our standard Wheel Rings. Designed to fit 18" wheels or smaller.
*Please note these lights are 12Volt only, you could connect directly to the power of your car, No need to connact top the fuse; If you want to connect to fuse, the fuse have to be about 40A,
if they are too small may cause the controller's shortage problems.


Instructions for Using the App: Please check out the pictures as we show on Bevinsee as well instructions of Using the App:
* There're two QR Codes stick on the products controller box, scan the QR Code to download the app.
* If you have problems by scan the QR code to download, please download the app directly on Google lay Store for An driod phone (Over An driod 4.3), iPhone can download directly on App Store. (App named "" happylighting"" )
* Must be sure open the Bluetooth on your phone and with power on of the lights first, and search the signal and connect (follow pictures on Bevinsee),then you can use app control the lights
*When using the app, please turn on the mobile phone's location service function and Bluetooth service function

Please make sure the size of the wires is suitable for your car, refer to the Bevinsee picture! One set wheel lights the most can only add 4pcs extensions as the order included, pls make sure it works well for your car or it will cost you a lot of shipping cost for send it back!


Disclaimer:
Bevinsee Store parts are not sponsored or endorsed by, or affiliated with the brands its parts fit, including Porsche, Subaru, Jaguar, BMW, Isuzu, Chrysler, Dodge, Jeep, Buick, Cadillac, Chevrolet, GMC, Volvo, Land Rover, Oldsmobile, Pontiac, Ford, Lincoln, Mercury, Acura, KIA, Nissan, Infiniti, International Harvester, Mitsubishi, Audi, Lexus, Toyota, Mazda, Volkswagen, Suzuki, Saab, Honda, Alfa Romeo, Saleen, Mercedes-Benz, Nash, Hummer, Freightliner, Datsun, Saturn, Turner, Geo, Lada, Fiat, Daihatsu, Opel, Vauxhall, Sabra, Tesla, Ram, Rover, Skoda, Healey, Mini, Smart, Scion, Renault, Seat, Peugeot, Merkur, Astra, Tucker, VW, Routan, Tiguan, Touareg, Jetta, Gti, Passat, Golf, Bosch, Denso, Holden, Chery, Mercedes Benz, Holden Special Vehicles, Hyundai, Trabant, Citroën, Freightline, etc.