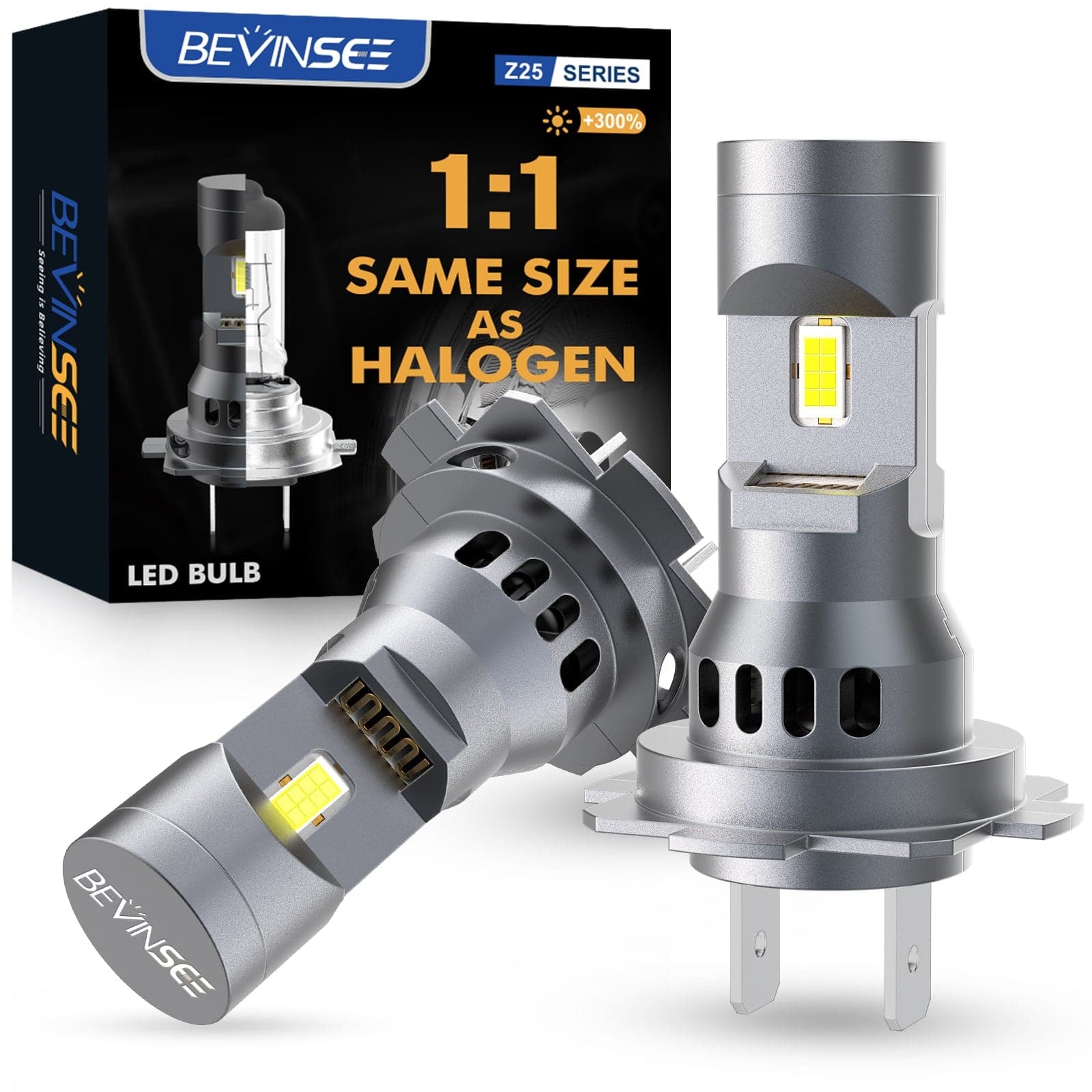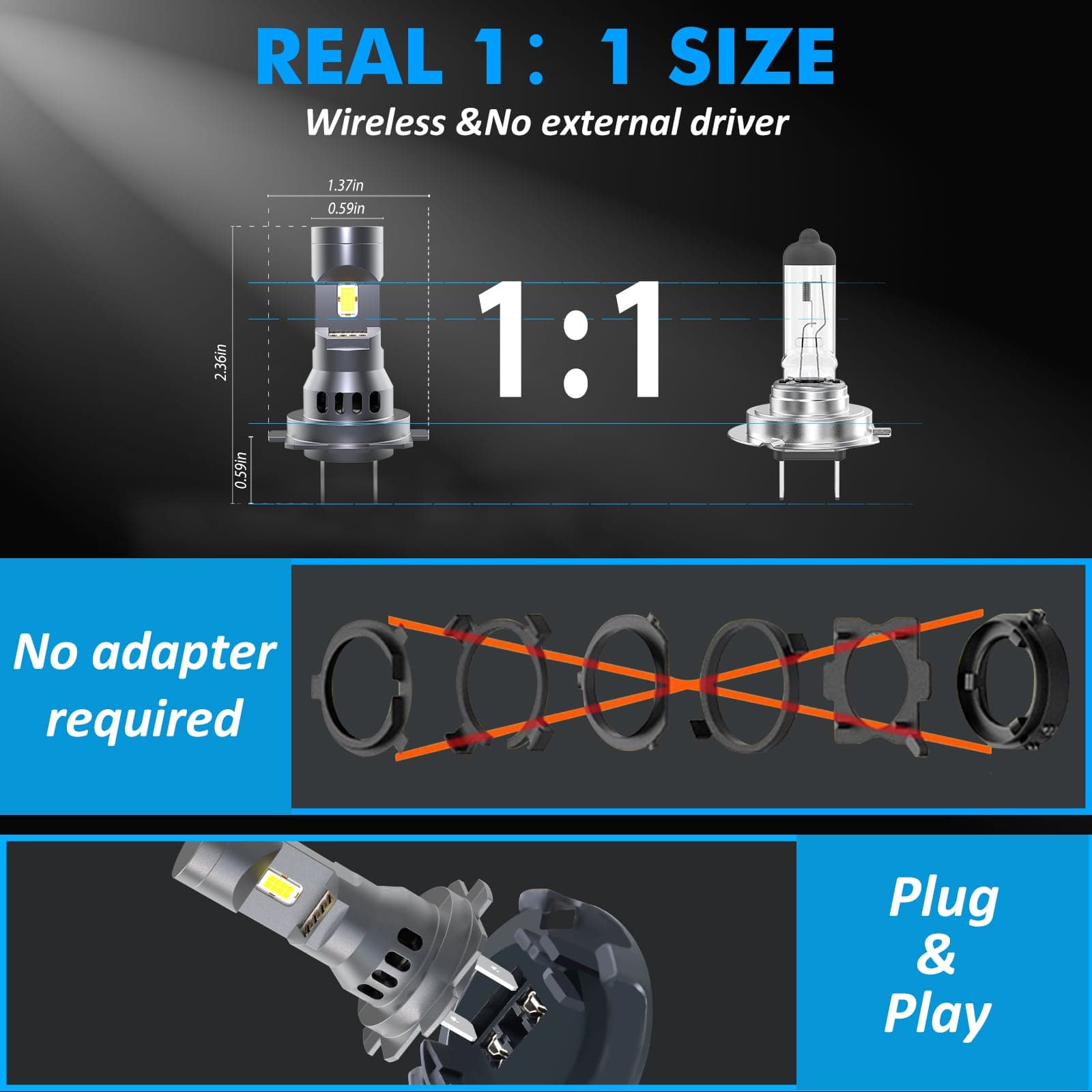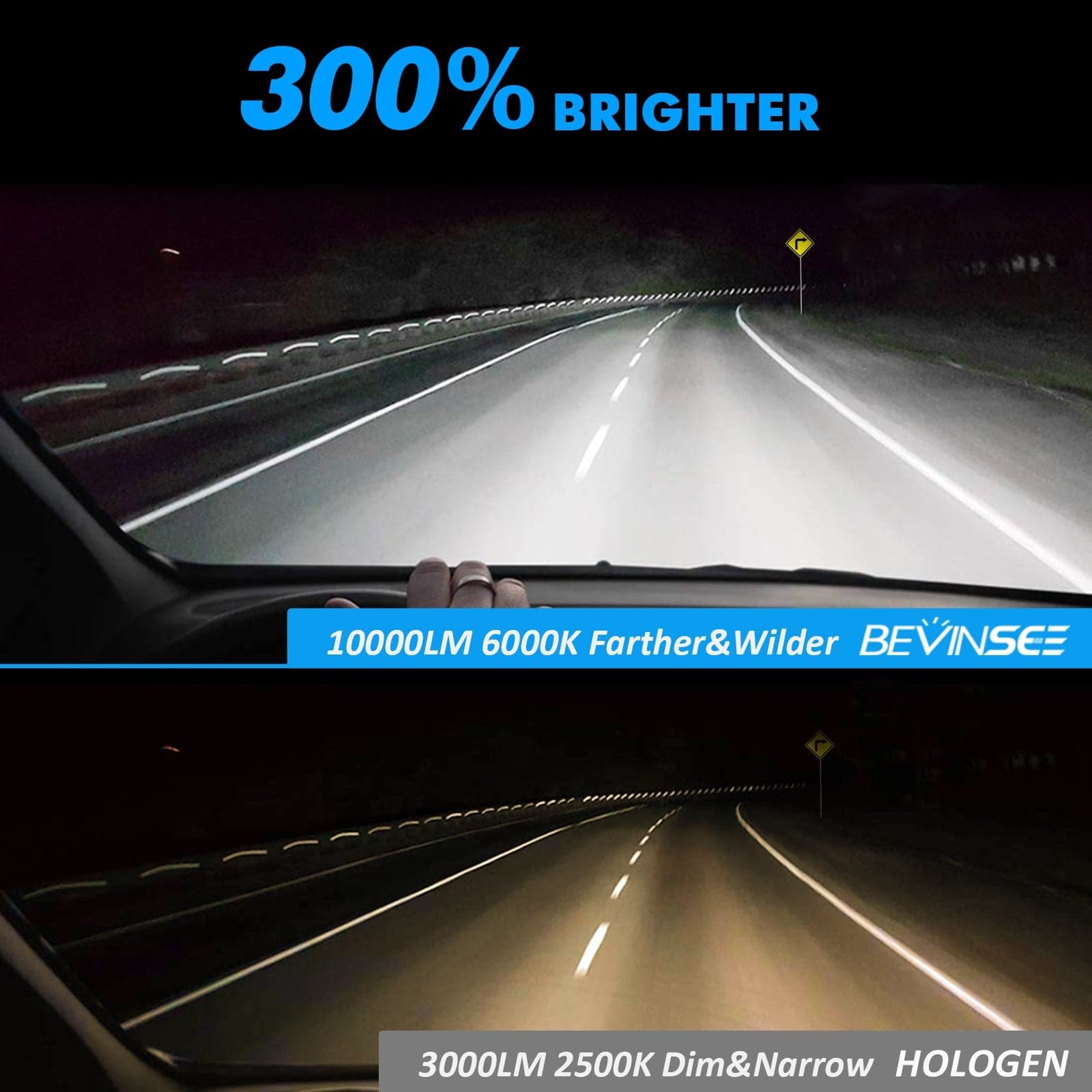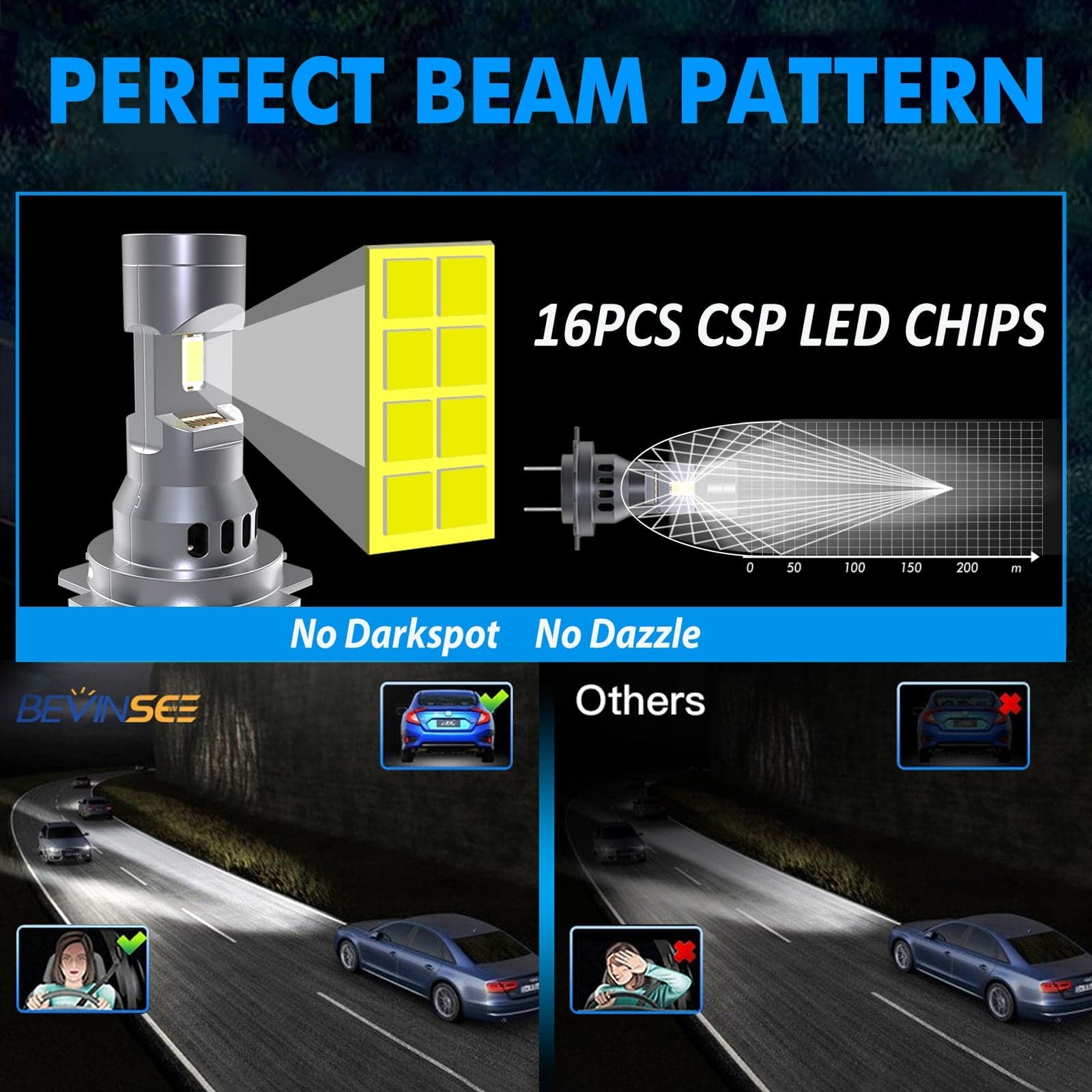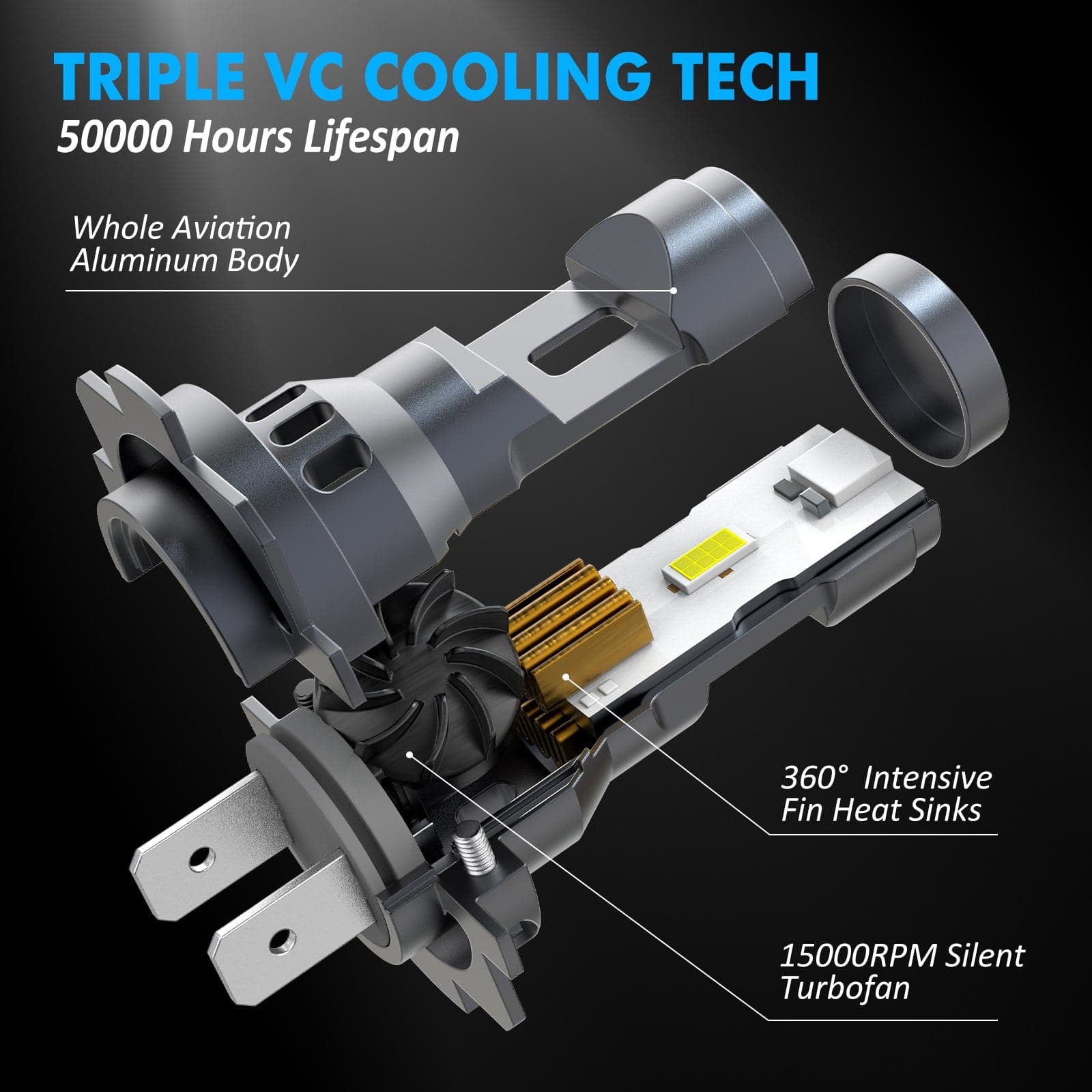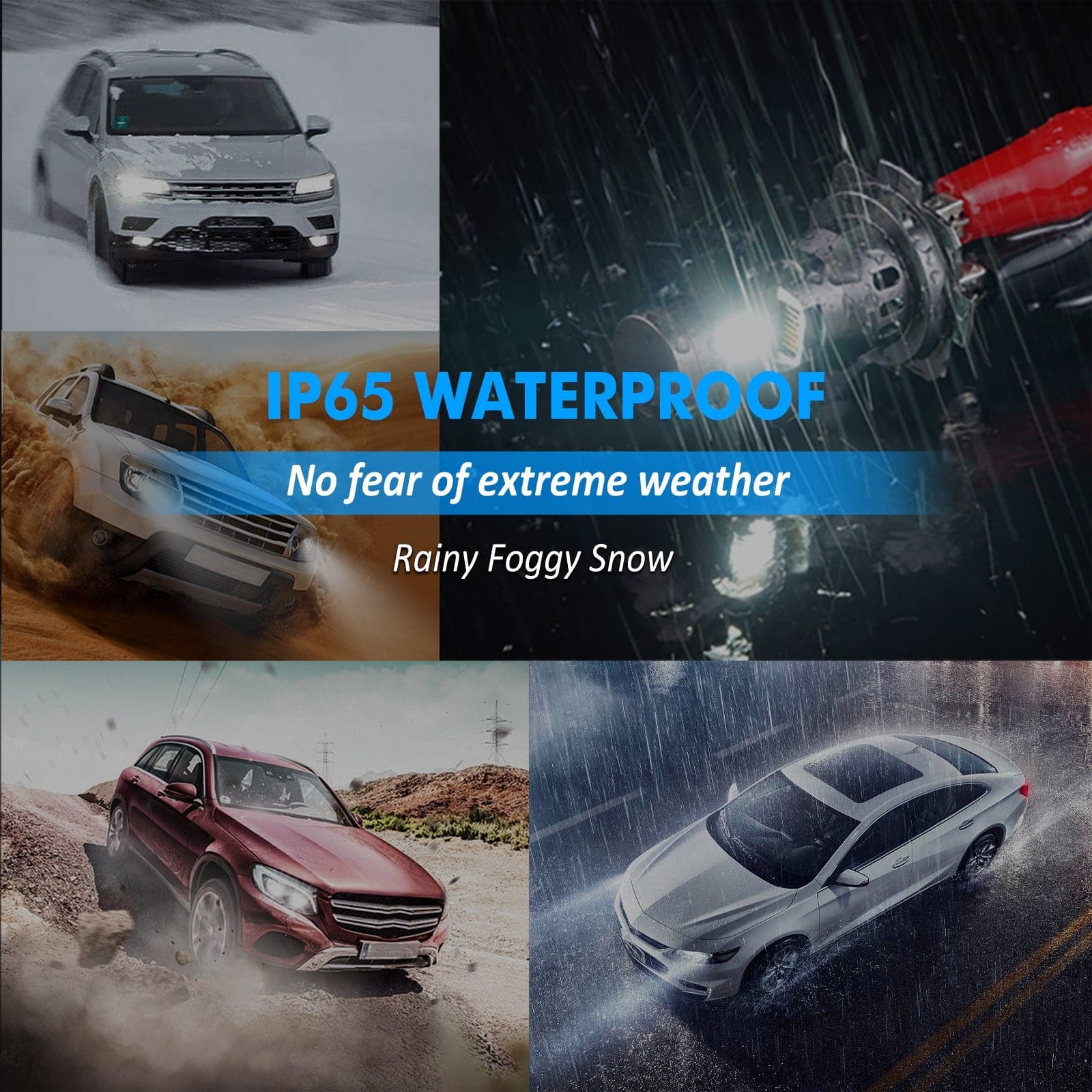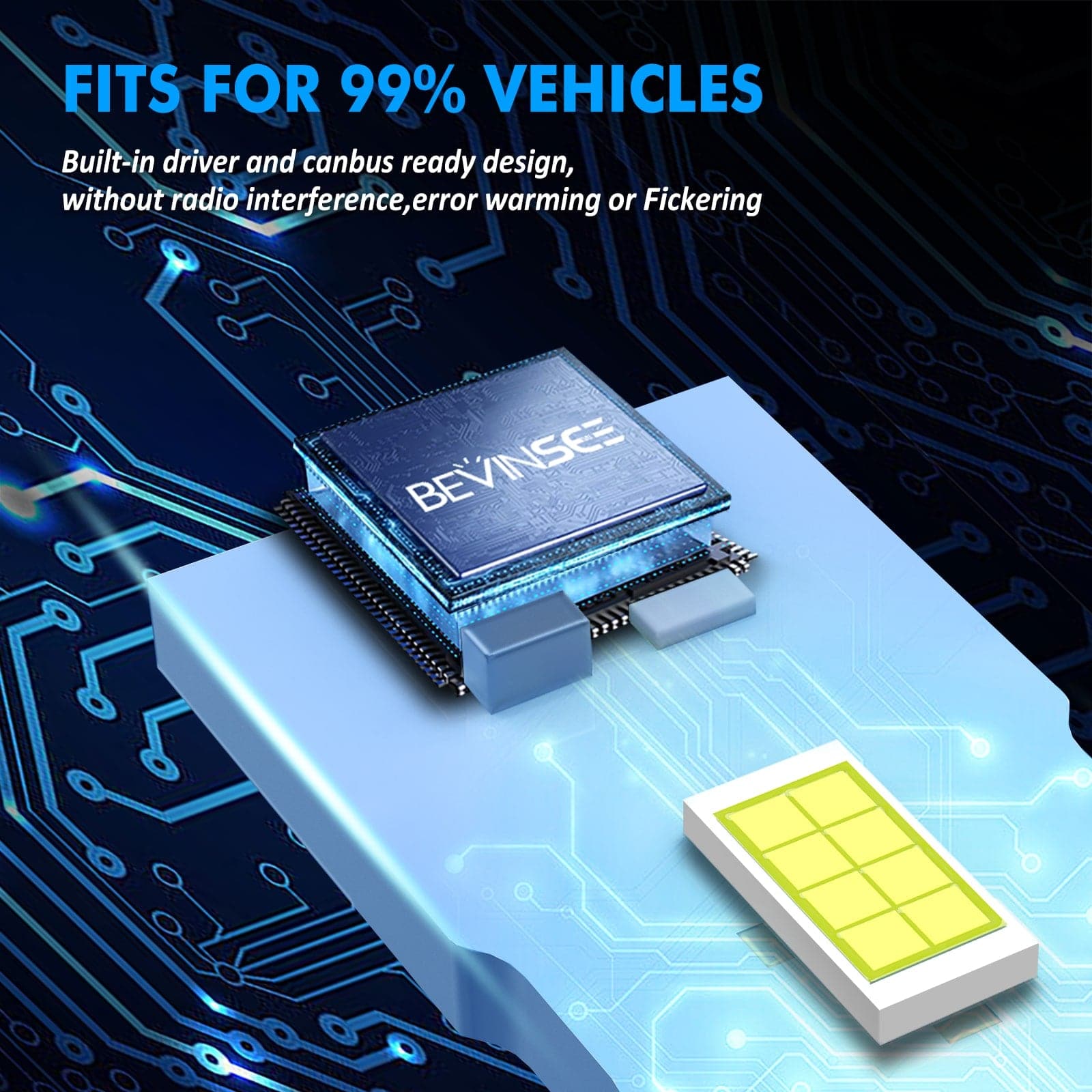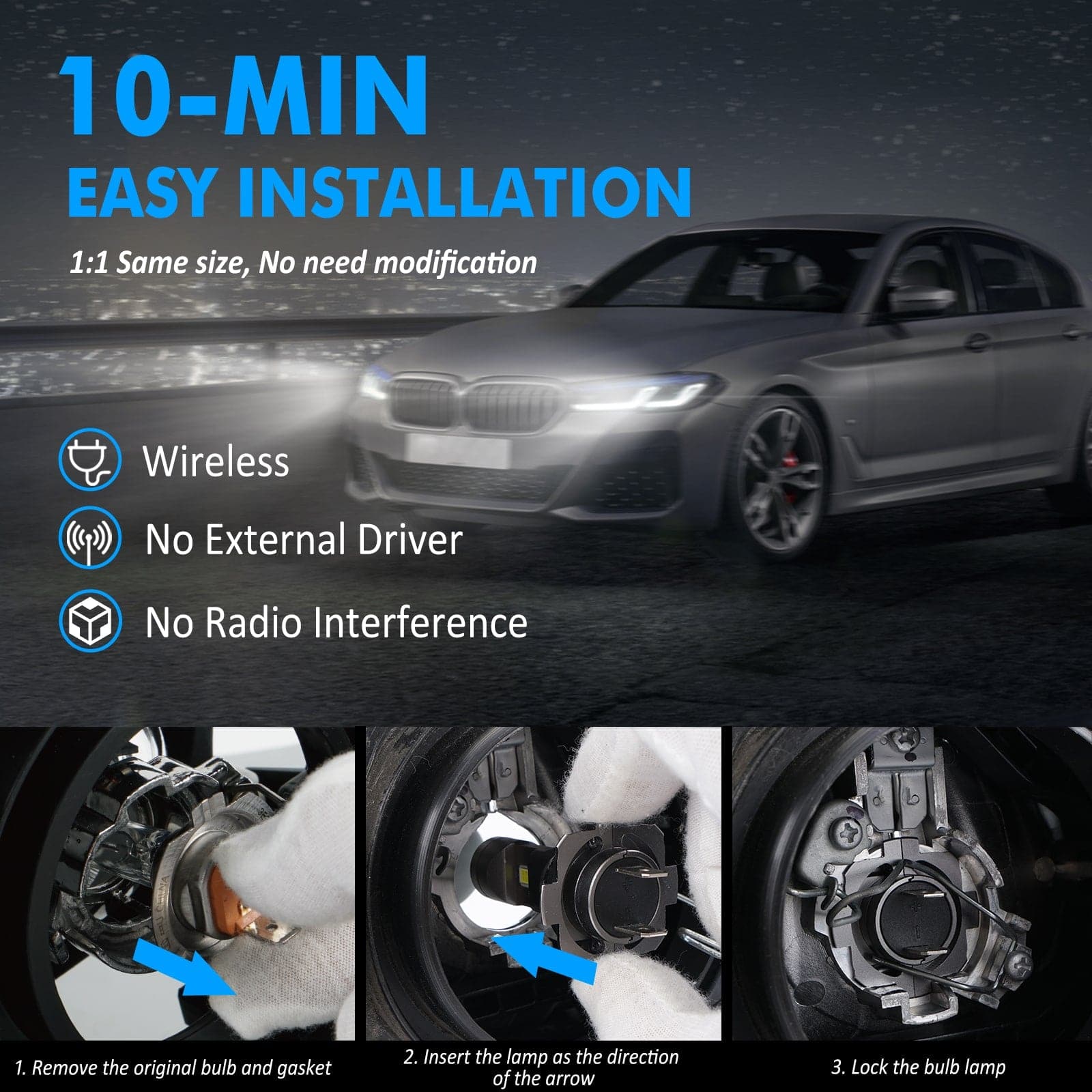 Bevinsee 2022 Best Z25 H7 Led Headlight No Need Additional Adapter
This product is vehicle specific.
Select a vehicle to ensure fitment.
WILL NOT FIT
Change Vehicle
Features:
No additional adapters, Easy to Install - Bevinsee Z25 LED bulb adopts the latest all-in-one design, the same size as halogen. Wireless, no additional adapters, no extra driver. So you can stay away from all kinds of installation problems. Plug and play without any modification.
Perfect Beam, No Dark Spots - Bevinsee Z25 LED uses 1:1 halogen beam design to ensure 360° illumination without black spots. Will not turn a blind eye to oncoming traffic and drivers, driving at night is safer.
CSP Chips, Brightness Improved - Bevinsee Z25 LED low beam bulb is designed with 16 CSP 3570 chips, about 300% brighter than halogen. Allowing you to see more clearly and farther on the road, and improve visibility at night
Super Longer Lifespan - Whole aviation aluminum body design, 360°Intensive Fin Heat Sinks, and 15000RPM Silent Turbofan provides superior cooling capacity. Ensure Bevinsee Z25 bulbs have 50,000 hours of life.
Fits for 99% of Vehicles, No Worries - Bevinsee Z25 LED are suitable for most vehicle computer systems without error or flicker, but some sensitive models may require a canbus decoder, we can send it to you to help solve the problem
Specifications:

Brand: BEVINSEE
Voltage: DC 11V-18V
Power: 70W/Pair, 35W/Bulb
Luminous: Approx. 10000lm(4000Lm/Bulb)
Color Temperature: 6000K
LED Chips: CSP 3570 LED Chips
Life Span: Above 50,000 hours
Size Design:1:1 same size as halogen,plug&play
Socket Type: H7
Note:
1. Do not buy if the diameter of the headlight assembly hole is less than 15mm
2. When some 45-degree large assemblies are installed with bulbs, the light-emitting point cannot be directed towards the 3 o'clock and 9 o'clock directions, but this does not necessarily affect the beam pattern, which mainly depends on the effect after installation.

Package Includes:
1xManual
2xLed Bulbs
Not the best
They do give a lot of brightness, but after 20-25 minutes or so they start to turn on and of for like 3-4 seconds, good price.
Fits perfect
Had to change the brightness of headlights. These are nice and bright and easy to install.I have extreme night blindness so these were a massive help, I love driving at night now. They have lasted for over a month now with no dip in quality. If you're looking for an upgrade these do not disappoint.
Works the way they should
Got these for my sister who drives an older Toyota. She called me and said she no longer have to drive hunched over the steering wheel at nights because she can see. Took her less than five minutes to change out .