Your LED headlights can not turn on after installation?
You may have a reverse polarity issue!
But don't worry, this isn't a big problem.

What is reverse polarity?Reverse polarity occurs on some car headlight sockets, it happens when the power and ground wires of your vehicle's stock harness are reversed. It is an issue with the vehicle's factory wiring orientation and easy to fix.
Reverse Polarity Leads Bulb Off: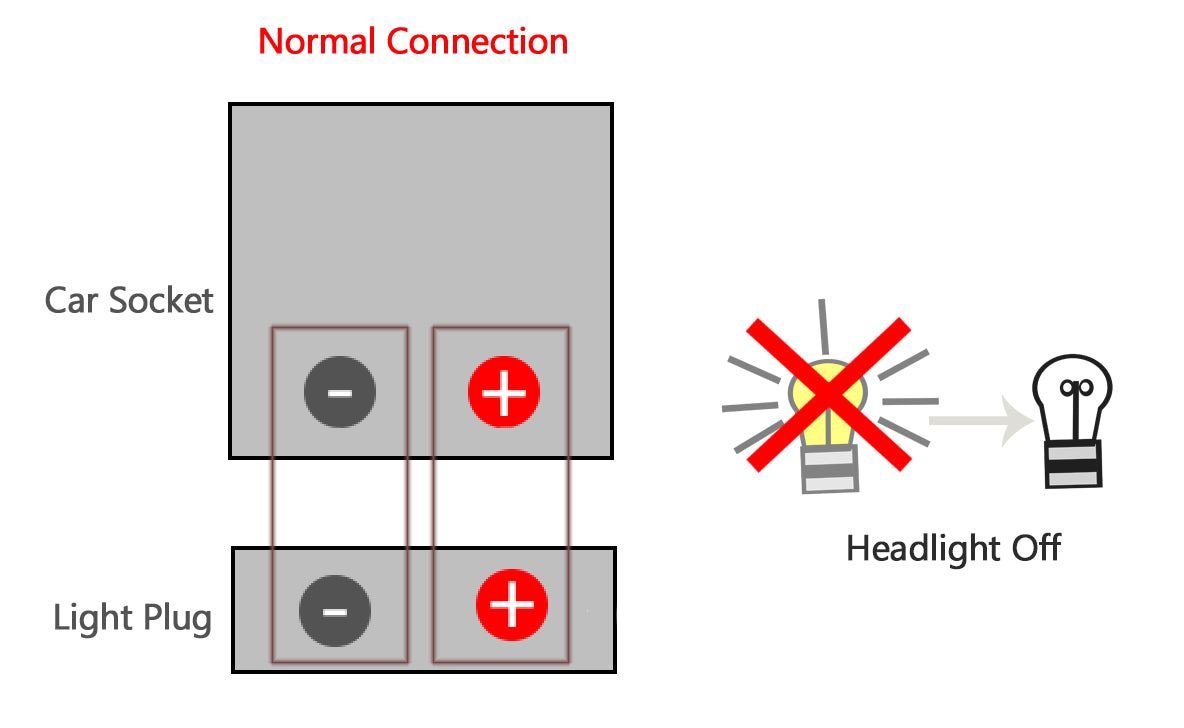 To deal with it, you need to know if the sockets are reverse-polarity——if yes, just rotate the headlight's connector by 180 degrees to install. If not, there may be another malfunction. And you need to find another way to fix your headlight.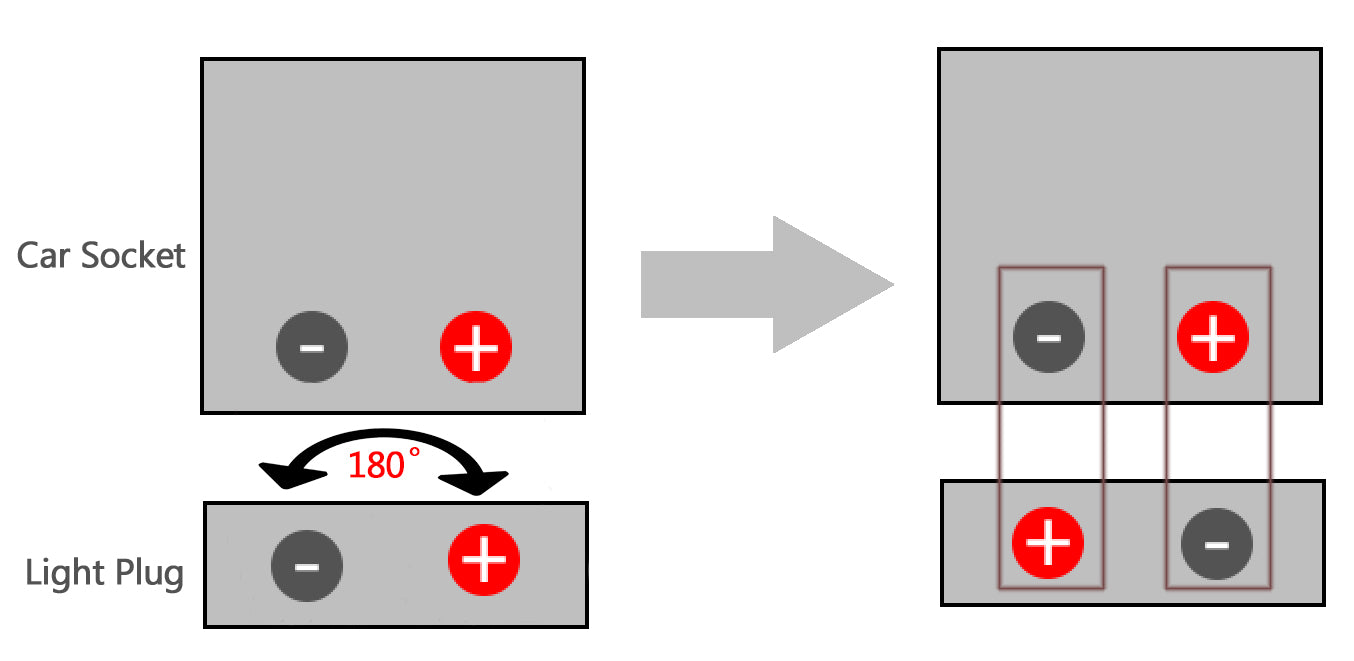 Rotate the plug by 180° to connect, Just like the diagram.